Indonesia| Protest against new Labour Law turn violent; police officers fired tear gas and water cannons
Protest continues in Indonesia for three days against the new labour law that critics say will eventually unnerve workers and disarray the environment.
The 'omnibus' job creation bill which became law on Monday has created devastation across the world's fourth most populous nation. A three-day national strike ended on Thursday with protest in more than 60 cities and towns.
Introducing the Law, the government claimed that the changes are required to help its economy which has been hit hard by the COVID-19 pandemic. The protesters are against the legislation questioning the omnibus law which undermines the worker's rights and weakens environmental protection.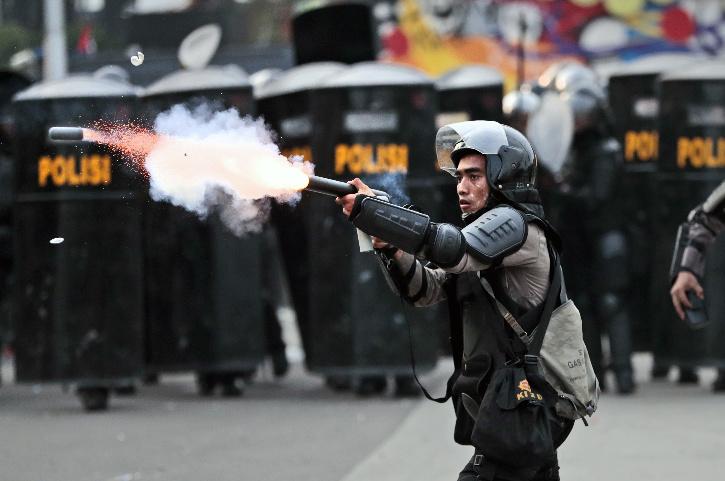 In Jakarta, Indonesia, Clashes broke out when police used tear gas to disseminate the protesters who used Moltovs, burning tires and stones against the controversial new labour law that was passed favouring capitalism and impacting wages. A total of 1000 protestors were detained in three days.
Over 1000 pages long and amends 79existing laws, the bill was passed with the support of seven out of nine parties.
According to local media and video footage posted by Kahar S.Cahyono, a spokesperson for the confederation of Indonesian workers 'Union(KSPI)' mob gathered across major cities on the most populous Java Island on Thursday morning, including Jakarta and Bandung.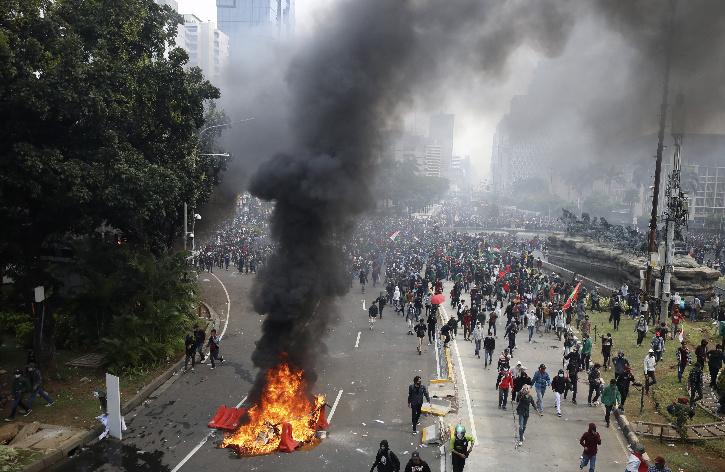 The students and workers are demanding that President Joko Widodo issue a government regulation by taking back the new law that would reduce their protection and the environment luring more foreign investors, eventually affecting their lives. The new law will cut severance, paid leave on childbirth, baptism and bereavement. The law will cut "red tape" to stimulate investment while hastening environmental destruction.
On Reuters, One of the agitated protesters said "We ask the law be immediately repealed. This is our challenge for our children and generations to come. If this is the case with the new law our well being will be diminished and we will lack job security."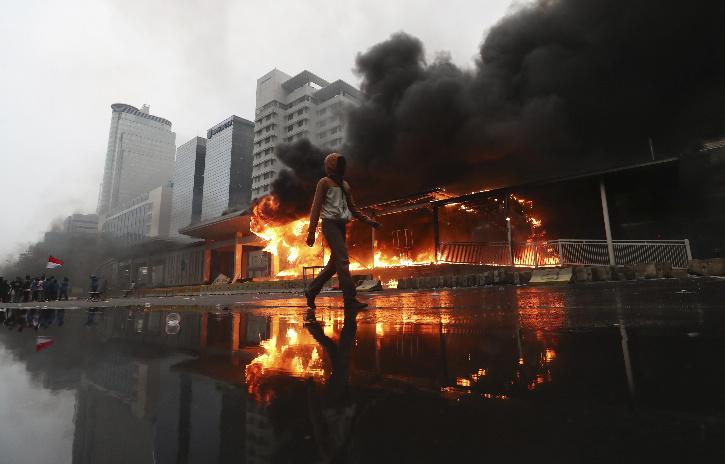 In conjunction with 32 other trade unions, KSPI President Said Iqbal said, "Our strike would continue on Thursday for the third and final day."
President Joko Widodo's government has championed the sweeping new legislation as a key to improving the competitiveness of Southeast Asia's largest economy.