Now, a caste system where 200 million Indians are considered to be "untouchables" and has been the cause of racism for 3000 years is being challenged by influencers online.
One of these influencers is Chetan Kumar: a famous South Indian actor as well as an anti-caste activist. Within the past month, Chetan Kumar has been called into his local police station three times for tweeting against the caste system. He posted three videos in which he questioned the social order under which Brahmins are at the top and the Dalits are considered as "untouchables" in reference to the 3000-year-old Hindu caste system.
Chetan Kumar told a well-known news site that: "They questioned me for several hours, asking me why I tweeted the things I did…This is a way to silence voices that demand equality and justice."
With approximately 21,600 Twitter followers and 75,000 Facebook followers, Chetan Kumar posted the following caption on the 27th of May on one of his videos: "Caste identity is the society's ailment and the only way to fix it is by addressing it."
The Brahmin Development Board of the Karnataka state (A government department that tries to maintain the rights of Hindus born within the advantaged Brahmin caste) put in a criminal complaint against Chetan Kumar, bringing forth a police investigation.
The caste system in India is almost the same as the racism issue America faces whereby a specific group of people is excluded in a structural and institutional manner based on the caste they're born in; and even though India outlawed any discrimination based on the caste system in the year of 1950, there has been enough anecdotal proof and data, even from the Brahim governmental department that portrays the fact that the ancient caste stratification system still exists in our everyday lives, in a flourishing manner too.
The caste system in India has a myriad of social issues. Including, school and college dropouts and unfortunately even suicide cases of Dalit students.
Recently, a Dalit professor from one of the leading institutions was compelled to resign, and he taught tech giants like Sundar Pichai. As a rationale, he blamed caste prejudice.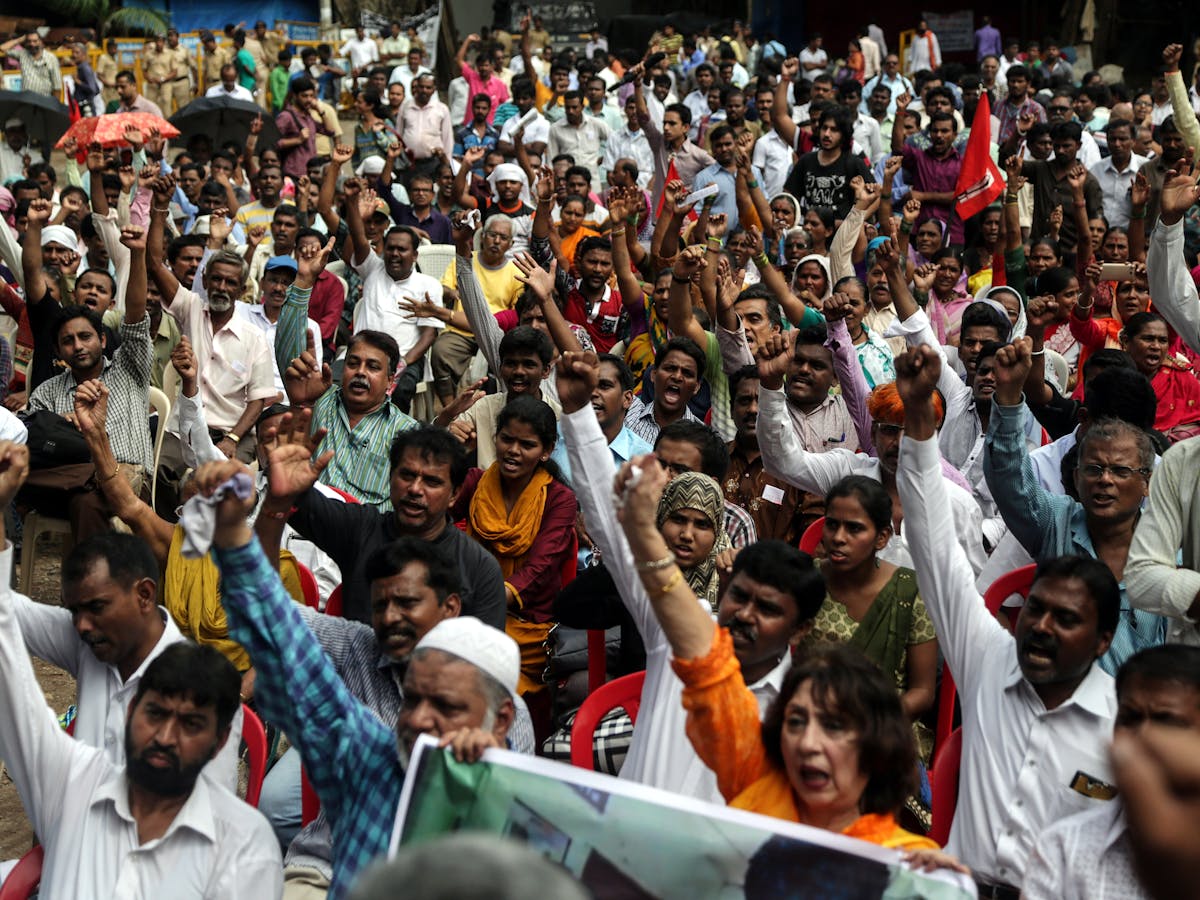 Furthermore, caste prejudice is openly expressed on social media. Bullying occurs without hesitation, and caste prejudices and bigotry are equally visible.
For example, Chetan Kumar's tweets were met with a number of violent responses and even death threats. As far as to have one activist even demand the deportation of Chetan Kumar since he's an American citizen with overseas Indian citizenship.
In their police complaint, The Brahmin Development Board of the Karnataka state claimed that he was "hurting religious beliefs" and that Kumar is even harmful to "national integration."
Chetan Kumar, who identifies as a Bahujan, which is amongst India's oppressed identities, said: "Status quo organizations like this one deeply embed and entrench ideas that some people are superior by birth and some inferior."
On the 30th of June, Chetan Kumar sued as well as demanding that a famous state politician be arrested after he had called Kumar's anti-caste tweets and posts "against the Constitution" and labeled it a "publicity stunt."
Kumar said: "In India, you are your caste by birth… But you can choose what you fight for and against."
27% of the 1.3 Billion population of India are Dalits; and although 900 million people in India by 2025 will have access to the internet, most of them are and will continue to be from the privileged caste groups, making the protests of anti-caste activists seemingly insignificant. Something like a sheep amongst the lions.
A Harvard postdoctoral fellow, Suraj Yengde who was a part of the "25 most influential Young Indians" by GQ magazine also mentioned how most Dalits aren't even on Twitter.
According to the International Dalit Solidarity Network, anti-caste tweets are met with different forms of abuse, including trolling and canceling. They also stated that: "Constant caste abuse and inadequate measures by social media platforms to hold abusers to account can leave Dalit online users with psychological stress and anxiety."
These are just some of the abuse and discrimination that is brought forward by caste systems. If there is a superior status of Brahmins, then there should be a sense of responsibility too; a responsibility to treat everyone else with respect as they would like to be treated.
For the Dalits, and many other oppressed castes, it is our duty, as the spokespersons of social media, to eliminate any form of hate towards them.
Also Read: Kitex Garments, The World's Second-Largest Kids Apparel Maker, Withdraws Rs 3,500 Crore From Kerala