Most people can expect to experience acne to some degree during their lifetime. For some, the condition may be fleeting and subside with age. For others, maintaining a clear complexion becomes a constant battle. Hormones and stress are two well-known acne triggers. But many people don't realize that most sunscreen products can also cause unwanted breakouts. Here's how to tell if sunscreen is contributing to your acne problem and what to do about it.   
Acne Basics
Acne vulgaris is one of the most common skin conditions among adolescents and adults. It is commonly caused by clogged pores that lead to the development of pimples on the face or body. Luckily, if this happens to you, there are treatment options available.  
To treat acne breakouts, many people first turn to facial cleansers and creams formulated with benzoyl peroxide. This acne-fighting ingredient reduces excess oil and dead skin cells that could clog the pores. Some people respond well to benzoyl peroxide and may notice an improvement in their complexion. Others may find the ingredient to be overly drying and ineffective at keeping their pimples at bay.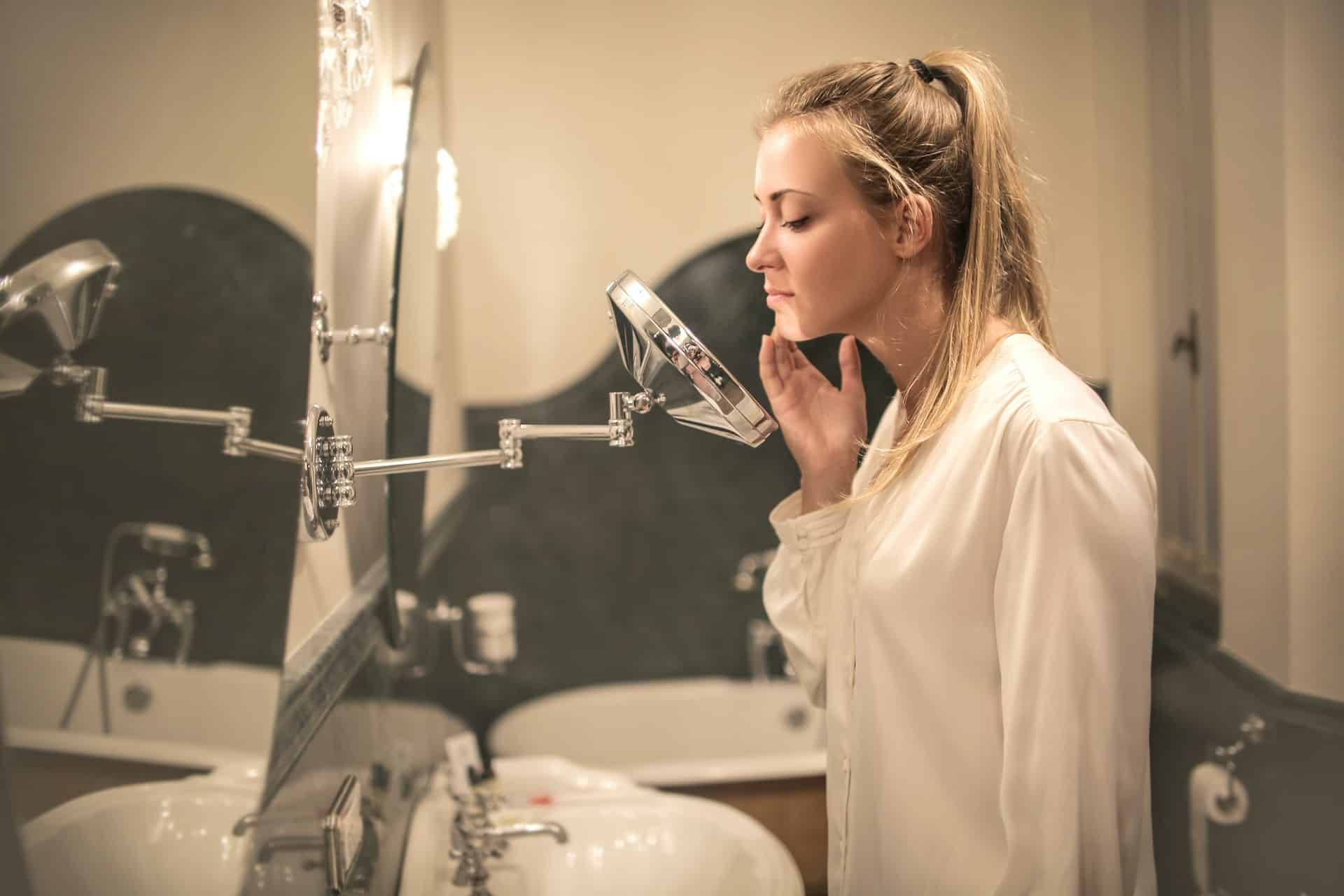 For those who want a different solution for their breakouts, prescription acne medication may be a better choice. Tretinoin, clindamycin, and spironolactone are all powerful acne medications that can reduce the severity and frequency of breakouts. You don't even have to go to the doctor's office to get prescription acne medication. Instead, you can get an online acne prescription in a matter of minutes from an online healthcare provider.
Common Skin Irritants in Sunscreen
Most sunscreen products contain known comedogenic ingredients and potential irritants. Comedogenic ingredients are known to clog the pores and lead to unwanted breakouts. Some of the most clog-poring ingredients found in popular sunscreen products include cocoa butter, coconut oil, soybean oil, and wheat germ oil.
Even though these ingredients are natural, they are known to lead to breakouts. In addition to comedogenic butters and oils, there are chemicals in many sunblock products that can inflame the skin and lead to breakouts. They include benzophenones, fragrances, octocrylene, and certain preservatives such as quaternium-15.
If you have sensitive, acne-prone skin, it's important to carefully check the ingredients in sunscreen products before purchasing them. Even if others can use certain sunblock products without developing skin irritation, you may not be able to. As someone with sensitive skin, you need to take extra precautions before putting any topical product on your face or body. Failing to do so could lead to persistent breakouts that might otherwise be avoided.
Choosing the Right Sunscreen for Acne-Prone Skin
You may have acne-prone skin, but that doesn't mean you can't or shouldn't protect it from damaging UV rays. Though you should avoid sunblock products that contain known comedogenic ingredients and irritating chemicals, there are other options available. Some sunscreens are formulated specifically for sensitive skin. These products don't contain pore-clogging ingredients or harsh chemicals known to induce skin irritation.
To find products that are gentle enough for sensitive skin, look for the words "fragrance-free," "hypoallergenic," and "non-comedogenic." These words indicate that the product is specifically formulated to minimize the risk of unwanted breakouts. Unfortunately, there is no way to guarantee you won't still experience acne flare-ups even when using non-comedogenic products. Therefore, it's wise to do a patch test of any sunscreen before applying it to your entire body.
To do a patch test, choose a small area of your face or body to test. Clean the area with your usual cleanser, then gently pat it dry. Apply a pea-sized amount of sunscreen to that area and gently rub it into the skin. Monitor the area for 24 hours to watch for signs of irritation such as redness, itching, or acne. Keep in mind that the skin on your face may respond differently to sunscreen than the rest of your body. Therefore, you may want to perform a patch test on both your face and your body before broadly applying any sunscreen product.
Alternative Sun Protection Methods
Some people may struggle with acne breakouts no matter what type of sunscreen they use. If you can't find a sunblock that suits your skin well, don't make the mistake of leaving your skin completely unprotected. Sun damage can cause much more harm than a few unwanted pimples. Long-term sun damage can lead to premature aging and increase your risk of skin cancer.
Fortunately, there are alternative sun protection methods you can use to keep your skin safe. They include wearing protective clothing such as long sleeves and coverups when you're out in the sun. You may also wish to wear sun-blocking accessories such as hats and sunglasses. Whenever you plan to be outdoors for long periods, seek out shady areas under trees or awnings. You can also carefully plan your outdoor activities so they are not during the late morning and afternoon hours when the sun's rays are strongest.
If you're the type of person who experiences acne breakouts with little provocation, it can be tough to find a sunscreen that works for your skin. Use the information outlined above to find non-comedogenic options that are less likely to lead to unwanted breakouts.