There are no great limits to growth because there are no limits of human intelligence, imagination and wonder.
So let's see how living in a hostel turned out to be a hot potato winning strategy for Telangana's Likhith Reddy, Yeshash Chanda, and Shiva Krishna Sagi from Naryanan hostel – who overwhelmed us by scoring 100 percentile in the Joint Engineering Examination (JEE) Main seeking a place in the top 24 students who scored 100 percentile over 10.23 lakh students.
According to the trio, routines are the backbone of daily classroom life. They facilitate teaching and learning and provide structure and discipline in their lives.
Moreover, the students you surround your environment with has a great impact on your ambitions. Staying at the hostel with like-minded friends had made them adopt a decent schedule of classes from 6 AM to 10 PM.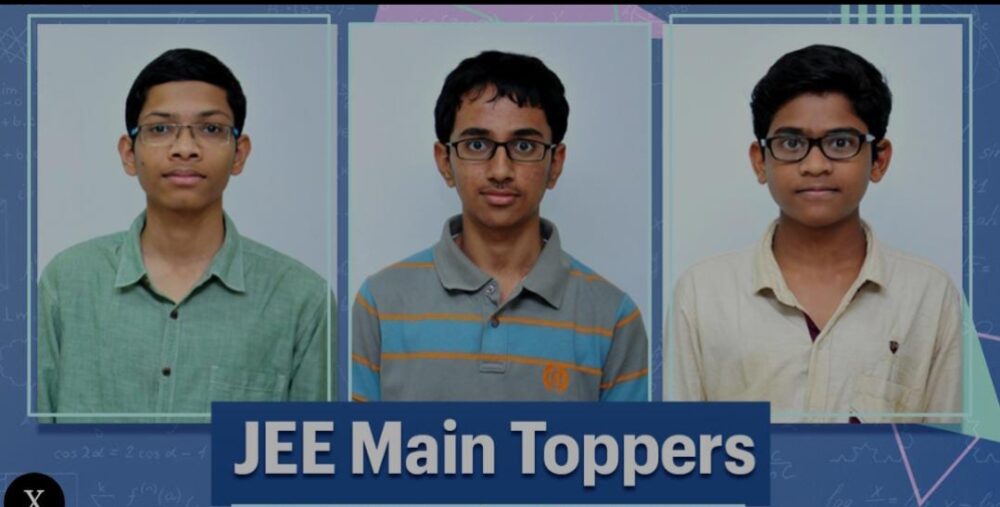 It's crazy how the trio inspires us about the idea of peer learning.
Let us hear them out.
Likhith Reddy loves maths and got inspiration at a young age from his engineer father and joined the hostel in class 11 while Shiva and Yeshash joined the same in class 8 and 7 respectively. He scored 99.9978 percentile in his January attempt and got 95% in class 12 boards.
Shiva Krishna, who attained the highest rank among his friends- rank 8, believes that NCERT is the Bible to crack JEE Main but other help books are required for JEE Advance. Back in class 7, he used to take part in Olympiads which boosted his confidence in academics, preferably science and maths. He became a day scholar in class 11. He scored 99.93 percentile in his January attempt. He discussed the strategy of increasing the speed of answering questions with accuracy to avoid the known mistakes during the exams.
Yeshash Chanda brought light on the contrasting competitive and supportive aspects of hostel life but in a healthy way. He scored 99.79 in his January attempt which was less than his friends. This motivated him to study harder and make use of the extra time in lockdown. Both his parents are teachers and his brother is also pursuing Btech from NIT Patna. According to him, his parents' decision to put him in the hostel was worth it.
They claimed to have practiced peer learning which provided them with an opportunity to learn a great deal with better retention.