The Madhya Pradesh government has given the CBI permission to prosecute a former director and a joint director of the state medical education department for their alleged involvement in the Vyapam pre-medical test-2013 fraud.
According to CBI authorities, this marks the "end" of their investigations into the Vyapam fraud. "The state government only issued its punishments after receiving a letter from the central vigilance commission," said a CBI officer, adding that the charge sheet will be filed by December 30.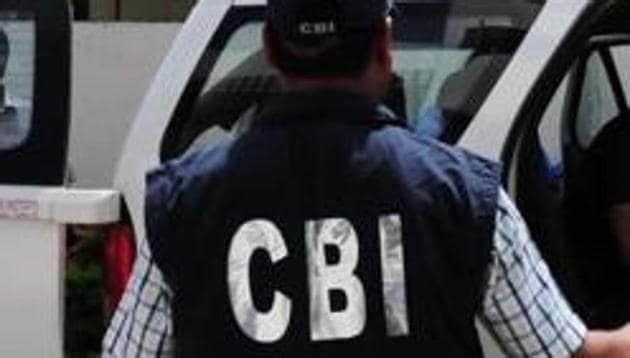 After the CBI charged 500-plus persons in the PMT 2012 scam, including several high-profile businesspeople, Vyapam whistleblowers accused the federal agency of ignoring the PMT 2013 case, in which they claimed 200 state quota seats were 'auctioned' by six private medical institutions.
Anand Rai, one of the Vyapam scam whistleblowers, filed a suit with the Supreme Court alleging that private medical institutions sold state quota medical seats to ineligible candidates in PMT-2013. He says that 270 state quota seats were 'sold' to unregistered pupils. Following Dr Rai's complaint, the Madhya Pradesh Admission and Fee Regulatory Committee (MPAFRC) penalized the private institutions for Rs 13 crore. They did, however, get a stay of the fine, and the state government has been unable to have the stay lifted in the last two years.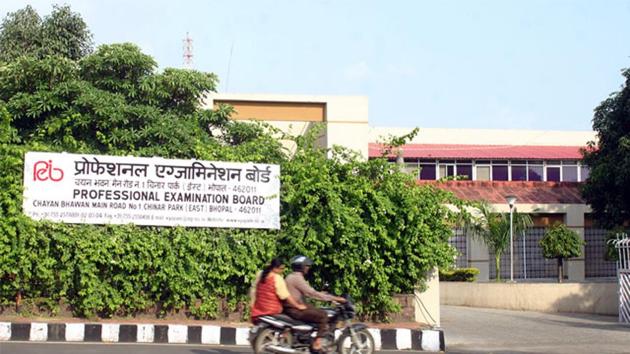 What exactly is Vyapam?
The Madhya Pradesh Professional Examination Board (MPPEB) is also known as Vyapam in Hindi.
(Vyavsayik Pariksha Mandal) is a self-financed and self-governing organization established by the state government. It is tasked with conducting large-scale competitive assessments for entrance to different professional degrees and government job recruiting.
Vyapam Scam
In 2013, the Vyapam scam was discovered in the Indian state of Madhya Pradesh as an entrance test, admission, and promotion scheme. Scammers, including lawmakers, senior and junior officials, and business people, were frequently employing imposters to draught papers, taking advantage of exam hall seating, and delivering bogus answer sheets to bribed authorities. The scam featured 13 distinct tests administered by Vyapam for the employment of medical students and state government personnel (including food inspectors, transport constables, police officials, school instructors, dairy supply officers, and forest guards), the results of which were falsified.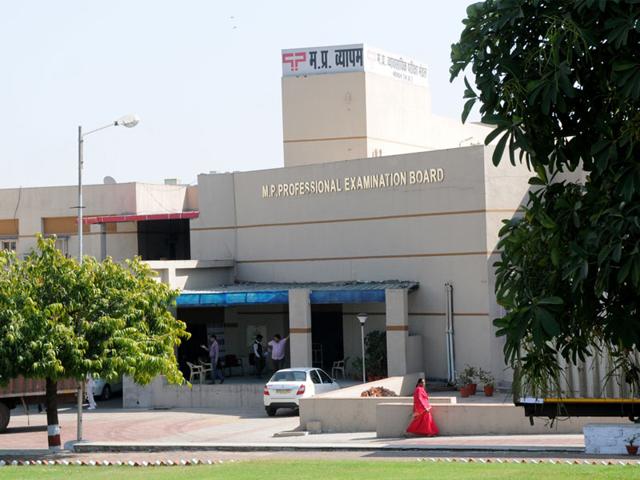 The Supreme Court of India issued an order in July 2015 directing the subject to the country's premier investigating agency, the Central Bureau of Investigation (CBI). The Vyapam racket's Wikipedia entry was the 19th most viewed Wikipedia article in the world that year.
Many top authorities, including Justice Bhushan, who heads the Special Investigation Team, and Indian physicians, notably Anand Rai (the whistleblower in this case), believe the Vyapam scam has been active since the 1990s when they passed their medical examinations. They also believe that Vyapam is just the tip of the iceberg and that analogous "technology" of medical test proxies is already in use in other Indian states.
Why are government jobs important enough for there to be a scam about it?
In India, government positions are highly valued. The number one reason is the job stability that comes with working for the government. It is nearly hard to terminate a government employee. Read about the example of a government employee who was sacked despite not turning up to work for 25 years!
Other benefits available to government employees include free health care, free or subsidized housing, a provident fund, a pension, and so forth. What is not widely known is that government posts are sometimes rife with bribes that may turn fortunes around rapidly.
Mode of Operation
Many organizations colluded with MPPEB personnel to take advantage of seating arrangements in the review halls and fill out the optical label identification answer sheets. Although the premium for PMT began at Rs 15 lakh, it was more than Rs 50 lakh for admission to PG (Medical).
Who's involved?
Almost 2,000 people have been charged in the scandal, including a number of high-ranking officials and lawmakers from the Madhya Pradesh government. Around 1,900 people are supposed to be imprisoned, while 500 are thought to be on the run.
Scams happen all the time in India; why is Vyapam so popular?
The 44-year-old swindle exposes a severe crime of professional course fraud and calls into question the fundamental legitimacy of government positions. Not only is it critical that only competent persons apply for these posts, but it is also exceedingly dangerous if these positions are filled through fraud by unqualified and unworthy candidates.
Conclusion
The Vyapam scam is an admission and promotion ring in Madhya Pradesh that comprises leaders, government officials, and businesses. The Madhya Pradesh Professional Examination Board (MPPEB), also known by its Hindi abbreviation Vyapam (Vyavsayik Pariksha Mandal), is a self-funded and self-governing institution formed by the state government that is in charge of several college admission tests. Such entrance exams are held for government posts and admittance to public educational institutions.
Also Read:  An introduction to the Stock Market