When Earth encounters a fast-moving stream of the solar wind (solar flare) today, July 13th, NOAA forecasters warn there's a risk of G1-class geomagnetic storms. The gaseous stuff is coming from a hole in the sun's atmosphere near the equator. Midsummer auroras might arise at high latitudes if the storm happens.
The storm has the potential to disrupt power generation and communication systems. The Earth's magnetic field is anticipated to be struck by a high-speed stream of solar wind. According to Spaceweather.com, wind speeds might reach 600 km/s.
According to experts, oncoming solar flares may affect satellites in the Earth's upper atmosphere, which might have a direct impact on GPS navigation, mobile phone service, and satellite TV. Solar flares may potentially disrupt power systems.
As per the latest estimate from the US Space Weather Prediction Centre, the storm may cause a nationwide blackout of high-frequency radio transmission for over an hour.
What is a Solar flare?
A solar flare is a powerful explosion of light caused by the release of magnetic energy from the surface of the sun. Flares are the most powerful explosive occurrences in our solar system. They appear as brilliant spots on the sun and can last anywhere from a few minutes to several hours.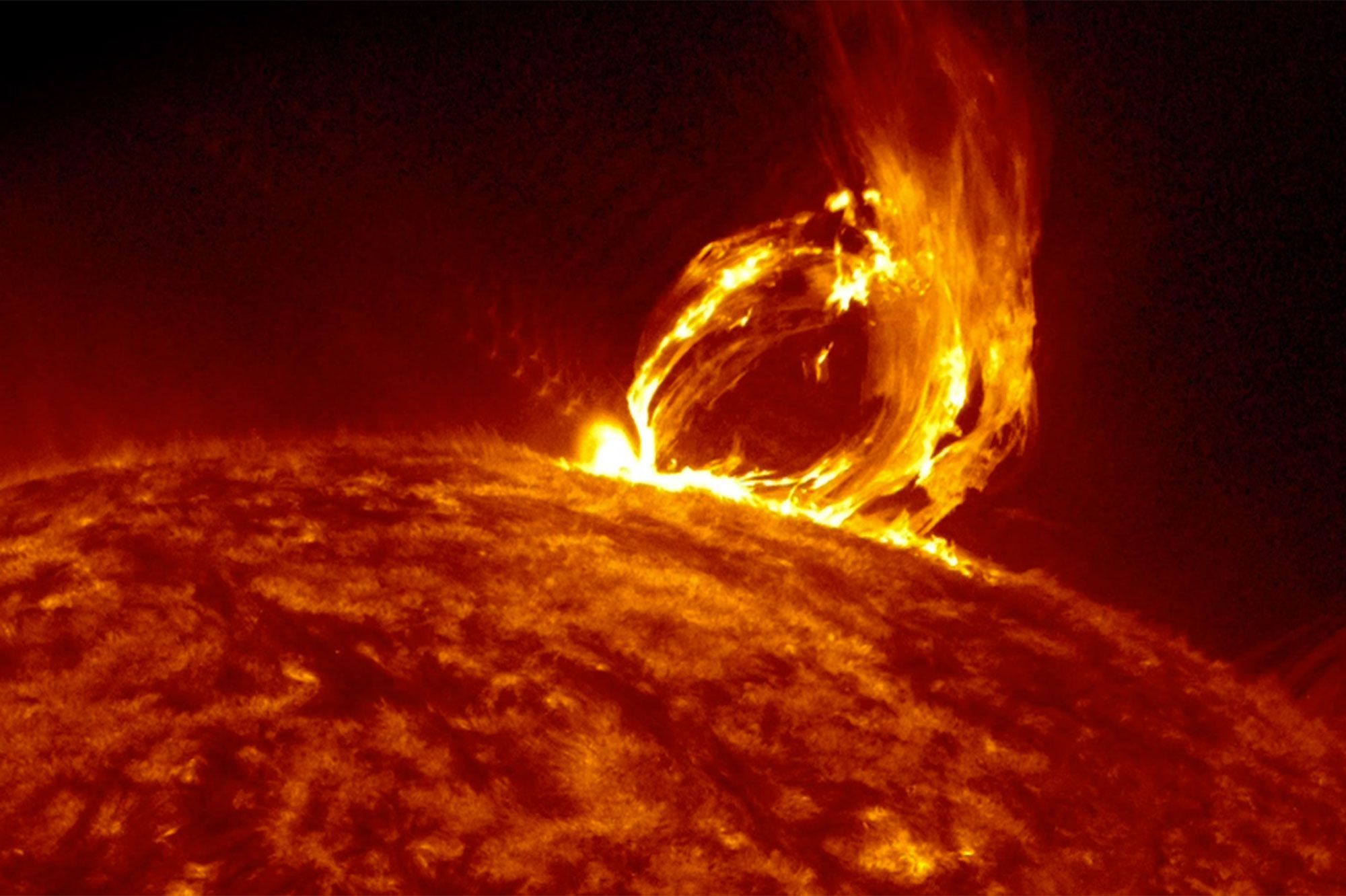 The photons (or light) released by a solar flare may be seen at nearly every wavelength of the spectrum. Flares are mostly monitored using x-rays and optical light. Flares can also be used to propel particles such as electrons, protons, and heavier particles.
Also read: Mansukh L Mandaviya was instantly trolled for his English. Did You Check Out The New Union Health Minister's Previous Achievements?