The year is almost coming to an end but the number of anticipated tv shows and movies is not decreasing. OTT platforms are trying their best to keep the audience hooked to the screen and make them feel that their subscription is not futile. 
October is filled with various anticipated movies and tv shows releasing throughout the month so get your popcorn and prepare for a binge-watching session during this month of festivals. 
Here are the movies and TV shows coming in October 2022 on Netflix, Disney+ Hotstar, Prime Video, etc-
1. Maja Ma 
Platform- Prime Video 
A social comedy revolving around a middle-class family, Maja Ma is a story of an Indian woman who is still in the closet due to her fear of what would be the consequences if she tells her family about it.
However, her son decides to get married to the daughter of a millionaire, and somehow a string of events leads to the secret being revealed in front of everyone. Madhuri Dixit plays the role of the lesbian mother struggling to deal with the reaction of her family. 
Maja Ma looks similar to Ayushmann Khurrana's classic social comedies that try to touch upon the sensitive subject with humor. 
2. Werewolf by Night
Platform- Disney+ 
Directing towards a much-needed change in the Marvel Cinematic Universe, Werewolf by Night is a special horror with a run time of 53 minutes to introduce the horror-thriller side of the MCU.
The special is set around the world of monster hunters who are competing to be the new leader of the Bloodstone after the death of Ulysses Bloodstone. 
3. Luckiest Girl Alive 
Platform- Netflix 
A mystery-thriller based on the novel of the same name by Jessica Knoll, Luckiest Girl Alive stars Mila Kunis as an editor in a woman's magazine however a true-crime documentary compels her to confront her own brutal and emotionally disturbing past where she also experienced a school shooting and several other traumatic events.
4. Conjuring The Beyond
Platform- Theatres 
Conjuring The Beyond follows the story of Wanda, a woman who got recently divorced and has been experiencing mental issues since then, she is living with her sister and her husband.
Hoping to cure herself, she signs up for a sleep study where the doctor hypnotizes the patients to force sleep paralysis and reverse the process. However, his experiments do not go as planned and the participants begin to see the same creatures before disappearing. 
5. Doctor G
Platform- Theatres 
Ayushmann Khurrana returns with yet another comedy revolving around a male gynecologist and the issues he faces while treating patients.
It also features Rakul Preet Kaur and Shefali Shah. The light-hearted movie is a perfect watch for the weekend however it is only for 18+ audiences. 
6. Code Name: Tiranga
Platform- Theatres 
Code Name: Tiranga revolves around a female spy who is traveling across countries with a special mission.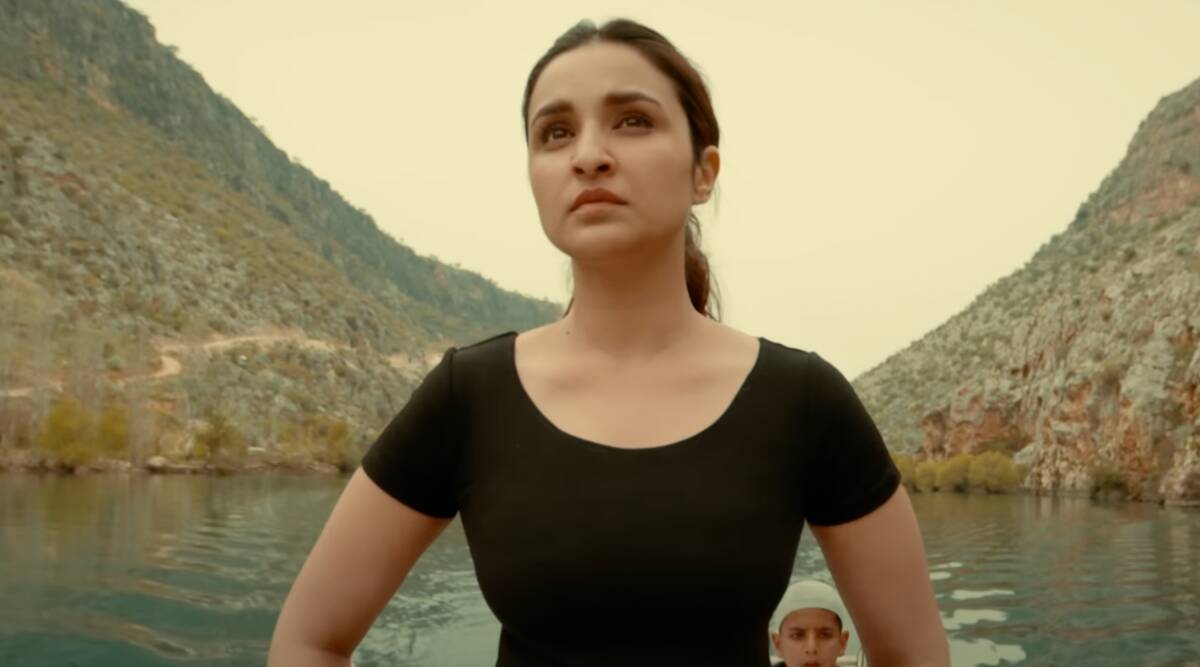 As the nature of her mission appears to be important, she has only one aim during the journey and has to sacrifice everything that comes in her path to attain it.
The movie features Parineeti Chopra alongside Harrdy Sandhu among others. 
7. The School for Good and Evil 
Platform- Netflix 
The fantasy drama shows a world where there is an enchanted school established to maintain good and evil in this world by preparing both heroes and villains.
Two best friends, Sophie and Agatha find themselves in difficulty when they are forced to combat with each other as they belong to different forces.
Directed by Paul Feig, known for his direction in The Office, The School for Good and Evil features Sophie Anne Cruso, Sofia Wylie, Charlize Theron, and Jamie Flatters, among others.
8. Ram Setu
Platform- Theatres 
Releasing around the time of Diwali this year, Ram Setu stars Akshay Kumar as an archaeologist who is investigating Ram Setu called the Adam's Bridge, to find out whether the bridge is just a myth or exists in reality.
The film also stars Jacqueline Fernandez, Nushrratt, Bharucha, and Satya Dev.
Also Read: Top 10 Best Movies Of Ryan Reynolds Ranked