Poetry may not always be about the good things in life because like all other literary works, poetry is supposed to demonstrate the complexity of human life. What's more, is that good poetry will evolve in itself when you read it after a few months— its meaning is dynamic and subjective. 
Sometimes movies can portray all these emotions too without voicing poetry. This post is dedicated to all those scenes in movies that literally feel like poetry—
1. Dead Poets Society
Dead Poets Society is in itself a piece of masterpiece. Every scene in the movie made a special place in our hearts- who doesn't want an English teacher like John Keating?
Two scenes that felt like real poetry in the film were when Keating was trying to get a poem out of Todd. The scene was so strong and powerful that it made almost every one of us close our eyes and let words flow by themselves.
Todd was crying, sobbing trying to make sense of all that pain he has suppressed inside himself for years. Truly, this scene was crafted with perfection.
The next one has to be when John Keating was leaving the Academy due to the allegations he faced after Neil's death. When Todd stood up on the bench to shout "O Captain! My Captain!", it spoke volumes. You may not always get the approval of the world for your actions, but if you are able to impact a single person with your ideas, it is enough. 
2. Tamasha
This post would be incomplete without mentioning at least one of Imtiaz Ali's works. A true masterpiece showing the journey of a man to self-discovery, one of the most profound scenes was when Ved and Tara were trying to make things work in the bar after getting in a fight.
In the background plays Agar Tum Saath Ho— amidst the angelic voice of Alka Yagnik and a beautiful effect by Arijit Singh—this scene shows their conversation through eyes.
It is one of the scenes where you don't use dialogue but allow the expressions of the characters to take over. 
3. Jab Tak Hai Jaan
Another movie that stands out due to its sheer artistic approach, Jab Tak Hai Jaan has several scenes with Samar reading out his poetry in a form of a monologue to himself.
Each scene shows Samar's transformation from a cheery, hopeless romantic full-of-live person to a bomb disposal expert who encountered death every day. Love is a double-edged sword. For some, it can be a remedy to save oneself, but for others, it can be a disease. 
4. Jojo Rabbit
One of the most heartbreaking scenes in Jojo Rabbit was when Jojo was chasing a butterfly, a completely natural and mundane scene but reminiscent of the innocence of childhood, and he sees his mother hanged in the town square. It is how they merged his childhood with the horrible scene of watching his mother die.
Throughout the scene, Jojo's mother tied his shoes for him since he still did not learn to do it by himself. Jojo now tries to tie his mom's shoes and is unable to do so- breaking down in tears at how he is still helpless without his mother. 
5. La La Land
Another cinematic masterpiece that is not necessarily everyone's cup of tea, one of the most beautiful scenes of this movie was towards the ending when Mia's two alternate futures are played on the screen.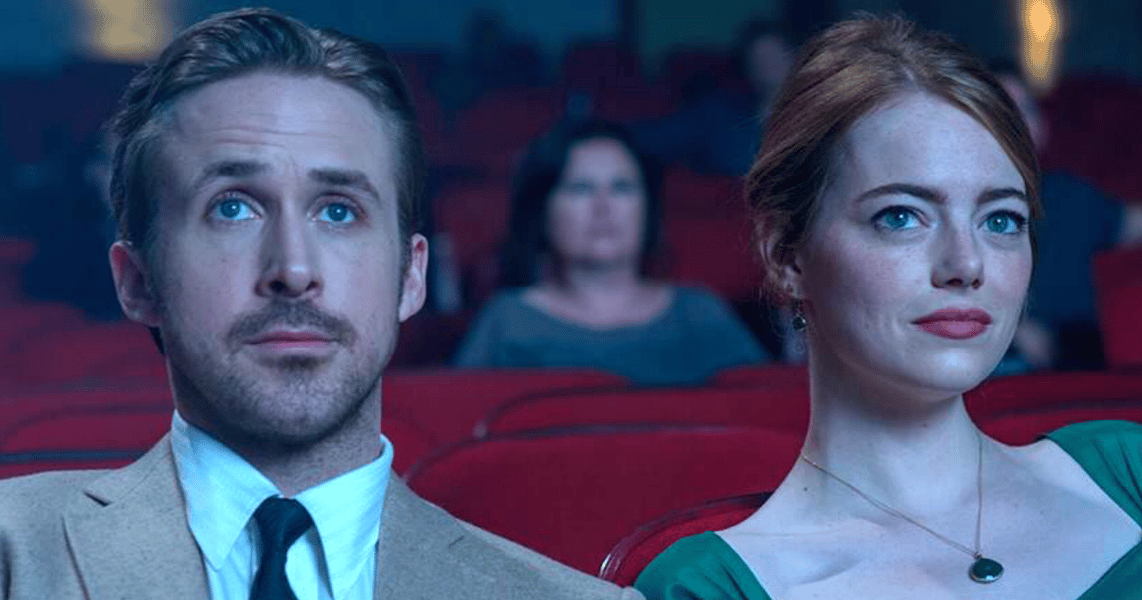 She imagines her life with Sebastian where she fell in love with him and it eventually worked out for them. Who knows if life is supposed to turn out the way it did or if there was an alternate ending that we couldn't seize?
6. Interstellar
Interstellar is filled with emotional scenes but the one that is the most heart-wrenching is when Cooper watches the years of messages his son and daughter have been sending him over the years.
Time moves slowly for Cooper but for his family, almost three decades have passed. The poetic element of the passage of time between the two and the distance it has created stood out.
Also Read: Throwing The Spotlight On The Underappreciated Singer Tanzeel Khan