Myanmar, formerly called Burma is a country in southeast Asia bordered by India, Bangladesh, China, Thailand, the Andaman Sea, and the Bay of Bengal with its capital being Naypyidaw.
It has been widely known for its political instability since it was granted independence from Britain in January 1948.
From 1958-1960, it was under military rule which was voluntarily restored to civilian government status in 1960. But within 2 years, it again came under military rule which then lasted for 26 years. 
Even after the '8888 Uprising' movement and Aung San Suu Kyi's(Civilian leader) victory for the emergence of democratic rule, the military imposed another 22 years of democratic rule on the country and kept Aung San under house arrest.
This military rule finally came to an end in 2011, after which the country gained a partial democratic status with a democratic government under Aung San's rule but the military still held substantial power in the country.
A general election was held in November 2020 in which NLD(Aung San's party) attained victory with a significantly larger margin.
This made the opposition party backed by the military at unrest and the military claimed that the votes were fraudulent.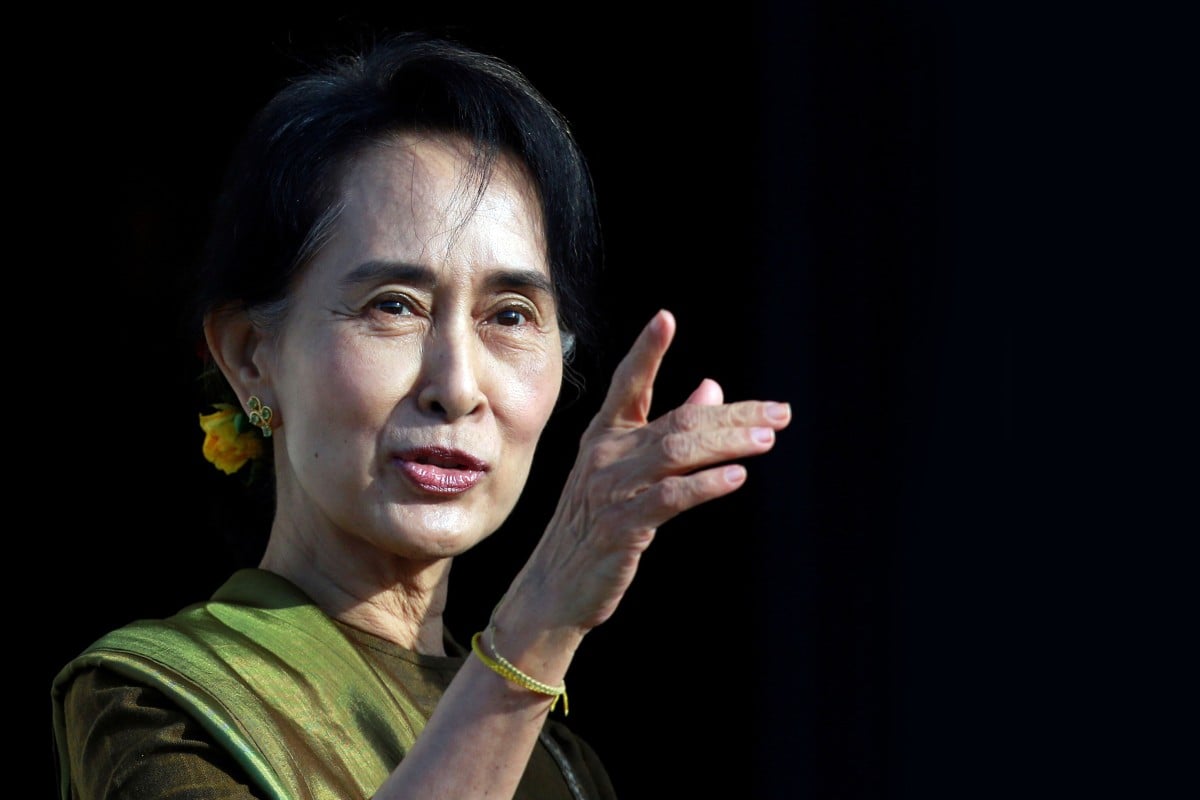 The 2021 coup that occurred in February was the aftermath of this general election.
Since then Aung San has been kept at an unknown location and several high-ranking ministers of her party were also kept under house arrest.
It has been assumed that the coup had been driven by the military's goal to preserve its central role in Burmese politics since there were going to be heavy reforms that would have led the role of the military in Myanmar politics to be nil.
Within a few months, the country has seen major changes in the government from being a democratic country after decades of protests and movements to once again being under the rule of the Tatmadaw, armed forces of Burma.
Since then Myanmar has seen a nationwide slaughter with hundreds of deaths at the hands of its military. 
Myanmar is a country rich in diversity and natural resources, it was slowly trying to stabilize its economy after being poverty-stricken over the years of autocratic rule.
Yet with the repetition of history, Myanmar is falling back into an even deeper pit of poverty and a falling economy.
The military is mercilessly killing people and burning houses.
The citizens have no rights at all, whether they're doing a peaceful protest or civil disobedience it doesn't matter because orders have been given to shoot at sight.
The situation in southern Myanmar is even worse because the military has conducted airstrikes in this region killing many innocent people.
In Kim Ma village, the military burnt down houses, in which aged people who were unable to run, were stuck and died.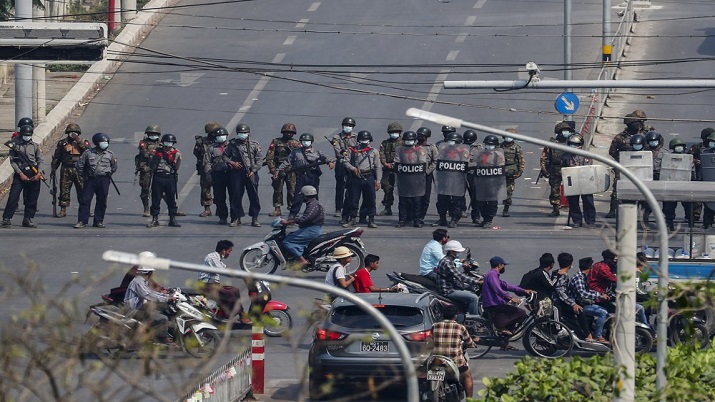 Thousands of people have fled the country or taken shelter in forests with no food, water, medical care, and proper sanitization.
At this rate, people will die of hunger and disease even before they're killed by the army.
There's been a hashtag trending on Twitter '#UNstillwatching' referring to the delay from the UN's side in preventing the mass genocide by the Burmese Military and its incapability in restoring the civilian government.
People are questioning the role of the UN and wondering how many dead bodies are needed for the UN to finally take action.
The UN further quoted, "In just over four months, Myanmar has gone from being a fragile democracy to a human rights catastrophe. In addition to the loss of life, people are suffering from severe impacts on social and economic rights. The military leadership is singularly responsible for this crisis, and must be held to account."
The events happening in Myanmar are inhuman, one cannot imagine how horrifying it is to be killed by one's army.
In between this, China has started to act as a mediator between the democratic party and the army whereas even after having such huge power in Asia, India has remained as a reluctant neighbor.
Also Read: