A QR code's characteristic black and white square form is a known icon in today's financial transaction business. The widespread popularity of QR codes is due to the rising ubiquity of smartphones and the availability of elevated connectivity. It can be found practically anywhere, either for commerce, entertainment, or advertisements. While QR code innovation was well revolutionary when it was first introduced, the pandemic's effects have rendered them enormously popular. The simplicity with which QR codes can be scanned has facilitated a link between the actual and virtual worlds. Compared to traditional payment methods, they provide greater freedom to both shops and customers. Transactions made through QR code payment incorporated at the merchant's outlet have made it convenient for the customers to make easy payments and shop more. 
QR code – In Brief
A QR code is a sort of barcode that enables the identification of a sequence of images in a rectangular shape pattern and can be scanned simply by a computer or smartphone. They are commonly used in marketing efforts to track details about the goods in a distribution chain. They've been crucial in tracing coronavirus exposure and slowing the virus's spread. Whenever a barcode is read, the lateral and vertical elements of the grid are translated and turned into a sequence of text by the device application. Phones may launch a web link, check payment details, or verify geolocation depending on the instruction of those letters.
Why should retailers integrate QR codes in their Payment suite?
In the retail world, QR codes may be utilized in various techniques. QR Codes may help merchants engage with e-commerce at a quarter of the cost, from recruiting new consumers to enhancing the in-store environment.
Convenient for the customers
Providing fast, frictionless, and safe digital payments in the retail business attract more customers. Due to their cost-effectiveness and ease, most merchants adopt QR code-based technology. They are also simple to adopt and provide a more significant consumer experience. Because of its simplicity, security, and convenience, have recently become the preferred payment method for customers and businesses. As the number of applications for QR codes grows, merchants have the chance to raise the 'convenience' threshold for their clients beyond transactions and enhance their overall shopping experience.
Easy checkout
Merchants may allow customers to buy products they want in the store without queueing for extended periods. Customers may effortlessly check out their acquired product from the store by just scanning a QR code from the point-of-sale system. As a result, the payment gateway is easier to use, more convenient, and time-efficient.
Customer behavior analysis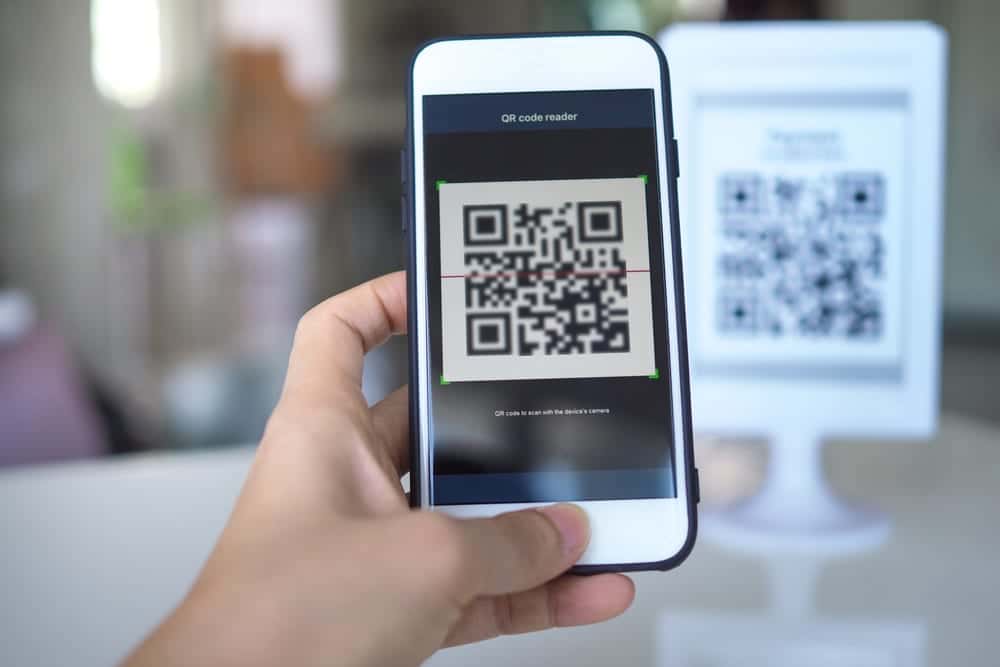 Merchants have accessed new options to analyze the performance of their marketing initiatives as QR codes have gained acceptance in both offline and online shopping. Thanks to QR code technology, merchants have been able to track vital consumer data such as the number of scanning, characteristics, interests, and device types. This information allows retailers to improve their entire company strategy while reaching out to newer consumer categories.
The setup is simple.
It's straightforward to set up QR code payments. Merchants don't require much in the way of infrastructure. All they need is a smartphone with a camera and a QR code, which can be printed or scanned electronically or used the QR codes from the point of sale equipment.
QR codes: working explained.
Since both paper and screen QR codes can be scanned. Consequently, they are suitable for usage both online and in physical locations.
Merchants may need the following to process a QR code:
A built-in camera on a smartphone or tablet

QR code scanner with a barcode reader
QR codes may be scanned immediately from the main camera app on iPhones and Android handsets. Customers merely need to open the camera and point it at the QR code, which will instantly recognize it and prompt them to tap and complete the appropriate operation.
Further, the Customers can make Payments by Scanning the QR code from the Point-of-sale Machine.
Customers may scan the code shown at the store's checkout, on individual goods, on the internet, or on a paper bill to validate the pricing and, if necessary, tap to complete the transaction. Merchants can manually type in customers' card data to obtain Payment. The machine may also be used to apply offers and loyalty points.
Also Checkout: The Rupee Hit An All-Time Low Against The US Dollar | How Does It Impact You? | Is It A Bad Thing?