We've all recognized by now that love isn't a fairytale and that the only movie-like setting life can throw at you is ugly crying while Adele or Arijit Singh sing in the background.
If the season of love has you yearning for the one who got away, we've compiled a list of some of the best on-screen couples that didn't make it work, which should help soothe your wounds.
Even if it was only on film, there's no escaping the bittersweet taste of a legendary heartbreak, whether it was due to a flaw in their stars or simply fate. There were instances when we wished the characters would end up together:
1. Aayan and Alizeh (Ae Dil Hai Mushkil)
How difficult can love be? Apparently, a lot. 'Ae Dil Hai Mushkil' will forever be remembered as the film in which Anushka Sharma 'friend-zoned' Ranbir Kapoor several times.
Although Alizeh's death broke our hearts, we still long to see Aayan and Alizeh dancing together on 'Lag Jaa Gale' someplace in the parallel universe.
But we have to admit that we sat through the banter, romantic gestures, songs, and speeches with Ayan in the hopes of hearing Alizeh speak those three tiny words that never came.
2. Nandini and Sameer (Hum Dil Chuke Sanam)
Sanjay Leela Bhansali is likely the only director who is paid to break people's hearts. Why else would 'Hum Dil De Chuke Sanam' be impossible to forget?
Aishwarya Rai (Nandini) falls head over heels in love with Salman Khan (Sameer), only to be married off to Ajay Devgn and have him thrown away (Vanraj).
While he was an excellent husband and friend, didn't we all want that the star-crossed lovers would get back together?
3. Aman and Naina (Kal Ho Naa Ho)
We often wonder if Aman and Naina would be together if he didn't have a weak heart.
Nikkhil Advani's 'Kal Ho Naa Ho,' we had our first taste of selfless love as Naina (Preity Zinta) fell madly in love with Aman (Shah Rukh Khan), who, with the best of intentions, encouraged her to find a happier forever with Rohit (Saif Ali Khan) as he slid away.
We were all robbed of a love that transcended realms, but we were blessed with one of the best friendships. If only that was all there was to it.
4. Jordan and Heer (Rockstar)
Jordan and Heer's love story is one of those that leaves an enduring emptiness in our hearts. Jordan and Heer's love overflowed with separation sorrow, but it had its own intensity, which in some ways healed both of them.
Jordan was the antidote to Heer's incurable illness, while Heer was the muse of Jordan's pain shown in his songs.
We expected an incomplete perspective on love, Jordan and Heer singing 'Tum Ho' to one another is still something we want to watch.
5. Deepak and Shaalu (Masaan)
Strangers who fell in love and found eternal love in each other in the days they shared together. The agony Deepak had to go through was unbearable.
Even though fate was not on their side, we imagine Deepak and Shalu loitering on the streets of Banaras holding hands on the eve of Durga Puja.
6. Rahul and Arohi (Aashiqui 2)
Through Rahul's attempts to groom and shape Arohi into a top playback singer, and through Arohi's love to redeem Rahul from the clutches of alcoholism, bringing his fame, life, and career back on track, the concept of growing together in love has been depicted.
The film's heartbreaking conclusion broke our hearts, but we want to keep our memories of their love story alive in our heads, picturing Rahul and Aarohi singing 'Chahun Main Ya Na' together in front of their fans.
7. Ram and Leela (RamLeela)
A love story that taught us how to give our hearts and souls to someone we love passionately.
When we hear 'Lahu Munh Lag Gaya,' our hearts long to see them both dancing to the song, painting one other in the colors of love one final time, triumphing over the obstacles that had kept them apart.
8. Varun and Pakhi (Lootera)
Varun and Pakhi fell in love when they learned they shared similar likes in art and literature. An aspiring writer and a painter fell in love, and we wished for this love tale to develop from the bottom of our hearts.
Even though their love story ended tragically, we can still see Varun admiring Pakhi's braid with shiuli flowers on some October mornings as 'Sawaar Loon' plays in the background.
9. Parthavi and Madhukar (Dhadak)
Love is a craziness that empowers a person to the point that they will cross oceans to be with their beloved.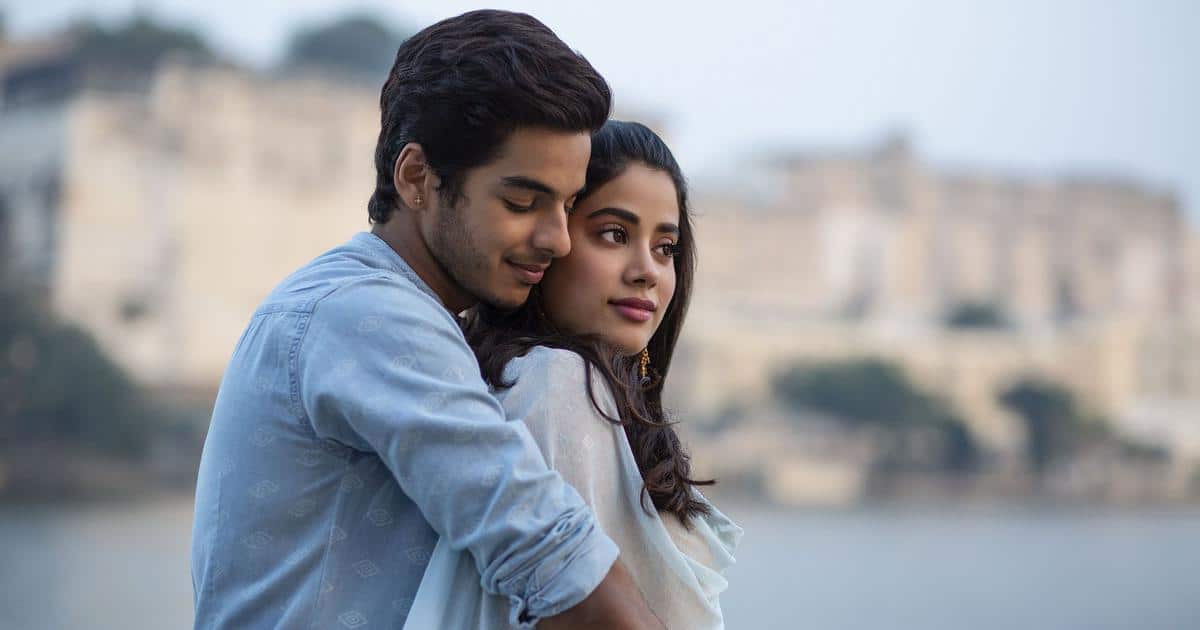 Madhukar and Parthavi's love story transports us back to the days of adolescence, when love hammered on our hearts' doors, driving us insane.
Madhukar and Parthavi's love will live on in our hearts forever, and we know that someday, if not on earth, then in paradise, they will be reunited.
10. Iqbal and Sehmat (Raazi)
Iqbal offered Sehmat the feeling of being at home in a faraway land through love that transcended the boundaries of two nations and religions.
Iqbal didn't deserve to die as a result of his everlasting love for Sehmat, and Sehmat didn't deserve to lose her love for the sake of her country's duty.
However, we believe Iqbal and Sehmat would have been together if their love hadn't been the victim of a political feud between the two countries.
Also Checkout: 9 TV Characters That Gave Us Major Fashion Inspo