Bollywood movies are learning and adopting the premises that showcase women not just as an object or a damsel in distress, but it's still a looong way to go before we leave it forever. Why? Because Bollywood seems to be deeply entrenched in misogyny and sexism from movie plots to lead roles to dialogues to songs.
Today, we at TSA have brought forth 10 horrific dialogues which portrayed sexism in almost all its forms, which is so widely prevalent in the showbiz industry. Let's have a look at how some blockbuster movies too need some polishing while writing dialogues about, or, for women.
1. "Pyar se de rahe hai, rakh lo, varna thappad maarke bhi de sakte hai." – Dabangg, 2010.
Because the charges against domestic violence do not either work against a police officer, or is it just so easy to slap a woman. Now, it feels like Kabir Singh learnt a lot from Chulbul Pandey.creNDTC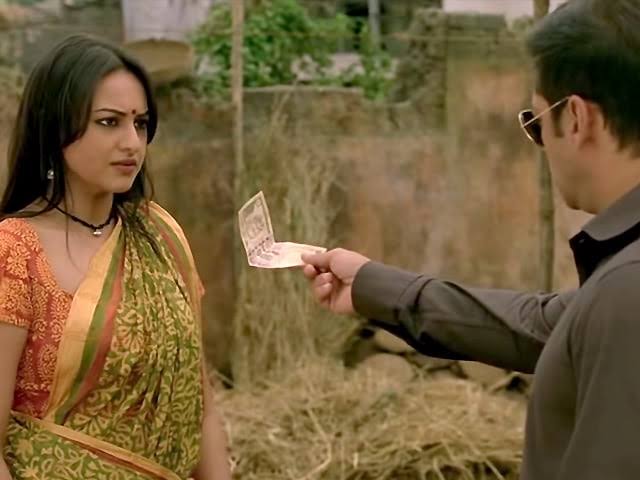 2. "Tu ladki ke peeche bhagega, ladki paise ke peeche bhagegi. Tu paise ke piche bhagega, ladki tere peeche bhagegi" – Wanted, 2009
A person with this mindset surely needs to be in the "Wanted" list of the police station. Portraying women as golddiggers is just one of the many varieties of sexism. But this was low, even by Bollywood standards and hence, we had to add it in our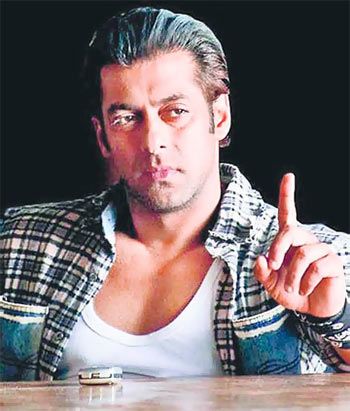 3. "Sapne dekho, zaroor dekho….Bas unke poore hone ki shart mat rakho." – Dilwale Dulhaniya Le Jayenge, 1995. 
Because, in a sexist theory, girls and ambitions do not go hand in hand. Or you could wait until your father says "Jaa Simran jaa, jee le apni zindagi
4. "Akeli ladki khuli hui tijori ki tarah hoti hai".- Jab We Met, 2007.
Do dialogue writers only know how to objectify women or they also know something of asking men to stay away from robbing that tijo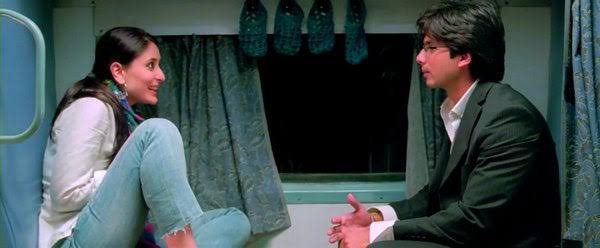 5. Boodhi ho ya jawaan, melodrama to is duniya ki sari aurato ke khoon me hai"- 2 States, 2004.
Because men who write such dialogues know so well how to stereotype women.N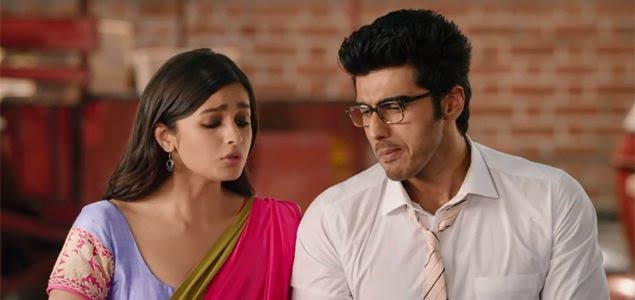 6. "Preeti, chunni thik karo".- Kabir Singh, 2019.
Kabir Singh seems to have a PhD in sexist dialogues. Amongst several others here is one about "Chunni", because male privilege can't tolerate their bandi (that's how Kabir Singh refers Preeti) without chunni.
7. "Pushpa, hazaar bar maine bola hai kapde dhang ke pehna kar. Teen teen mard ghum rahe hai yaha"- Ujda Chaman, 2019.
A mard, telling a woman to cover herself because…the problem always lies in women's clothes. After all, that's how sexism works, isn't it?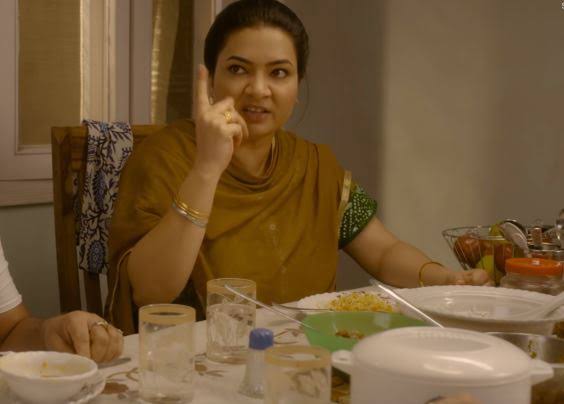 8. "Balatkar se yaad aaya, meri biwi kaha hai?"- Grand Masti, 2013.
It feels like the dialogue writers of our Bollywood are always high while writing dialogues. Turn marital rape into a joke and people will laugh because the movie is meant to be comic. *Dare not miss the sarcasm*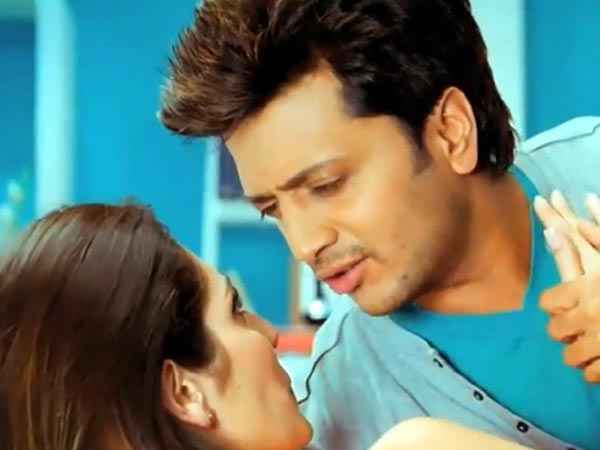 9. "Tum ek patni ho, tumhara pati jaise chahega waise hi hoga…ye shadi ka dastoor hai..mard aurat ka bhagwan hota hai"- Hum Tumhare Hai Sanam, 2002.
Remember "Bura hai, bhala hai, jaisa bhi hai, mera pati mera devata hai" from the 1986 movie, Naseeb Apna Apna? And now this! You know, this is how patriarchy announces itself from the mouths of women. But, Men=God, we don't want more of it Bollywood. Please just stop!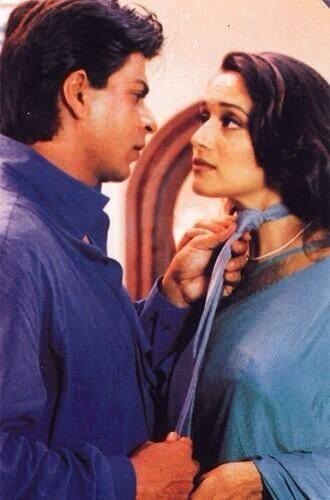 10. "Aurat ke ek nahi teen janam hote hain. Pehla jab wo kisi ki beti bankar is duniya me aati hai. Dusra jab wo patni banti hai. Aur teesra jab wo ma banti hai"– Chori Chori Chupke Chupke, 2001.
Finishing off with the best one. Sexism has a theory, and here it is- "Aurat" always needs multiple personality (dis)orders to understand herself better. Because according to sexism, our entire existence is dependent on either being a "beti", or "patni", or "maa". No clue for "you" in-between.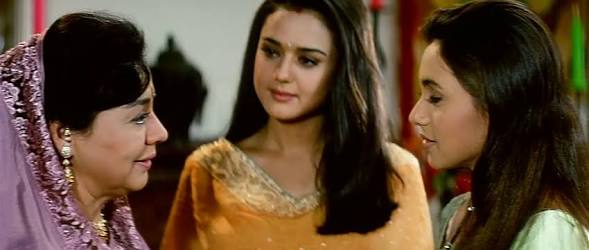 From the 20th Century to 21st, the sexism in Cinema writing has always been there. But it is high time now that we put a full stop to it.
What we showed it a tweeny tiny part of the huge lot of sexist dialogues in our Hindi Cinema. We can come up with many more lists, let us know if you want to read about the prevalent sexism in the Bollywood Industry in the comments section below. Also, for more such content, keep checking our entertainment section.
Read: Holi Special Playlist