A few decades ago, when our parents were our age, the dream of space tourism and Mars colonization was just that — a dream. However, in our generation, that dream seems far closer to reality than it ever did. While humans reached space in the 1960s, one of the key reasons for the relatively slow pace of space exploration and repeated travel is the astronomical cost associated with each flight. It is because of this cost that space travel was confined to monopolistic space programs of rich countries. But this is changing now.
Twenty-five for the price of one
NASA's space shuttle had a cost of about $1.5 billion to launch 27,500 kg to Low Earth Orbit (LEO), $54,500/kg. SpaceX's Falcon 9 now advertises a cost of $50 million to launch 22,800 kg to LEO, $2194/kg reusing an old rocket. That constitutes a 25 times reduction in the cost in under 2 decades. While the overall cost of rocket launch has been brought down significantly by Elon Musk's SpaceX, reusable rockets provide an additional 20% cost reduction.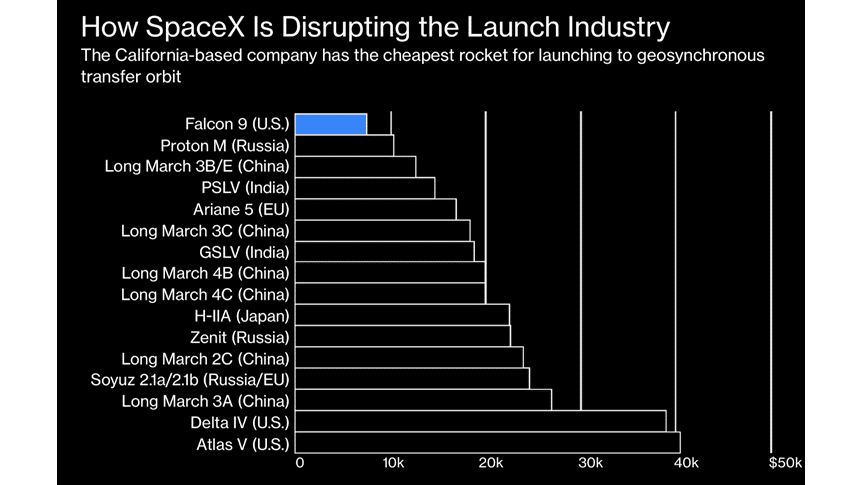 Even without reusable rockets, SpaceX's average cost of a rocket launch (Falcon 9) is a quarter lower than NASA's average. With reusable rockets, that cost is lower than 20% currently (and likely to go down much further as the rockets get used over and over again).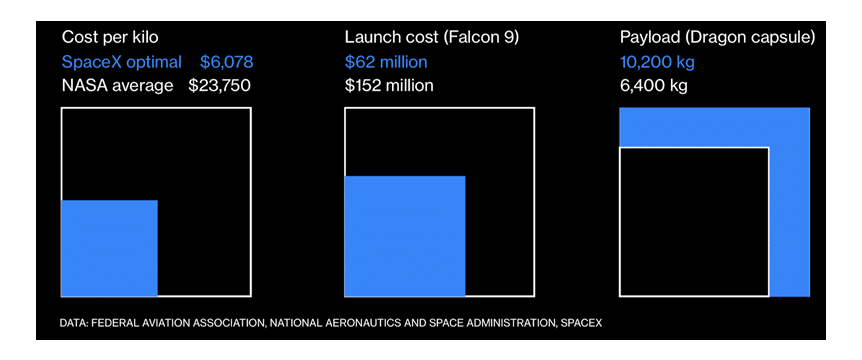 This is just the beginning. It is estimated that NASA's SLS rocket would have a launch cost of $2 billion, whereas SpaceX's larger rocket, Starship, would have a per-unit reusable cost of just $1 million. That is a 200 times reduction as reusability reaches scale. Once starships start carrying passengers on a regular basis, the cost of a round trip to space could be as low as $50,000 — less than the tuition fee of some top American universities. I wonder how many students would like to drop a year of college to make a zero-gravity field trip.
But is space flight really necessary? How does it solve the problems on earth?
A big criticism of Elon Musk, Jeff Bezos and Sir Richard Branson (and their companies SpaceX, Blue Origin and Virgin Galactic) in recent times has been that they are wasting resources on space when there are real problems to be solved on Earth — poverty, disease, climate change etc.  On the face of it, this is a valid argument. Are these billionaires fulfilling their childhood space fantasies at the cost of 'real-world problems'? Maybe they are. But this criticism is based partly on the 'eccentric billionaire' perception often propagated by the media, but mostly they are based on a lack of understanding of the benefits of space technologies.
Even if you don't believe in the vision of space exploration and making our species multi-planetary, you have to understand that the modern world depends on space. Satellites provide the communication and telecom infrastructure that powers the internet, which in turn powers the engine of the world. We are all aware of and greatly benefit from the internet's ability to facilitate global trade, finance, business, education, healthcare, entertainment and human connections, creating economic opportunities for billions.
However, we also know that, sadly, 50% of the world's population is deprived of these benefits. Reduced costs of rocket technology and reusable rockets are poised to change that situation. SpaceX's Starlink program aims to put over 30000 satellites in low orbit with the aim to provide high speed — low-cost internet access to every corner of the earth. Each Falcon 9 launch carries 60 satellites at a remarkably low cost. Once the constellation is ready, internet inequity will reduce significantly, creating education, jobs, and other opportunities for the underprivileged.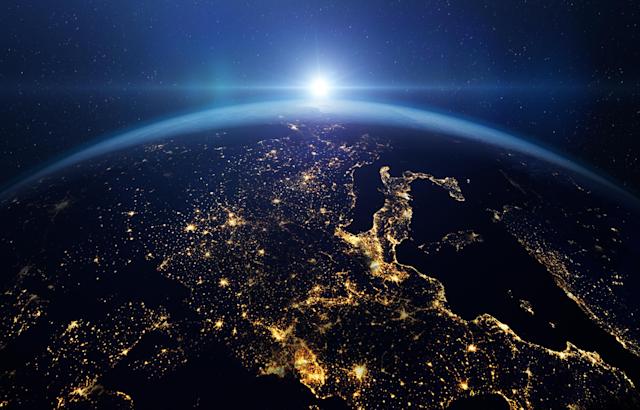 While satellites and the internet are still correlated with space technologies, what most people don't know is that a large number of inventions, things we use every day, are derived from space technologies.
From LASIK surgery to memory foam, from scratch-resistant lenses to new farming techniques developed through research on the space station, from artificial limbs to enriched baby foods, from shock absorbers for buildings to water location and purification systems, from improved GPS tracking to improved mine safety, the list of inventions that have come from space technologies goes on.
The economics of cost decline curves in rocket technology will have a profound impact on human life. Humans are nothing if not explorers and inventors. Rockets and space technologies can propel us to the next phase of social and economic growth, reduce inequities, increase economic opportunities and take us closer to the stars.
Also Checkout: 7 Best Apple Watch Alternatives Under 5000 Rs. – April 2022