Because of their adaptability, comfort, and historical significance, custom shirts and sweatshirts continue to command the largest fashion market share. Today we have an infinite number of these refined detail crafts. There is a greater emphasis on the framework this season: classic double-layer structures are still popular, and the destructive structural design is notable for its aesthetic effect. 
The construction of pockets has also undergone extensive alterations and embellishments. Deconstruction design has expanded and become more diverse due to advancements in craft and method to design shirt. Notably, the distressed pattern at the structural borders isn't overly flashy but cleverly connects the whole body with features.
1. Retro And Minimal Prints
You may also take inspiration from the past when printing trendy T-shirts. Think of the T-shirts you could buy at your favorite concerts in the 1990s and early 2000s as a kind of bootleg. What about "cottagecore," if that's more your style? The floral designs of the 1890s have been resurrected in a floral-inspired style that is sweeping the fashion world. Cottagecore is a social media fad that romanticizes rural living and has recently gained a lot of traction. 
2. Spring Visual Silhouettes  
Silhouette visual detail design is emerging in the fashion markets as pioneer structural design receives greater attention. With the unique structure, loose T-shirts and sweatshirt shapes make a strong visual impression for this design and print. 
Also, the structural layers of flat-fitted cloth are increased by using creative tailoring to bring this detailed artistry to the attention of youthful customers. This style is perfect for people looking for a way to express their individuality and stand out from the crowd. 
3. Classic mock-layered design
This season's version of the classic mock-layered pattern is even more delicate and innovative. The neckline, sleeves, and hems of the garment are predominantly decorated with a double-layer pattern, which creates an abundance of layering visual effects in the summer.
In addition, tailoring has led to a double-layer structure on the shoulders and front of the garment. The mock-layer design is dominating this season's T-shirt and sweatshirt detail designs, regardless of whether the design is innovative or a reimagined classic. 
4. Intricate 3D Patch Pockets 
Numerous large corporations utilize pocket design, thanks to the resurgence of functional aspects and the growth of practicalism. When it comes to menswear fashion, the pocket design of T-shirts and sweatshirts plays a significant role. 
Rebuilt 3D patch and welt pockets, and the results produced by various textures will be vastly different. Adding pockets in unexpected places improves functionality while enhancing attention to detail and the focal point. 
5. Pop Arts
Pop art first appeared in the UK in the mid-1950s and quickly spread to the United States. So, as pertinent now as over 70 years ago, it offers a sarcastic view on materialism with its bright, vibrant, and evocative imagery. 
Pop art designs don't have to be amusing, but it doesn't mean you can't include comedy into your work. Keep an open mind on memes, for instance. They're a massive part of online culture, and when used in a well-designed layout, they look great. If you're looking for a way to incorporate pop art into your wardrobe, a t-shirt is a beautiful place to start. 
6. Embroidered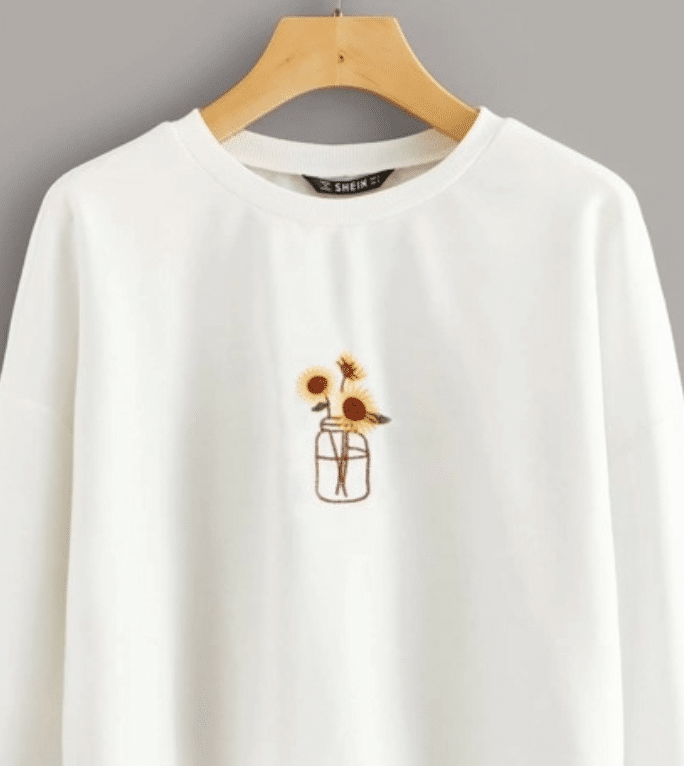 The year 2022 is a great time to look into personalized embroidery as a business opportunity because of its growing popularity. Embroidery adds a rich sense to even the most basic of things. In addition, designing an embroidered pattern is a breeze. You may use a wide variety of clipart and Quick Designs in this design and text to give more Spring-tied impressions. 
7. Nature Inspired Prints
For many people, nature is a place where they may recharge their souls, be stimulated, or find consolation in a fast-paced world. Nature can be both peaceful and stimulating at the same time. As a bonus, it's a great source of creative inspiration. 
Colors, forms, and patterns in nature are awe-inspiring and powerfully expressive. Our eco-friendly t-shirts are a great way to incorporate nature into your wardrobes. We've sourced these shirts from recycled and organic fabrics to be more environmentally friendly. 
8. Tie-dyed Spring Prints
When it comes to tie-dye, the 1960s are often regarded as the golden age of the trend. There was a great demand for flamboyant apparel as a symbol of resistance from authorities during the anti-war campaign. In the wake of the epidemic, many have turned to tie-dye to pass the time. 
By the end of 2020, major houses like Dior and Stella McCartney were incorporating tie-dye motifs into their collections due to this rise in popularity. 
When it comes to printing t-shirts, Printailor has a staff of design specialists who can help you choose the best option. If you want a second opinion, get advice from a professional. If you want to make an inquiry, don't hesitate to reach out.
Also Checkout: Does CBD Work Better When Combined with Other Dietary Supplements?