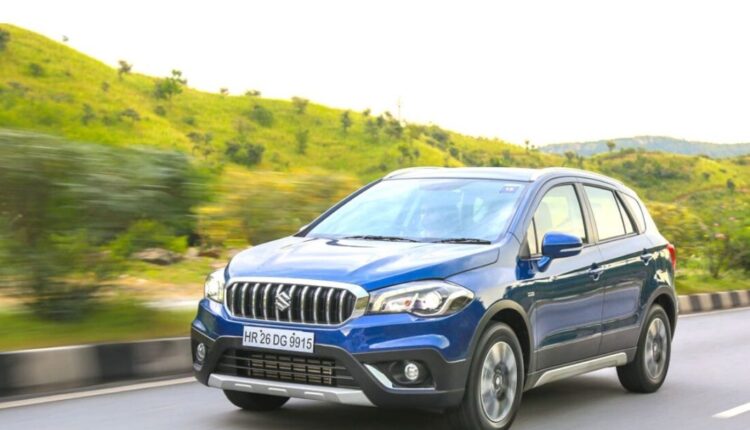 The Maruti Suzuki flagship SUV or you can say crossover has been launched, comes with only a petrol engine shared with the new Ertiga and Brezza also.
The S-cross looks somewhere between an SUV and a cross-hatch. In context with design, the car is almost the same as before (2017 model) but the only change is the engine. It used to come with 1.3-litre mild-hybrid diesel engine which gained an adequate amount of buyers not because of the engine but all-new design launched in 2017 unlikely to old one but likely to BMW X5.
The 2020 S-cross with no turbo petrol nor bs-6 compliant diesel engine or even no cosmetic changes at all made the buyers in dilemma to pick this or to buy the rival which are a thousand miles ahead in terms of technology, engine options, and most important the transmission option.
Meanwhile, the S-cross comes Maruti with a 1.5-litre petrol engine belts out 105 hp horses and 138 Nm of torque, forget about Creta and Seltos even Venue standard petrol engine belts out 115 hp power.
S-cross comes with old school 4-speed torque converter automatic and 5-speed manual, if you compared to rivals even the under segmented car comes with fresh CVT and dual-clutch automatic units.
In terms of driving especially in the city where you have to drive over the clutch( manual transmission) every time .S-cross did a great job in terms of on and off driving in traffic. The suspension is quite at the stiffer side but muffled effectively when it goes through potholes.the steering also gives the heavy and rugged feel to handle over the uneven roads which turn to be quiet impressive. The brakes are pleasantly attractive which leads to being best in class braking.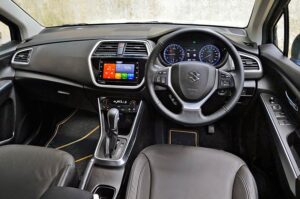 In this 12.39 price bracket for top trim automatic would be the cleverest option to buy if you want space, comfort and could avoid the features and don't have a pocket to move into the Creta or Seltos then the S-cross would be the best option for you.