In recent years, the cryptocurrency market has witnessed a surge in the development of digital assets backed by traditional commodities. One such innovation is Tether Gold (XAUT), a digital token backed by physical gold. As the world's first gold-backed stablecoin, XAUT has the potential to disrupt the gold industry by introducing new levels of accessibility, transparency, and efficiency. This article explores the features and implications of Tether Gold and its potential to revolutionize the gold market. Like in Bitcoin, if you are a newbie you must also consider understanding Ethereum Wallets.
What is Tether Gold (XAUT)?
Tether Gold (XAUT) is a cryptocurrency that derives its value from physical gold reserves. Each XAUT token is backed by one troy ounce of gold, securely stored in a Swiss vault. The creation of Tether Gold addresses some of the key challenges associated with traditional gold ownership, such as high storage costs, limited accessibility, and lack of transparency. By digitizing gold, XAUT aims to combine the stability and tangible value of gold with the convenience and flexibility of cryptocurrencies.
Benefits of Tether Gold
Accessibility:

One of the primary advantages of Tether Gold is its accessibility. Unlike physical gold, which requires storage, insurance, and transportation, XAUT tokens can be easily bought, sold, and transferred on the blockchain. This enables individuals from around the world to access gold as an investment or means of exchange without the barriers posed by physical ownership.

Transparency:

Transparency has been a longstanding concern within the gold industry. With Tether Gold, the process of token creation and redemption is designed to ensure transparency. The gold reserves backing XAUT are regularly audited and verified by reputable third-party auditors, providing confidence to token holders that each token is indeed backed by physical gold.

Fractional Ownership:

Traditional gold investments often require substantial capital, making it difficult for retail investors to participate. Tether Gold solves this problem by enabling fractional ownership. XAUT tokens can be divided into smaller units, allowing investors to purchase gold in more manageable quantities. This fractional ownership democratizes access to gold investments, opening up opportunities for a wider range of individuals.

Speed and Efficiency:

Another noteworthy aspect of Tether Gold is its efficiency. The blockchain-based infrastructure allows for fast and seamless transactions, eliminating the need for intermediaries and reducing transaction costs. Moreover, the digital nature of XAUT enables instantaneous transfers across borders, removing the delays and complexities associated with traditional cross-border gold transfers.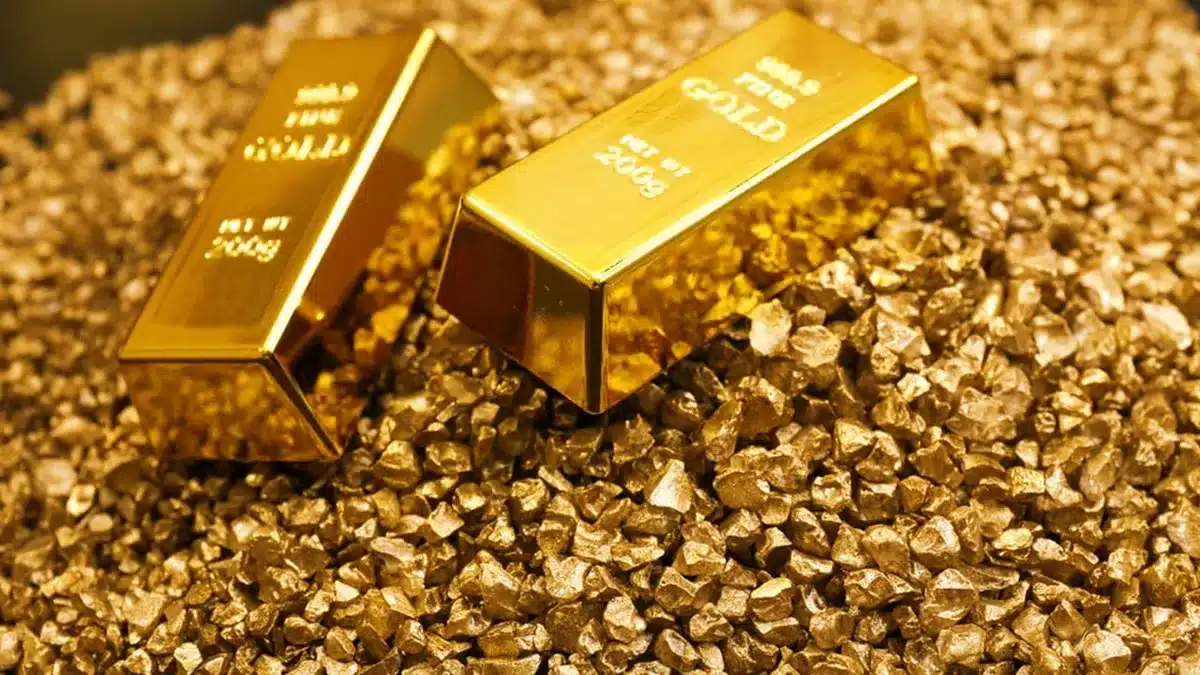 Disruption of the Gold Industry
Tether Gold has the potential to disrupt the gold industry in several ways:

Increased Market Liquidity:

By introducing a digital token backed by physical gold, Tether Gold increases market liquidity. The ease of buying and selling XAUT tokens on cryptocurrency exchanges opens up new avenues for investors and traders, potentially attracting a larger pool of participants to the gold market. This increased liquidity could lead to greater price stability and improved market efficiency.

Global Accessibility:

Traditional gold ownership often restricts accessibility due to geographical limitations and high entry barriers. Tether Gold transcends these limitations by providing a borderless, digital representation of gold ownership. Anyone with an internet connection can participate in the gold market through XAUT, empowering individuals from all corners of the globe to diversify their portfolios and protect their wealth with a historically stable asset.

Enhanced Transparency and Trust:

The gold industry has faced scrutiny over issues such as counterfeit gold bars and lack of transparency in supply chains. Tether Gold addresses these concerns by providing verifiable proof of the underlying physical gold reserves. This transparency instills trust among investors and reduces the risk of fraud or manipulation, potentially attracting more institutional and retail investors to the gold market.
Conclusion
Tether Gold (XAUT) has emerged as a groundbreaking innovation in the gold industry, bridging the gap between the traditional world of gold and the digital realm of cryptocurrencies. With its accessibility, transparency, fractional ownership, and efficiency, XAUT has the potential to disrupt the gold industry in profound ways.
By introducing digital gold tokens, Tether Gold opens up opportunities for a broader range of investors, including retail investors who may not have had access to the gold market previously. The fractional ownership feature allows individuals to invest in gold with smaller amounts of capital, democratizing the market and increasing its inclusivity. This expansion of the investor base can lead to increased demand for gold and potentially drive up its value.