Kerala, also known as "God's own country," is India's best place to visit. Kerala is a great place to go if you love Mother Nature or want to visit a place with lots of greenery. Aside from the beautiful backwaters and pleasant weather all year, Kerala has something for every traveller who wants to go there. If you love hill stations but don't want to go to north India, there is a beautiful place in Kerala called Munnar.
People may have been to India and other places around the world. But they wouldn't find a place as friendly as Kerala. Many domestic and international tourists visiting Kerala have said they felt like they were in heaven. It is one of the best places to visit because it has many beautiful places and interesting ways of life. You can also find information about different types of Kerala holiday packages online.
Check out the place you must visit while you are in the beautiful city.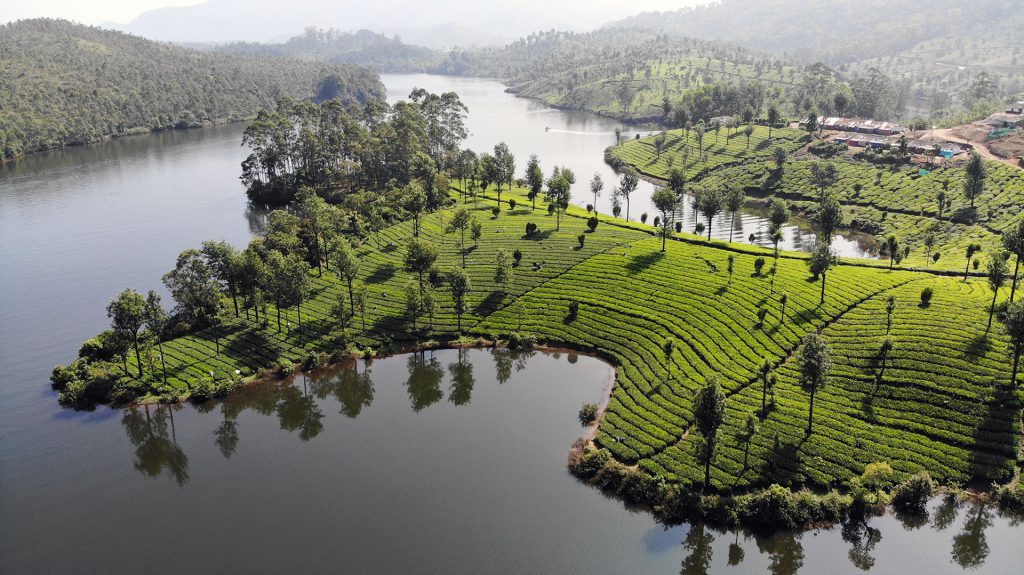 Munnar:
Your next stop after arriving in Kochin should be Munnar. The wonders of Munnar can be seen after you've settled into your hotel for the night. There are several attractions for travellers in the area, such as Echo Point, Photo Point, Kundala Dam, the Tea Museum, Blossom Park, etc. Munnar, a hill station in southern India, is a renowned tourist resort that was once the British government's summer getaway. The confluence of the Mudrapuzha, Nallathanni, and Kundala rivers is where the mountain town of Munnar may be found. 
In Eravikulam National Park, you can spot the uncommon Nilgiri Tahr (closed in February and March). Enjoy clicking away at the playful goats. Later, visit the tea plantations and the nearby towns of Mattupetty and Devikulam.
Thekkady:
Visit Thekkady after Munnar. The rolling tea and cardamom farms become visible as the route climbs through the woods. Inhale the crisp mountain air and take in the spicy scent of cinnamon and cloves. Thekkady is located at an altitude of 2,800 feet above sea level, so the weather there is consistently nice. As the most visited wildlife sanctuary in southern India, Periyar is an important habitat for many species. In no other Indian wildlife preserve can you see wild animals in their native habitat from the comfort of a boat on the lake. Take a boat out on the lake after an afternoon guided tour of a spice plantation, and you may see some baby elephants cooling off in the water.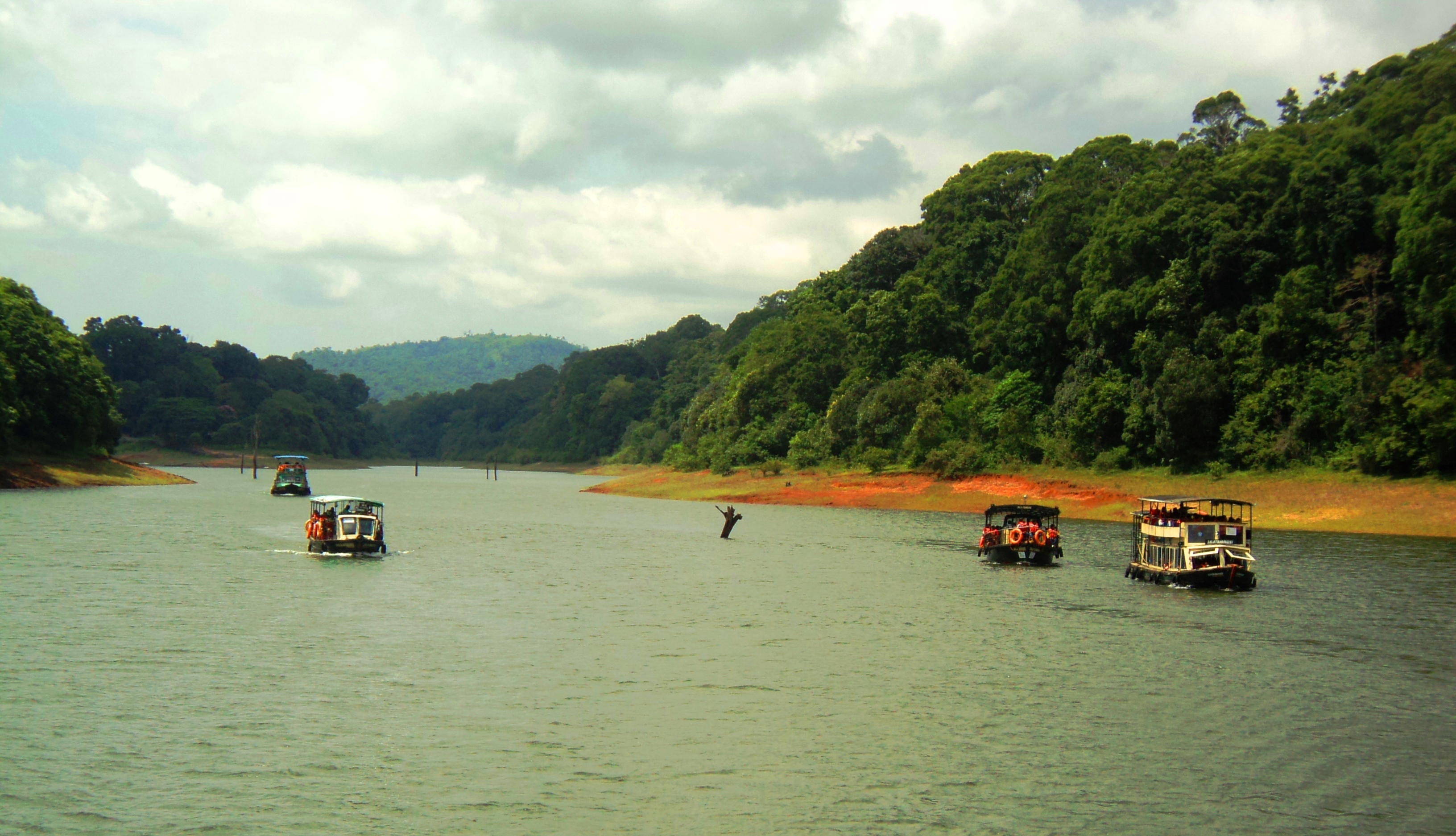 Enjoy Your Honeymoon with Beautiful Houseboat Rides and Beaches- 
Houseboat rides, one of Kerala's most popular tourist attractions, are especially sweet for newlyweds. So it's not surprising that many couples celebrating their honeymoon choose to go across Kerala. Houseboats in Kerala provide a choice of Kerala honeymoon packages price that are sure to be unforgettable. People from all walks of life travel there to experience the region's famed beauty and peace. Because of Kerala's pleasant, year-round temperature range, visitors can enjoy the state at any time of year.
Alleppey Houseboat:
Come aboard for a thrilling air-conditioned houseboat tour through the backwaters of Florida. You can hop aboard a traditional houseboat in Alleppey and begin your lengthy and winding journey across the beautiful backwaters of Kerala in style. The houseboat is an adaptation of the enormous country barges that played a major role in the area's culture in the past. The kettuvalloms (houseboats) are spacious and eco-friendly, with an open salon, one, two, or three bedrooms, adjacent bathrooms, air conditioning, and a kitchenette. Cooks, guides, and oarsmen make up every houseboat's crew. Exploring the narrow canals that go through the rice paddies, past the quaint villages, and past the palm trees is an adventure you won't soon forget. Houseboat lodging for the night.
Alappuzha Beach:
Alappuzha Beach is one of the most popular destinations for vacationers in the Alappuzha town area. The Lighthouse of Alappuzha may be found close to the beach. Access to the beach is provided by several municipal roads, and an elevated roadway will run beside the beach as part of the Alappuzha bypass to protect the natural beauty of the area. Camel safaris were another beach attraction introduced a few years ago but have since been banned by the authorities due to safety concerns.
Athirappilly waterfalls:
A mysterious calm settles over you as you make your way down the stone slabs to the bottom of the Athirappilly waterfalls. In terms of height, at over 80 feet, it is by far the tallest and most well-known waterfall in all of Kerala. The sound and sight of water rushing to the earth fill one with awe at the awesomeness of nature. It's around 63 kilometres from the Thrissur district, making it a popular destination for day trips and picnics. You can take peaceful strolls and family picnics in the lush vegetation. It is a section of the Chalakudy River that flows through the Western Ghats and is located at the gateway to the Sholayar forest ranges.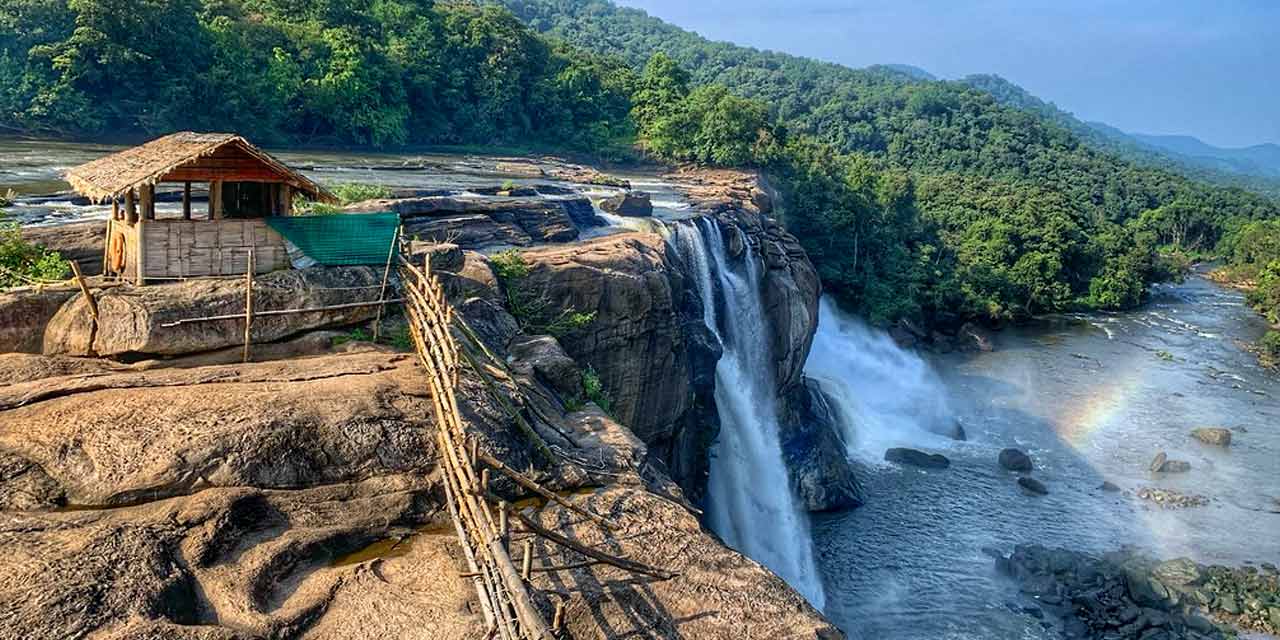 The Vazhachal Waterfalls are another popular destination nearby. It wasn't just the scenery that made these waterfalls famous; the area's deep forests were also home to numerous rare indigenous species. Four extinction-threatened hornbill species have been discovered in the Western Ghats, where they appear to be thriving for the first time. This area is highly significant to ornithologists, and birdwatchers will have a chance to see many fascinating and uncommon species.
The state of Kerala has been named by National Geographic Traveler as one of the thirteen paradises that can be found anywhere in the world. Some of the primary attractions that make Kerala such a fantastic location include its temperate climate, gorgeous and tranquil beaches, tranquil stretches of backwaters and canals, unusual fauna, and verdant hill stations. All of these things combine to make Kerala a wonderful place to visit. We hope you enjoyed reading about the most popular tourist destination in Kerala, which we covered in this article. It is an absolute must to visit Kerala at least once. We hope that the information you sent us was entertaining and helpful.