Finally! the wait of Mirzapur fans has come to near its end as Amazon Prime Video has launched the trailer of Mirzapur Season-2, 23 hours ago on its official Youtube channel. Since the drop of the trailer, it has kind of bombed the social media fetching rave responses, for it looking better crafted than the first season. And none of the praise is a hyperbolic reaction. As the 3-minute long trailer is  enough to take away your breath for a sure way before the web series rolls out on the intervening night of 23rd October on Amazon Prime Video.
Till then, put the trailer on repeat mode because "Sirf trailer hai…Yeh important nahi…Mirzapur ka Trailer hai yeh important hai…." 😉😎
The trailer starts with a voice-over of Kaleen Bhaiya (Pankaj Tripathi) saying "Jo Aaya hai…Woh Jayega Bhi…Bas Marzi Humari Hogi". Oh goodness…What more exciting could be the opening line of the 'King of Mirzapur' in which he seems to refer himself as the God, stressing over his power and rule over the town, Mirzapur.
Further, the scene cuts to the inside of the 'Tripathi Haveli' introducing us to the badass son of Kaleen Bhaiya, Munna Bhaiya (Divyendu Sharma), where he is seen giving warning to the people present in front. The Savageness of Munna Bhaiya could be easily identified with this dialogue in the same scene, where he adds after Kaleen Bhaiya's "Gaddi par chahe hum rahien ya Munna, niyam same hoga" …."Aur Hum Ek Aur naya Niyam Add Kar rahe Hain, Mirzapur ki Gaddi Pe Baithne wala Kabhi Bhi Niyam Badal Sakta Hai". Just follow his words. Do you think anybody could challenge this deadly powerful father-son duo?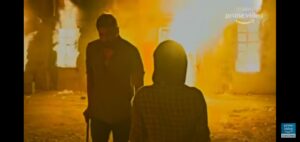 Well, if you're a Mirzapur fan then you already know that the answer to this question is our 'Guddu Bhaiya' (Ali Fazal) who is bracing up to crush anyone coming in the way of taking revenge on the murderers of his wife, brother and unborn child who died in the womb. Since Guddu Bhaiya has hopped onto the driver's seat this time. Looking at the angst over his face one can easily get a palpitation about which direction he would move his steering wheel in order to reach his ultimate goal. For the moment, we felt like Guddu Bhaiya would give a befitting reply – "Tum jo gaddi ki baat kar rahe ho…Hum wahi ukhaad phenkenge". 😅
Guddu Bhaiya is heard declaring, "Bablu or Sweety ka udhaar hai hum pe, chukana hai" .The pain in the voice truly reveals Guddu bhaiya's grief and shows how determined he is to leave no stone unturned as well as stride on to any limit to see the murderers of Bablu and Sweety dead.
Look at this picture above, which may get your eyeballs bulged outwards in fear and disgust seeing Guddu Bhaiya inserting an on hair-dryer into the man's mouth. This clearly sums up that no matter how you take your revenge, your enemy should not be left free when caught hold off.
What has left us drop our jaw in awe is watching innocent 'Golu' (Shweta Tripathi) holding a pistol to avenge her elder sister, Sweety's murder. The hand which had only held books couldn't make us believe that a single murder of someone dear would end it up with guns. It's hard to see Golu in this role. But one thing that is satisfying is that she seems to be giving her new role full justice. She looks absolutely fearless while firing the gun. (in the picture below)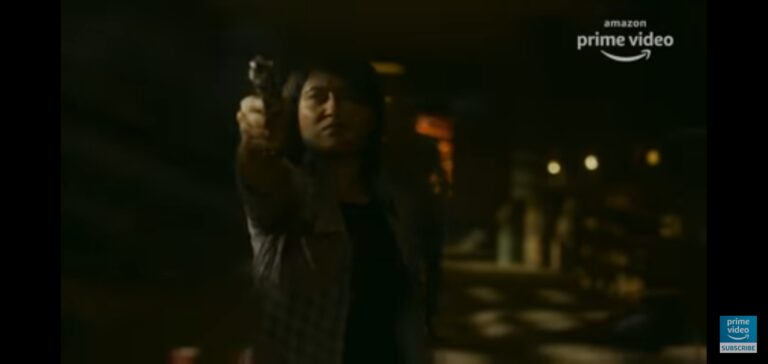 There are two more add-ons of characters which have been given the grey shade in the second season and both of them look equally worth praising.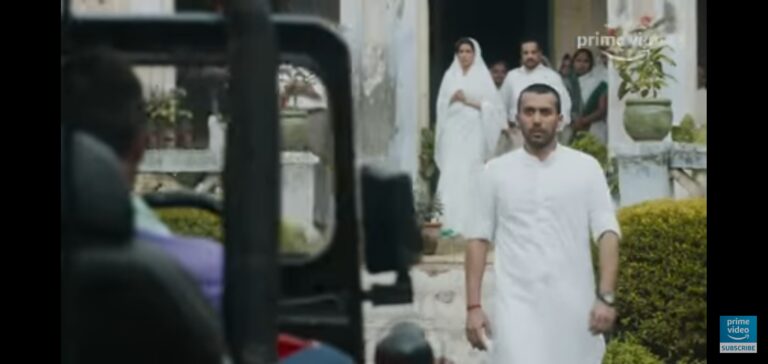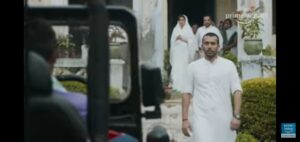 One is 'Sharad' (Anjum Sharma), who is willing to avenge the death of his father 'Ratishankar Shukla' who was shot dead by Guddu. He vowed to keep his head bald at the end of season 1 until he kills the man who had killed his father, remember?
And the second one is a gangster from Bihar played by Vijay Verma, the man with a ponytail. He is speculated to be the one who will be on the side of Tripathi's and also act as a king-maker. Earlier we have seen him alongside Ranveer Singh in Gully Boy and loved the way he showed his acting skills.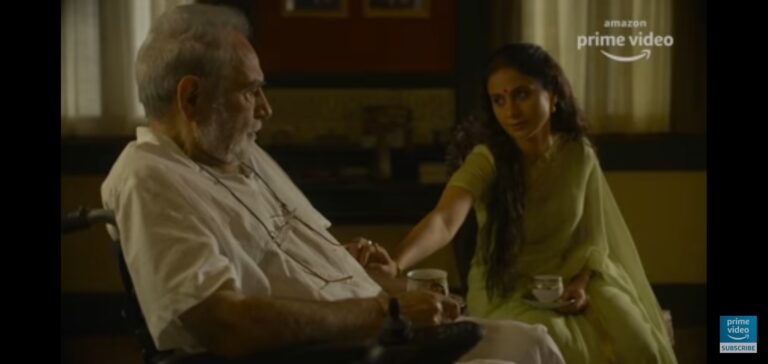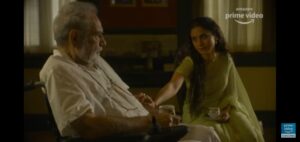 And how can we forget to mention 'Beena' (Rasika Dugal) here, who has stolen our heart with her stellar performance in the first season. Here also, she is on fire, ready to seduce each and every man around her to take benefits out of them, under the guise of 'Sushil Bahu of Tripathi Khandan'. To be honest, we can't have a better option than having her in this role.
Look at the scale and level the makers of Mirzapur have managed to upgrade in this season. The action sequences of raining bullets unceasingly, the back-ground score keeping up with the tone as well as the pace of the trailer and the entry of each character stuffed with one-liners look very promising and give us a hope that this might be the best sequel of a web series ever created in India.
But one thing is for sure, even after watching the trailer, we can't surely say if the revenge is going to be fulfilled or will be left incomplete in the end for another season to come. Neither are we sure if someone will be dethroning Kaleen Bhaiya from the throne of Mirzapur. But with this, another thing is for sure too, that this season 2 of Mirzapur will not let you fall asleep before completing watching the whole season.
So, hold your nerves to witness 'Desi Games of Thrones' on 23rd October only on Amazon Prime Video. Also, keep checking our entertainment section for more such content.