Indian cinema is known for extravagant commercial movies. However, over the years Bollywood has produced some outstanding feature film that might not be a smash hit but they surely are extraordinary artistic films. Besides being outstanding, these movies are underrated. But given an artistic eye, you would definitely love them.
Here are some of those underrated movies that have been overlooked.
1. Ankhon Dekhi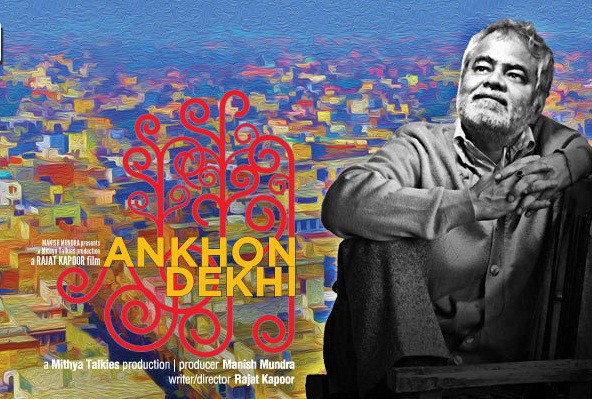 Rajat Kapoor's Ankhon dekhi has so much to offer. The movie highlights the struggles and the experiences of a lower-middle-class family in Delhi. The movie is one such metaphysical art film where 'bauji' the character helmed by Sanjay Mishra plays with conceit on a quest of truth and experience. More importantly, the movie is a window to the charisma and culture of old Delhi and it has amazing cinematography justly portraying snapshots of life, language and culture in the old Delhi very precisely.
The Movie is an amalgamation of humour, philosophy, truth and experience. It is one of those rare films that raise question yet provide no answers too! It's a must-watch!
2. Masaan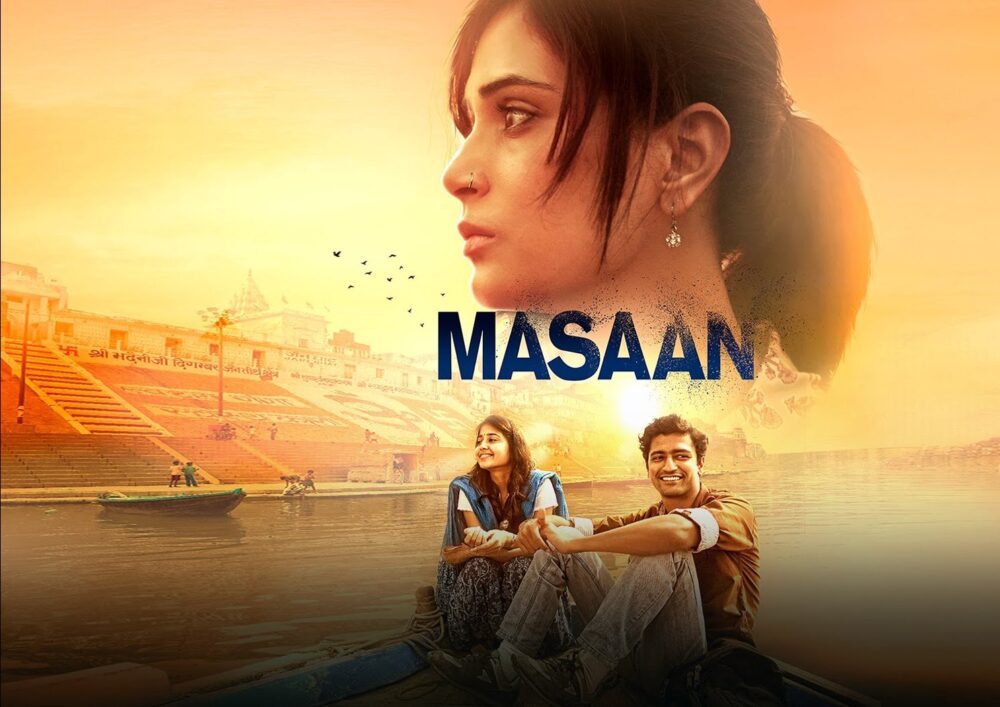 Masaan is a story of two characters Devi and Deepak and how their life takes turn and how they overcome the setbacks in their life. Power pact performance by Richa Chadda and debutant Vicky Kaushal, a movie that got a standing ovation at Cannes probably has something different to offer you. There are multiple narration that runs parallel and merges at the end of the film. With four lives, four characters the fifth character is the city of Varanasi itself. There is drama, romance, and tragedy. If you really want to enjoy a meaningful movie with a desi brushstrokes over it then you shouldn't miss this one!
3.The Lunchbox
Directional debut of Ritesh Basra is one of its kind movie. It is a simple story revolving around Saajan played by Irfan Khan and a housewife Illa played by debutant Nimrat kaur who is desperate about her husband's love and how the two characters grow friendship over food. The characters in The Lunchbox are so realistic that we root for the them. "Sometimes wrong trains lead to right paths"– such alluring dialogues makes us believe that it is our story and could happen to any one. This cinematic gem portraysu subtle human nature and vulnerability in the background of the splendid dabbawalas in Mumbai city.
4. Ship Of Theseus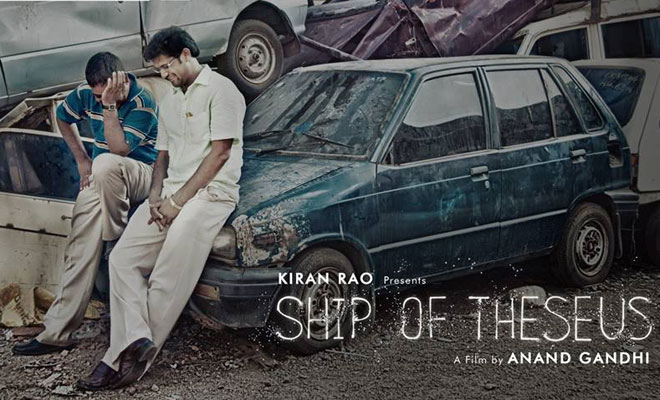 A tour de force, ship of Theseus by Anand Gandhi is a phenomenal film given by India in a long time. The film captures the fundamental concept of Thesues Paradox in such a beautiful manner. The three story with three perspective and immense of wisdom, identity and the truth of life. Ship Of Thesues is a cinematic gem that is yet to be discovered.
5. A Death In The Gunj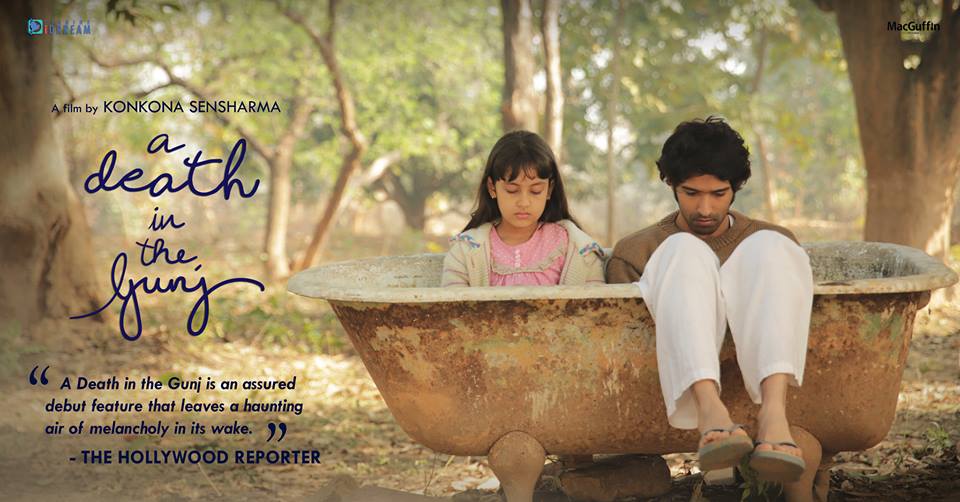 An underrated gripping realistic film and a konkana Sen Sharma movie- it has all round performances revolving around the theme of depression, pain and escapism. An extended family amidst chaos and death. The title may give an insinuation of a murder genre but it is more of an art film that synchronises agitation and calmness through the character of Vikrant Massey it captures the alienation and a troubled mind of a person in an adult world.
6. The Cinema Travellers
The film-makers Shirley Abraham and Amit Madheshiya takes us to the time of 'touring talkies' when showmen used to travel around during fairs and festival on their lorries with a tent and projector for playing the reels for the crowd. It is a charming and magical movie that you will surely love. No wonder the film recieved a standing ovation at Cannes.
7. Chittagong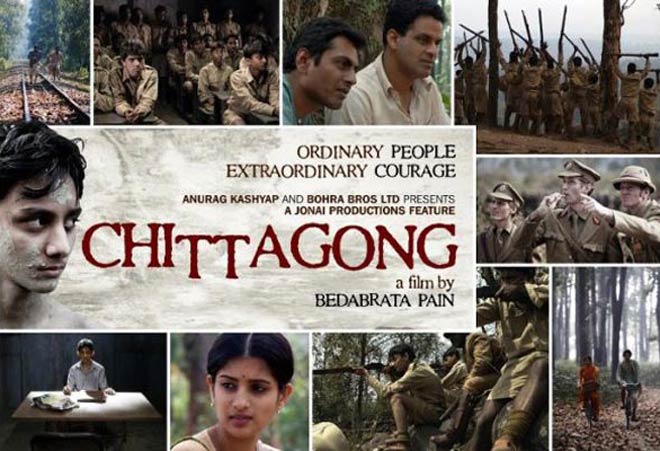 NASA Scientist turned Filmmaker Bedabrata Pain's first feature film called 'Chittagong' tells the forgotten story of Indian History. Its the story of liberating a tiny patch of Bengal through the clutches of British. It is through the young Jhunku Roy, 14 year old boy-soldier that we see the struggle and the uprising in the 1930s.Exceptional acting by Nawazuddin, Manoj Bajpayee and others only uplifts the already captivating storyline.
Pandemic is the best time to take some time out and watch these cinematic gem.
If you love thought provoking, meaningful, creative art movies then these are all a must watch for you.
Also Read: What To Watch On Prime Video Channel – Hayu