Vacationers on Spain's famed Ibiza island are being turned away from a beach after the discovery of high levels of fecal matter in the water.
The local city council closed the beach at Playa Es Pinet this week after water tests from the beach's cove found an amount of fecal matter that "exceeded" approved safety levels, according to the Sun.
"This decision has been taken as a temporary solution and the Department of the Environment is investigating the causes of the contamination," the Sant Josep City Council said in a press release, according to a translation provided in a local news outlet.
Ibiza is a famed European vacation hotspot that is often ranked alongside islands such as Italy's Capri and Greece's Mílos as ideal travel destinations.
SPAIN'S IBIZA, MALLORCA ISLANDS PASS LAW AIMED AT CURBING TOURISTS' BOOZE-FUELED DEBAUCHERY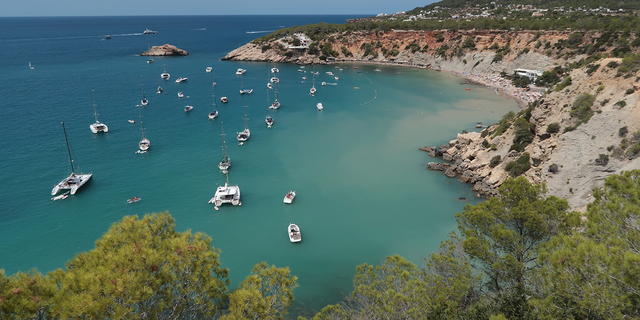 The contaminated waters pose risks of E. Coli and intestinal Enterococcus bacteria infection, the Sun reported, citing the local department of the environment. E. Coli can cause symptoms such as stomach cramping and diarrhea, while an enterococcus bacteria infection can cause fevers, headaches and nausea.
FLORIDA DOCTOR FALLS TO HIS DEATH DURING IBIZA VACATION WITH FIANCÉE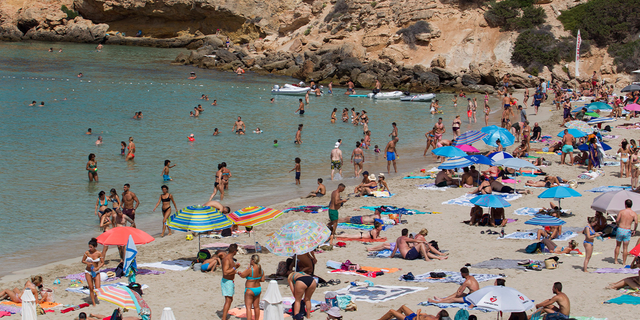 Red flags were positioned on the beach to keep vacationers away from the waters.
6 MEN ARRESTED FOR ALLEGED GANG RAPE OF TEEN TOURIST AT EUROPEAN VACATION HOTSPOT
"Within 48 hours the data of the second sample will be known, but for now the beach is closed to bathing," the local city council said. The water is tested on a weekly basis for potential contamination or health risks, the council added.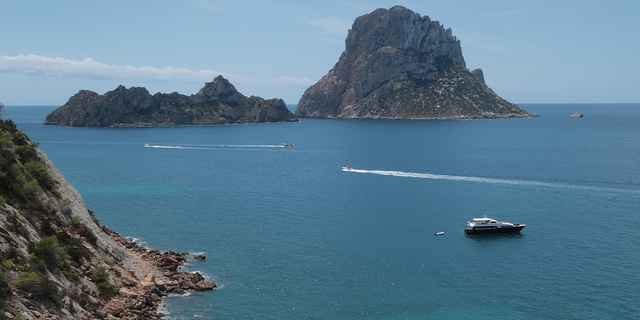 Earlier this summer, two Ibiza beaches, Cala Gracio in Sant Antoni and Cala Gracioneta, closed for a few days after officials found the water was also contaminated by human feces.
CLICK HERE TO GET THE FOX NEWS APP
The beach closure this week comes as Europeans flock to cool waters amid a heat wave that is hovering around record levels. Temperatures spiked to about 104 degrees on Tuesday in areas of Spain and France. Temperature forecasts for Ibiza this week show the island will hover in the high 80s.
(this story has not been edited by TSA Mag staff and is published from a syndicated feed.)