Just imagine if our beloved Disney characters were not there to cherish our moroseness in our childhood and undoubtedly until today? Imagine if Disney characters and songs never gave you inspiration? And imagine a world without a theme park to build upon your childhood fantasies? Sounds like a scary imagination!
All the credit for the absence of this scary imagination goes to Walter Elias Disney, a legend who was born on December 5, 1901, and ruled the world through his innovative animations and best-known motion pictures, and with this kept on inspiring generations and generations.
Today, TSA presents a heartfelt tribute to his Disney legacy by remembering 5 of his Disney characters who continue to live forever and ever.
1. Mickey Mouse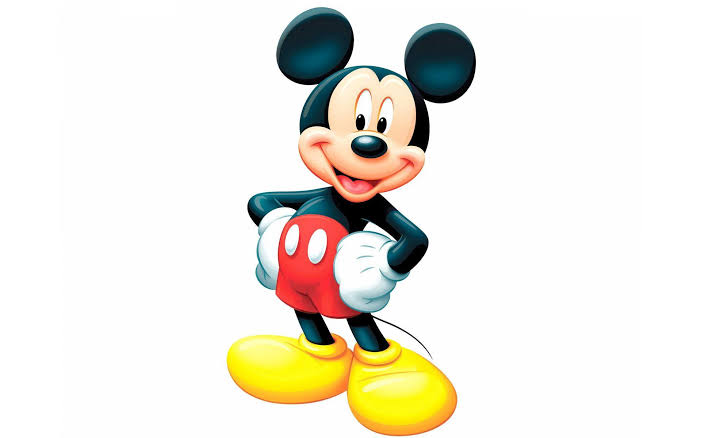 Yes, it all started with a mouse. There is perhaps no greater American cartoon character than Mickey Mouse. This mouse who walks on two legs than four, in his characteristic red shorts, yellow shoes, white gloves, and over-sized mouse ears has become an icon since times immemorial. Mickey was created by Disney in 1928 for the short film "Steamboat Willie." Mortimer Mouse was the original name of Mickey Mouse before Walt Disney's wife, Lillian convinced him to change it.
It would be no exaggeration to state that Mickey is the beginning of the long-lasting legacy of Disney. He is a truly optimistic, cheerful, gentle-hearted anthropomorphic character that gives everybody a positive vibe and that's why Mickey rules! You would be surprised to know that Walt Disney himself was the voice actor for Mickey's character from 1928 to 1947. This handsome mouse also has a girlfriend named Minnie Mouse who is another of his monumental characters.
2. Pinocchio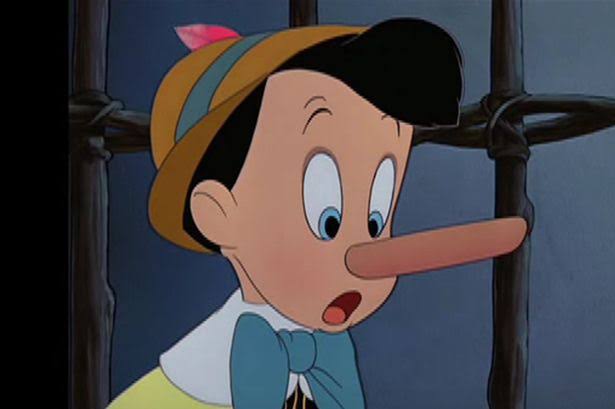 The legacy of Disney's Pinocchio is inescapable. I am sure you could at once name his most notable feature- yes, it's his nose. And in case you don't remember, when he lies, it grows. I am sure you must have checked your nose every time you lied in your childhood. Thanks to Disney magic! Provided how revered it is today, it's impossible to take in that it was a flop when it was first released as Disney's second animated flick in 1940, almost three-quarters of a century ago.
Based on the Italian book "The Adventures of Pinnochio", the film starts a puppet- brought to life by a fairy- who tries to earn his right to become a real boy, as he faces the challenges and dangers of a dark, hostile world of crooks, villains and, monsters. That puppet, without a doubt, is Pinocchio. In the end, we were all happy for Pinocchio with four-fingered hands and white gloves, whose daring decision to risk his life for his loved ones ultimately grants him his wish of becoming a real boy.
3. Donald Duck
Guys, this definitely does not need an introduction. Donald Duck, who usually wears a sailor shirt, cap, and a red or black bow tie but no trousers were originally created in 1934, partly as a mischievous counterpart to Mickey because Mickey Mouse had become too "nice". Donald Duck first appeared in the Walt Disney cartoon 'The Wise Little Hen' and has grown 86 years to become a cult classic possessing all the imaginable human-like qualities, both vice and nice. He may be summed up as a 'problem child' in Mickey's family.
Donald's voice again is one of the most iconic and identifiable voices in all of animation. As imperfect people who live our lives losing our tempers, stomping our feet when we don't find a solution, it is comforting to see Donald Duck because he needs grace as much as we do. Walt even referred to Donald as "Gable of our Stable." Such was his popularity. Along with getting his start in the 'Hollywood Walk of Fame' with Mickey, he as a rare honour is a mascot for a college athletic program namely, the Oregon Ducks.
4. Tinker Bell
Is there anything more 'Disney' than Pixie Dust? This tiny, little fairy clad in green had an evergreen place as soon as it was on the stage for Disney's 1954 animated movie "Peter Pan." As a sidekick of the title character she regularly joins him on his exploits throughout the magical Isle of Neverland. She is one of the most iconic characters known for flying toward the screen with a thin wand in her hand, waving it and causing fairy dust to fly out to the screen. But do not try to tempt her.
Despite her cute appearance, Tinker Bell is very sassy, feisty, stubborn, and hot-tempered. However, at her core, she is devoted and loyal to those she loves. That's what makes her nature more human-like. Tink, as she is often known has become a flawless edition into this world. This sassy, temperamental, and powerful creature who could improve any situation with her "Pixie dust" will hopefully not go away anytime soon. She has become in many ways an important figurehead in the World of Disney, as well as a corporate logo.
5. Snow White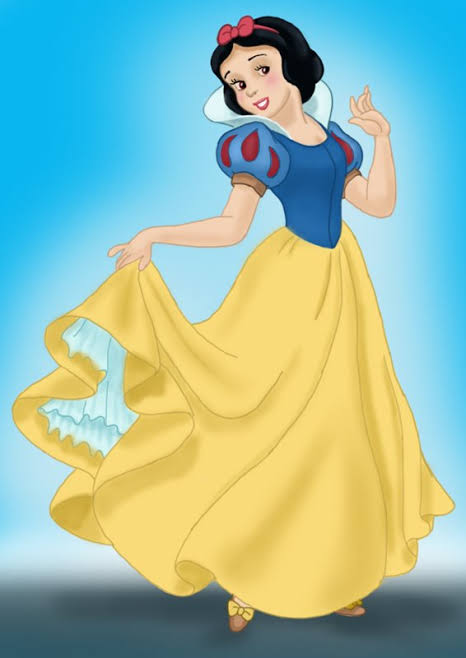 One of our favourite Disney Princess, perhaps the most loved one. Who would not dote on this rosy Princess with misty eyes, who was called out by the magic Mirror every time the witch asked "Mirror, Mirror on the wall,…" (We bet you know the next line! We have grown up knowing her as "the fairest of them all" because of her rosy life-like complexion. It would be unfair to not revisit Magic Mirror's description of Snow White in detail to the evil queen, "She is fairer than thee: Lips red as the rose, hair black as ebony, skin white as snow." So nostalgic! "Snow White and the Seven Dwarves" was the first-ever film from Disney studio. And since then, she has grown a classic.
Walt Disney was extra cautious about the release of the flick which could determine Disney's fate. It is reported that to share his vision of the film with the animators, Walt Disney acted out all the roles as he told them the story. However, convinced that the film would fail, critics named it "Walt Disney's Folly." No doubt, the results talk about his success. Snow White became the only Disney Princess to have her own star on the 'Hollywood Walk of Fame.'
The list may go on and on. Now, go and celebrate the wonder man Walt Disney's birthday by re-watching your favourite Disney cartoon and re-live the magical childhood memories. Also, tell us about your favourite Disney characters in the comment section.
Also read: 10 Best Turkish Dramas you must watch
For more, like us on Facebook or follow us on Twitter, Instagram  and Telegram