COVID has changed the basic functioning of everybody's life and work from home has emerged as a new normal for a lot of people, but it can be monotonous. Though work from home has become a trend but, you and your family are longing for a change in boring ambience, so it's a time for a staycation and calls for in-budget stay too.
Hither we'll be having 11 perfect places for a staycation where you can work from home and enjoy a beautiful stay too, but do make the booking in advance. If you're planning a trip, do check this out :
1. Zostel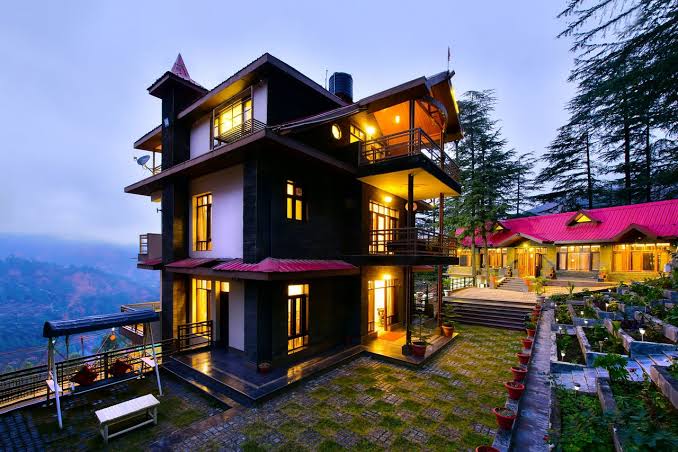 Covering over 30 destinations across the country. Available at profoundly discounted prices which can substitute as your home away from home, implemented with a safe space for you to work, relax, and live comfortably. Everyday meals at affordable charges so you can easily get away with cooking and cleaning.
2. Adivaha – A Luxury Resort In Dharamsala
A luxury resort is an outstanding getaway from the hustle and bustle of the city. You can also work remotely from the resort and relax away from the chaos.
3. The Bungalows Lighthouse, Goa
Maintain four-room per villa, a swimming pool and a view of the magnificent sea. Absolute for a family or with friends. It has a separate lounge on the first floor and a common meeting room on the ground floor The Bungalow's dining space is capacious and a well-equipped kitchenette with a common television.
4. Elgin Hall, Dalhousie 
It is British homestay built-in 1857. It has an elegant library and room far apart. You can practice social distancing easily. The minute intricacies and the dishes served clubbed together has resulted in this classy and full of warmth venue in Dalhousie.
5. Echor – Narkanda Cottages, Matiana
Charming cottages offer you the tranquillity and serenity. It's a gorgeous garden area supplemented by the views of the Himalayas. Beautiful cottages around the corner, with mountain views from the room. Facilities are good and will give well-spent days in the hills.
6. Taj Theog, Shimla
This property has 99 rooms that allow you the best view of nature. Nature lover can still enjoy the scenery and ambience. Opened from 21 August onwards, all set to embrace you. Taj will not fail to entertain and marvellous 270-degree views of valleys and mountains, awesome food, excellent service will fascinate you.
7. Fort Nalagarh, Nalagarh
Excellent for working outside in the garden or enjoy the old-school rooms. Built-in 15th century this fort is in the lap of the Shivalik range and the Sirsa river.
8. Taragarh Palace, Palampur
This palace is surrounded by tea estates and a pinewood forest, one can enjoy horse-ride on the property. People can easily find a spot to sit and work outdoors.
9. Jim's Jungle Retreat, Corbett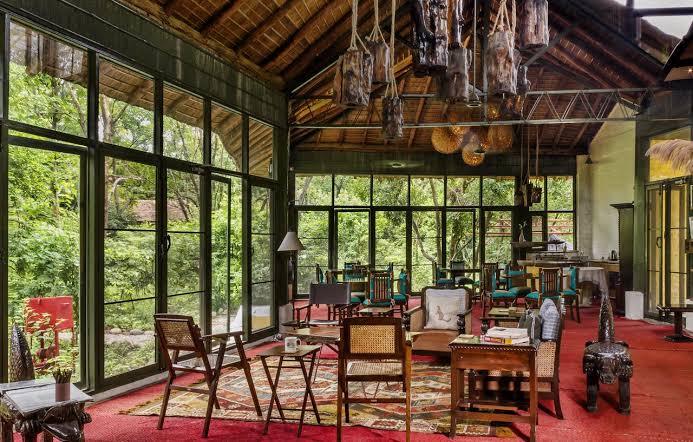 Nestled within the Himalayan foothills and the Shivaliks. You'll experience blank by nature surrounding you. You'll find yourself grasping at peace in this impressive resort and it will help you better to concentrate at your work from home, far from home.
10. The Birdcage, Mukteshwar, Nainital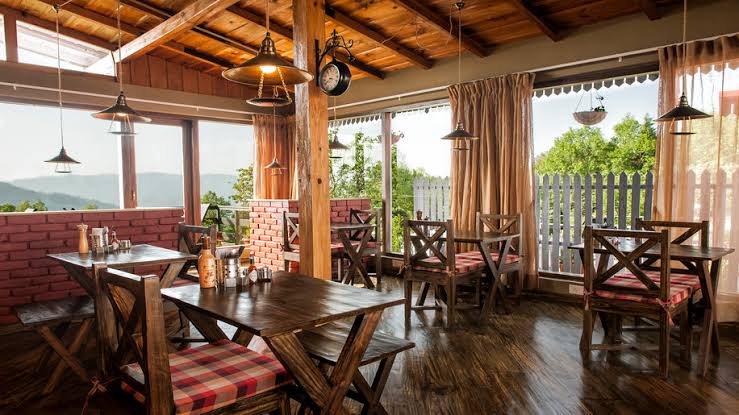 Tucked away into the beautiful hillside, this elegant inn has simply 7 rooms, every outlined to fulfilment and solace. From dismissing the city dweller's quivering you'll be discovering a join with the mountains.
11. The Kumaon, Gadholi
A retreat in the mountains with a beautiful view and will provide you with the perfect weekend holiday. It will grant visitors a secret mountain retreat situated in the heart of nature.
Note– Do pack your bags and don't forget to pack covid essentials. Practice social distancing to stay safe when you travel. Keep washing hands till the time things get back to normal.
For more such interesting lists explore our Listicles Section
For more, like us on Facebook or follow us on Twitter, Instagram  and Telegram