The Apple Watch App Store is a major reason why the Apple Watch 7 and Apple Watch SE are among the greatest smartwatches available.
The App Store is filled with helpful, fun, health-promoting, and productivity-boosting applications that you can use on any of the top Apple Watch models, whether you're browsing from your iPhone or wrist. Let's have a look at some of the best apps for the apple watch. 
However, with thousands of applications to select from, we filtered down the top Apple Watch apps by considering user ratings, our personal experiences, and features. Some applications simply make more sense on your wrist than others. Many of the top Apple Watch applications are also completely free.
A list of the 10 best apps for the apple watch is given below:
1. Water Reminder
Water Reminder is the one Apple Watch software that everyone should use, which is why it is the finest Apple Watch app overall.
Even with the greatest water bottle, staying hydrated is difficult when you have a hectic schedule, so this app will alert you if you've gone too long without water.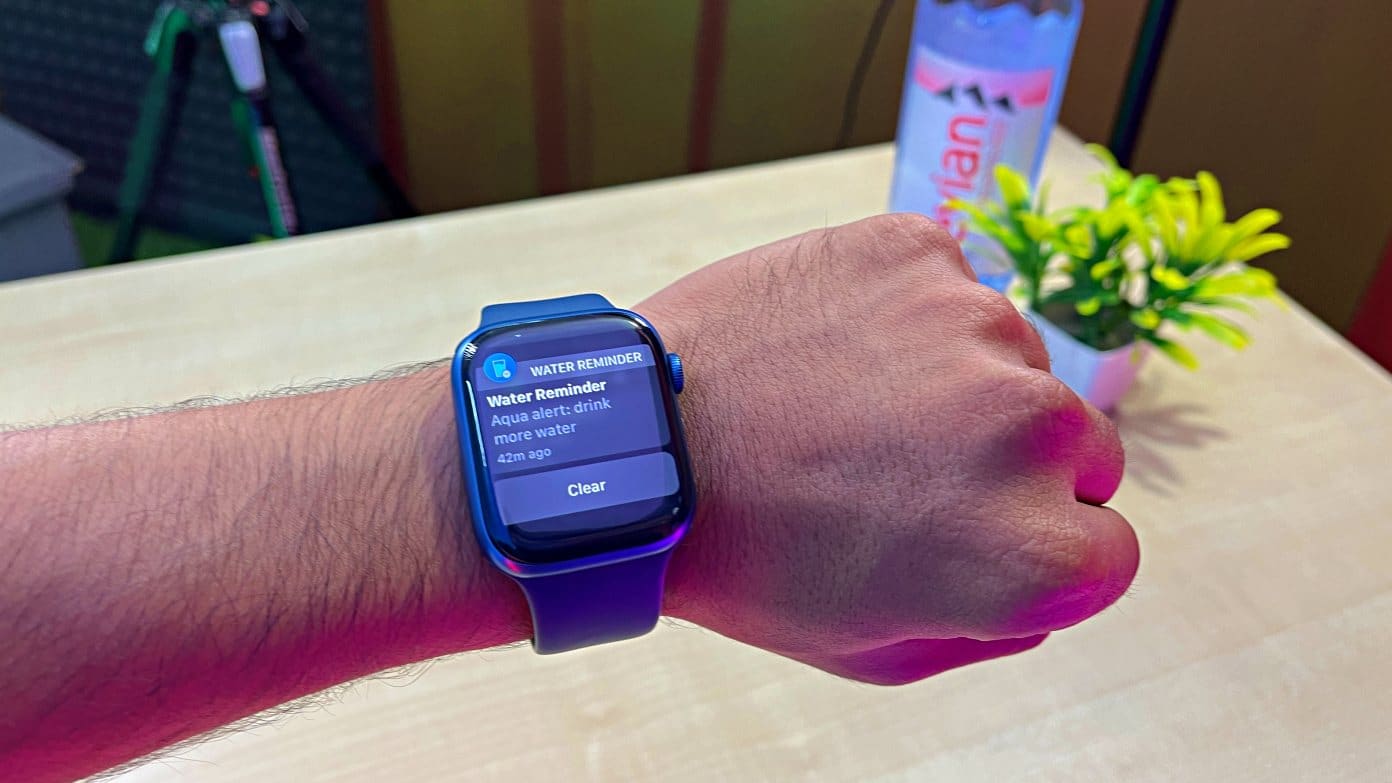 How does it know this? You track the amount of liquid you consume on your wrist as you drink water or other beverages throughout the day. First, you must install Water Reminder on your iPhone or Apple Watch.
After that, you'll be requested to customize your options. The software allows you to sync your age, weight, and height with Apple Health or manually enter that information.
2. MapMyRun
Under Armour's fitness-tracking software is one of the greatest iPhone workout applications, and it's also one of the best Apple Watch apps. If you've ever used MapMyRun to track your mileage, using the watch app to train is a no-brainer.
MapMyRun tracks a range of exercises, including outdoor and treadmill, runs, walks, and bike rides, using the watch's built-in GPS and heart rate monitor.
Throughout each workout, the app displays your distance, time, speed, and heart rate. MapMyRun may be linked to Under Armour's MyFitnessPal app for a complete picture of your health and exercise. This is important if you're aiming to lose weight or fulfill a training objective.
3. Nike Run Club 
Nike and Apple have a long history together: the two firms collaborated on a Nike+ edition of the Apple Watch, which features a specially designed Nike sports watch band and a watch face that highlights the company's Nike Run Club watch app.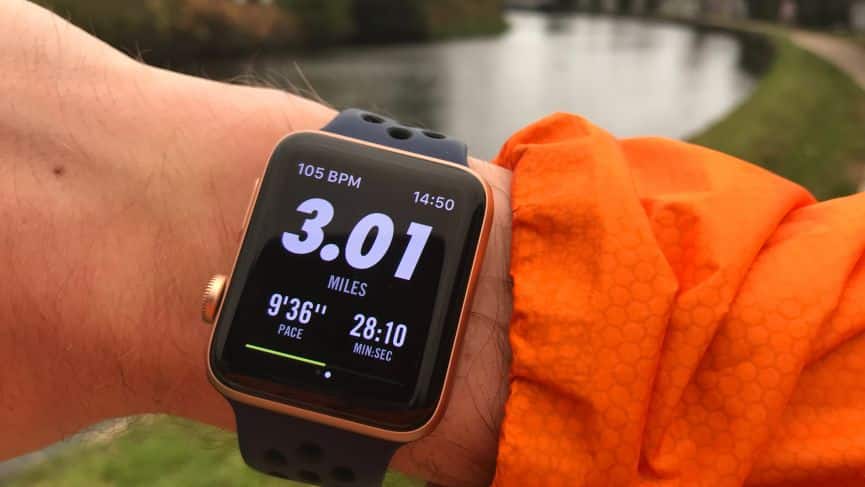 But you don't have to buy the Nike model to use the Nike Run Club app, which is one of the greatest Apple Watch running applications.
The free software, which is also one of the finest running applications, tracks mileage, pace, splits, heart rate, and other metrics.
It also provides free audio-guided runs, personalized coaching programs to help you reach your objectives, and a social component where friends can cheer you on.
4. Strava Watch
Runners and bikers who use Strava will like the Apple Watch app. Because of the Apple Watch's built-in GPS, you don't need to carry your phone with you to register miles. You can stream music and make phone calls while hiking with a cellular version of the Apple Watch.
The Strava watch app is quite straightforward: it tracks runs, bike rides, and swims and displays statistics such as heart rate, mileage, and pace.
The Strava iPhone app is more feature-rich, but you can monitor a run or a cycle on the Apple Watch's native Workout app and then transfer that data to Strava using a different iOS app, HealthFit ($2.99).
5. ViewRanger
ViewRanger is one of the top Apple Watch applications for outdoor sports fans. If you've chosen an Apple Watch over one of the top Garmin watches or GPS watches, you may utilize ViewRanger to increase how effectively your wearable understands its surroundings.
ViewRanger can deliver outdoor routes (and associated offline maps) from your iPhone to your Apple Watch. Turn-by-turn directions, images of landmarks, and route details are all available on your wrist, along with your GPS position.
Your hiking, biking, and trail running activities will also be synced with Apple Health and added to your Activity rings.
6. GoPoop
Physical wellness is more than just exercise. Another type of movement… is an excellent sign of what's going on with your body. Though it may sound disgusting, keeping track of your bowel movements may help you determine if you're on track with your exercise, nutrition, and other habits.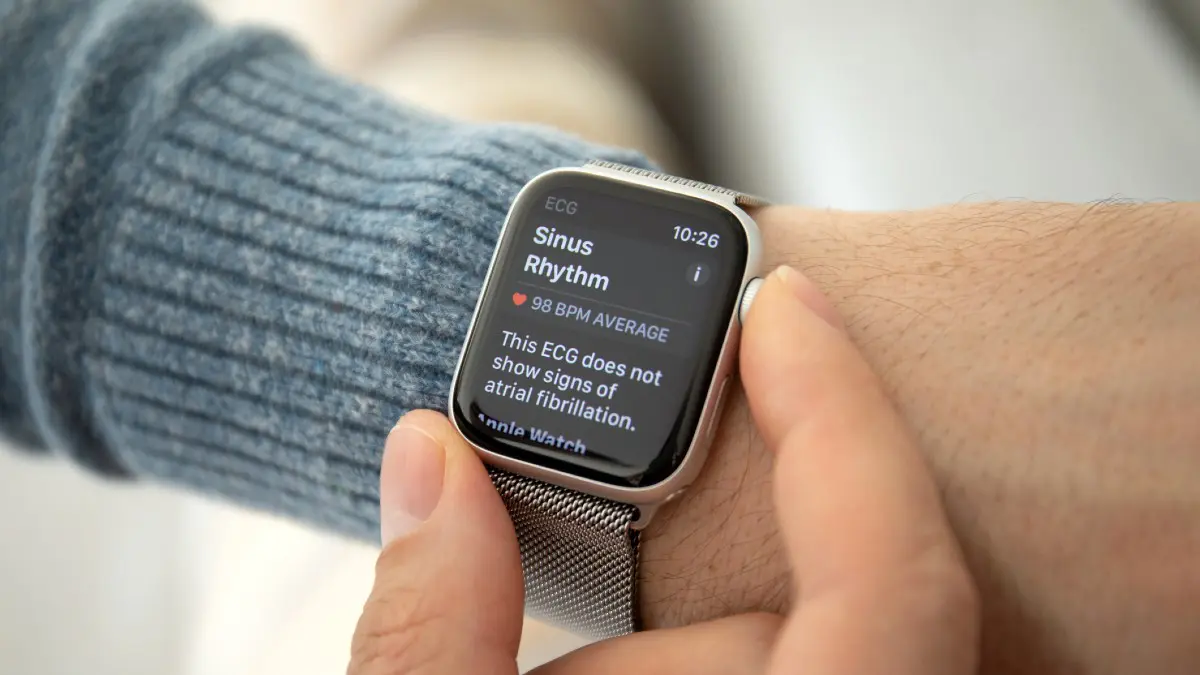 GoPoop will keep track of the last time you went using the data acquired by your observations, as well as give practical suggestions based on your recordings.
The app adheres to the Bristol Stool Scale, a widely used research technique for assessing the efficacy of therapies for gut and bowel diseases.
7. Headspace
Headspace, a famous meditation app, places guided breathing and meditation sessions on the wrist. This is one of the greatest Apple Watch applications for detoxing if you're attempting to reduce your phone usage.
You may select from 1-minute mini-sessions or complete 10-minute sessions to start your day or take a break from the daily grind.
Headspace provides a selected selection of free sessions; a paid subscription ($12 per month or $70 per year) unlocks hundreds of sessions, including SOS sessions for anxiety relief during stressful situations.
8. Calm
Calm, like Headspace, is a diverse guided meditation software aiming to give something for both beginners and seasoned meditation practitioners, with sessions spanning from 3 to 25 minutes.
These sessions include a wide range of themes, such as reducing anxiety and stress, increasing attention and self-esteem, and assisting you in getting into the ideal attitude for a good night's sleep.
As is typical of the greatest Apple Watch apps, free-tier users have restricted options. Premium memberships to Calm begin at $14.99 a month and include access to Daily Calm meditations, sleep aids, masterclasses, and unique music files and meditations. Calm is also available free of charge to Kaiser Permanente's 12.4 million members.
9. Apple Music
It's no surprise that Apple provides the greatest Apple Watch music app. Apple Music is one of the few streaming music services without a free tier, but for a monthly fee, you can listen to all of your favorite tracks on the Apple Watch.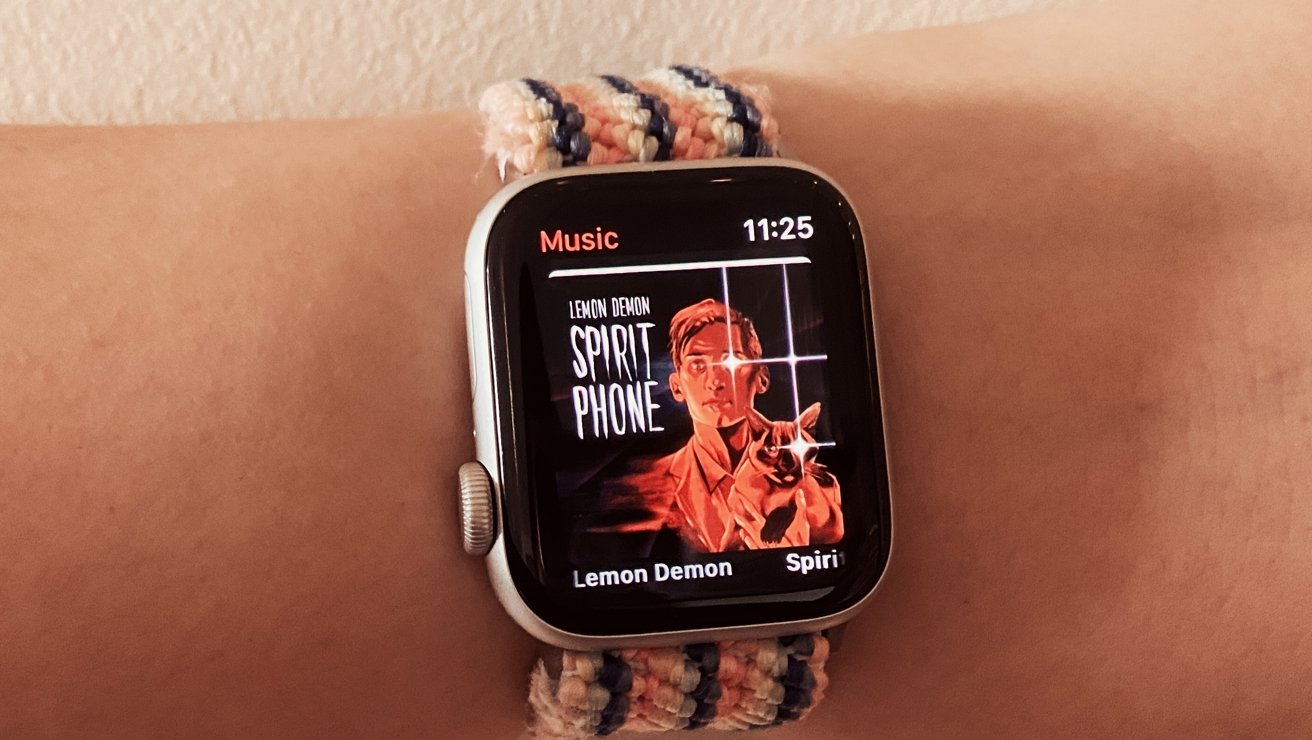 With an LTE watch and a separate data subscription, you can listen to music even when your phone is not nearby.
You can also download Apple Music playlists to the watch for offline listening without an LTE plan, which is great if you want to exercise without the distraction of your iPhone. Simply connect some Bluetooth earphones to the watch and you're ready to go.
10. Spotify
Spotify, one of the top iPhone music applications, offers an Apple Watch app where you can download songs for offline playing provided you have a premium Spotify subscription.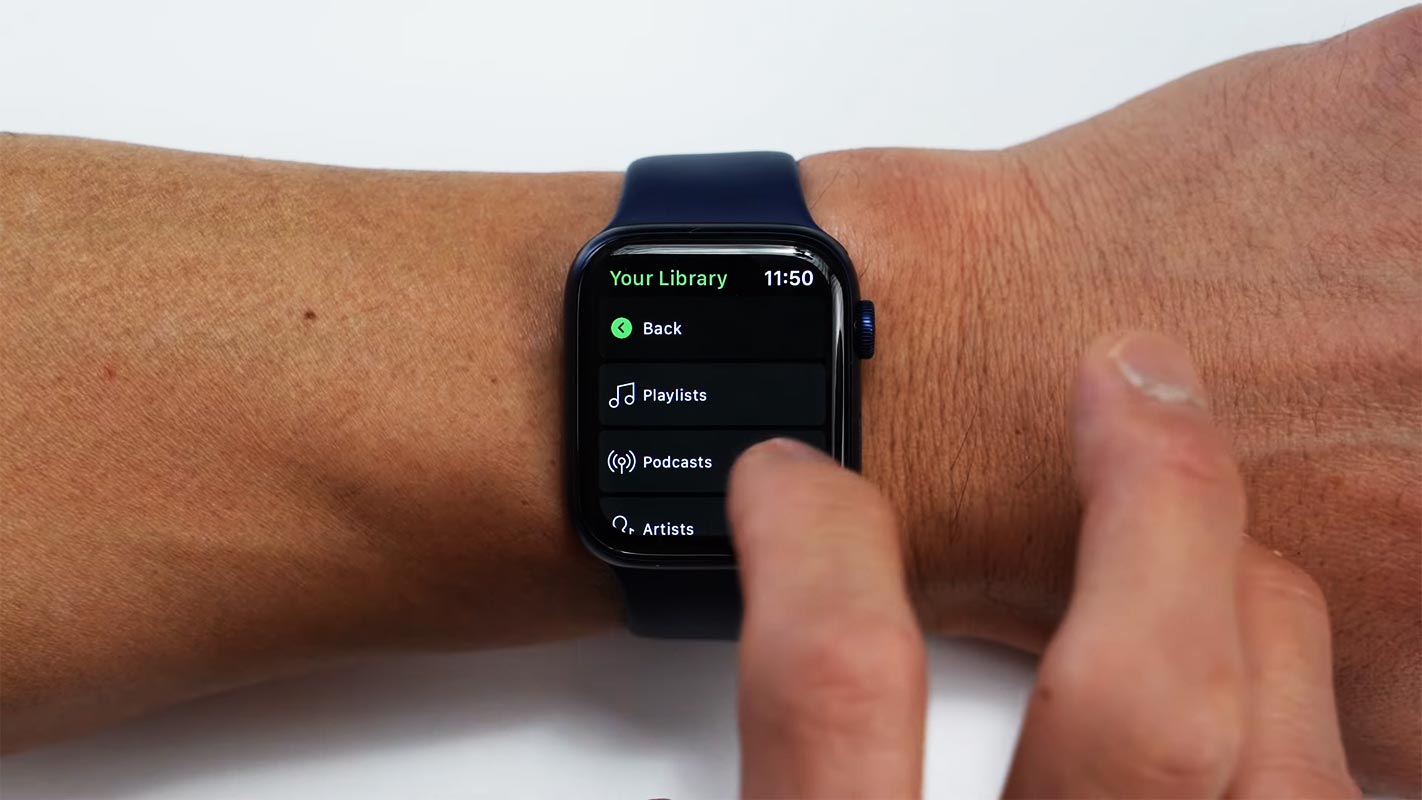 Even if you're using Spotify's free service, you can control Spotify playlists from your watch and listen with Bluetooth headphones. If you're at home, you can also manage Spotify via the finest smart speakers on your WiFi network.
Check out our articles on how to save Spotify playlists to your Apple Watch and how to obtain a Spotify student discount to save money on this music streaming service.
CONCLUSION
We compiled this list of the best apps for  Apple Watch after hours of testing hundreds of various programs from the wearable App Store.
We not only read user evaluations, but we also tested the applications to ensure they live up to their claims and operate effectively from our wrist. Many of the applications are ones we use every day.
Also Read: How To Use Split Screen On Your Chromebook