Mansions are a great place to stay with all the modern facilities. There are many mansions in the world owned by various rich people. These large palace-like houses have all the facilities one can wish for. Some main attractions of mansions are their lavish rooms, beautiful gardens, expensive furniture etc which represent a luxurious lifestyle. Nigeria is a country in Africa which has the second-largest film industry in the world.
Apart from this, it is also known for its fashion, technology, mansions and creativity. Let's take a look at some of the most luxurious mansions in Nigeria. 
A list of the top 10 Most Luxurious Mansions in Nigeria is given below:
1. Aliko Dangote's Mansion
Dangote is one of the richest men in Africa. He is the owner of Dangote Group and has an income of 10.5 billion dollars when compared to other rich people in Africa. Though Dangote is very rich he does not love luxurious lifestyles too much.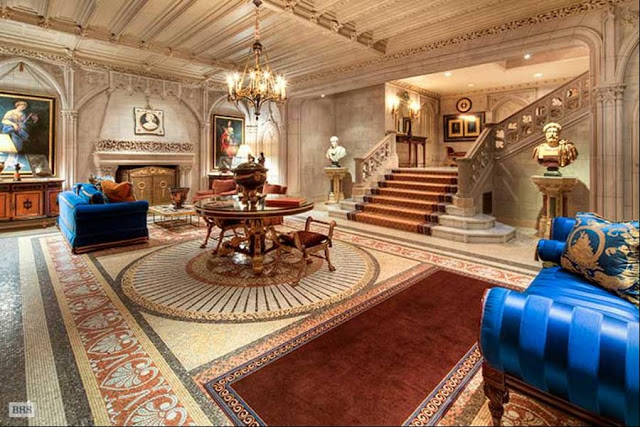 He lives a normal life and does not show off like others who spend money lavishly on various things. The mansion he stays in is worth 5 billion Naira and is situated in Federal Capital Territory.
2. Paul and Peter Okoye (P-Square's) Squareville
This mansion was built by 3 brothers called the P- Square. They earned a lot of money by making music and when they became very popular they decided to build a large mansion.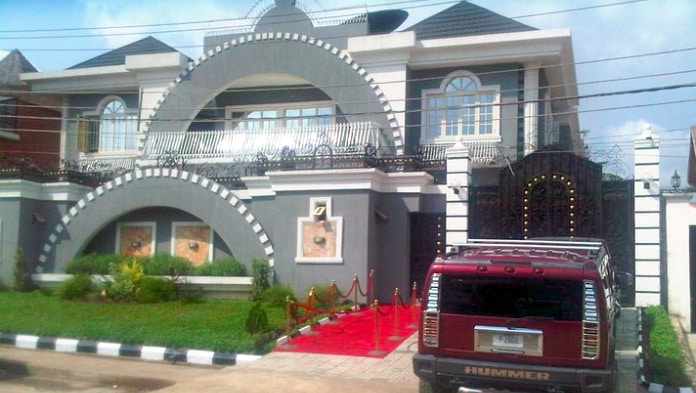 This building has a swimming pool, six living rooms, ten master bedrooms and an underground basement. It is situated on Lola Holloway Street. This mansion is worth 1.5 billion dollars. Later this house was sold out due to problems between the brothers.
3. Folorunsho Alakija's Mansion
Folorunsho Alakija is one of the richest women in Nigeria and also a famous business magnate. Her income is over 1.1 billion dollars more than any other businesswoman in Nigeria.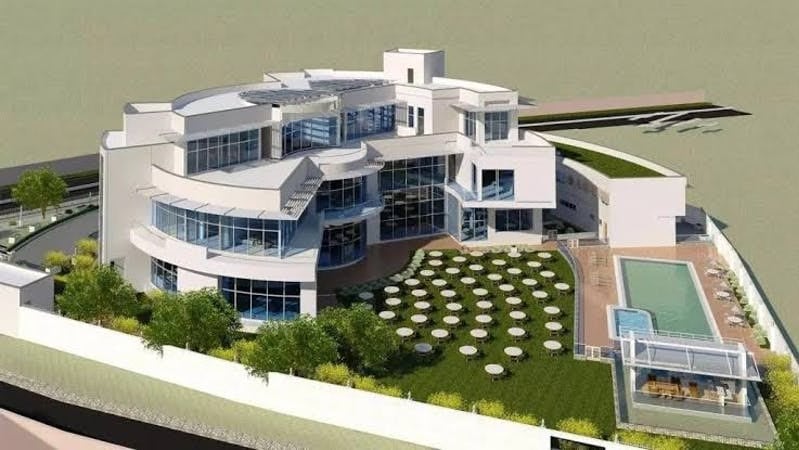 She owns one of the most expensive mansions in Nigeria worth $ 700 million. It was designed by Julius Berger. This house is situated in Ikoyi, Lagos. Some people say that this mansion was constructed in a way that bullets cannot penetrate its walls.
4. Senator Bola Ahmed Tinubu
It is rumoured that Senator Bola Ahmed has many expensive properties in Lagos. He was a famous politician who was at first appointed as the governor and then a senator. He was a rich man and earned a lot of money from politics which he later used to build a large mansion.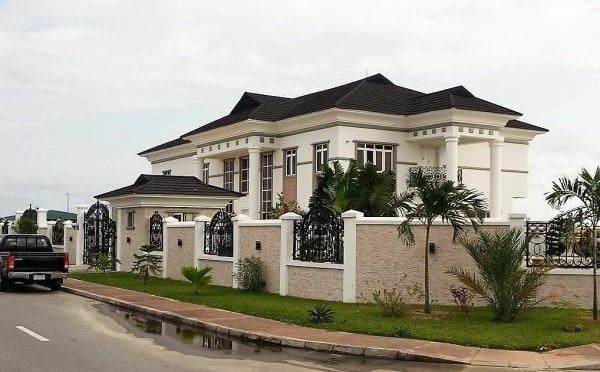 Senator Bola Ahmed is a 65-year-old man who resides at 26 Bourdillon Road. His building or house is referred to as an N1 billion mansion according to some surveys. 
5. Orji Uzor Kalu's 400-Room Mansion
Orji Uzor Kalu was a former Governor. He was a famous business magnate before he entered politics. Orji Uzor was very interested in sectors like oil, gas and aviation. His mansion was named after his beloved daughter Camp Neya. It was built in 1998 and is situated in Igbere.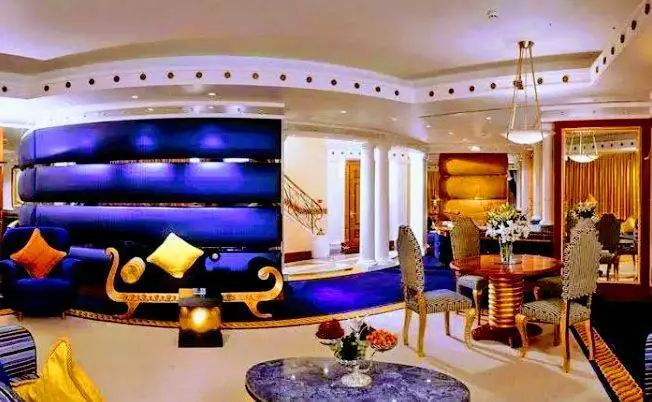 This house consists of a swimming pool, a church and a mosque, a football pitch, 400 rooms, a police station and a clinic which is more than for any common person.
6. Mike Adenuga's House
Mike Adenuga is the second richest man in Nigeria. His income is about 9.4 billion dollars. Most people say that he might overtake Dangote in the coming years because his net worth is increasing day by day.
Though there was an economic crisis in Nigeria it did not affect Mike. His house is situated on Banana Island, Lagos. This mansion costs more than 8 billion naira which a common man can never imagine.
7. Senator Dino Melaye's Mansion
This mansion has Roman-style columns, leafy trees and chandeliers which resemble a palace. Dino Melaye was a famous senator who earned a lot from politics.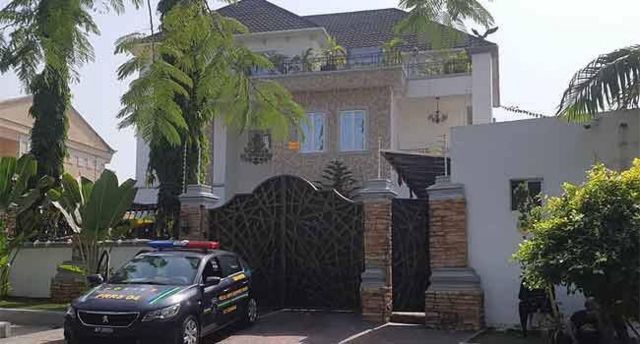 This house is situated at 11 Sangha Street in Maitama. It is also famous for its features and luxurious facilities which most of the mansions have.
8. E-Money's Mansion
E-Money is a popular businessman and oil magnate. His mansion costs about 250 million nairas. Another interesting fact about this house is that it is painted with a gold colour in order to give the appearance that it is entirely made of pure gold.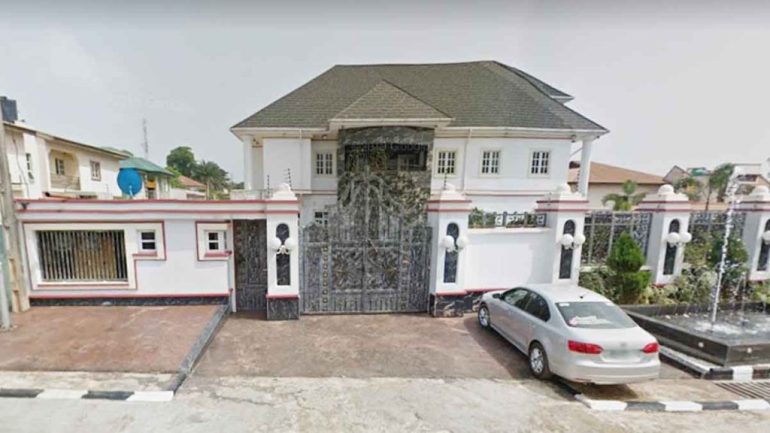 Apart from this, the mansion has a swimming pool, dining and living room and well-furnished rooms that resemble a palace or a luxurious resort.
9. Senator Lee Maeba
Senator Lee Maeba built a mansion in 2008. This cost around 1 billion nairas at that time. This house has 50 bulletproof doors, 6 rooms and a large swimming pool.
It is rumoured that the senator spent over 17 thousand pounds just to design its kitchen. Apart from this after the construction of this house, many famous professional chefs from abroad were appointed in the kitchen to prepare different varieties of food.
10. Linda Ikeji's House
Linda Ikeji is one of the richest bloggers in Africa. This two-storey mansion was purchased by Linda in 2015. She had to spend about 500 million nairas and she shared this news through her Instagram page.
This mansion is situated on Banana Island. It has a media room, a cinema hall, six bedrooms and two living rooms when compared to other luxurious houses.
These are some of the most luxurious mansions in Nigeria. When we hear about Nigeria we may think that it is a poor country but it has some of the most luxurious mansions in the world.
There are many business magnates in Nigeria who are very rich and some of them are Folorunsho Alakija, Mike Adenuga, Aliko Dangote and Orji Uzor Kalu. Their mansions are like a paradise and have fitness centres, swimming pools, and theatres to entertain themselves.