The 2003 animated adventure movie 'Finding Nemo' was produced by Pixar Animation Studios and released by Walt Disney Pictures. Andrew Stanton directed it, and the screenplay was written by Andrew Stanton, Bob Peterson, and David Reynolds.
The movie not only won the Academy Award for Best Animated Film but also went on to become the highest-grossing animated film at the time of its release. It is one of the best-selling DVD titles of all time.
The story revolves around the simple plot of the complicated relationship of parents with their growing-up children and how it is hard for them to let go of their children so soon.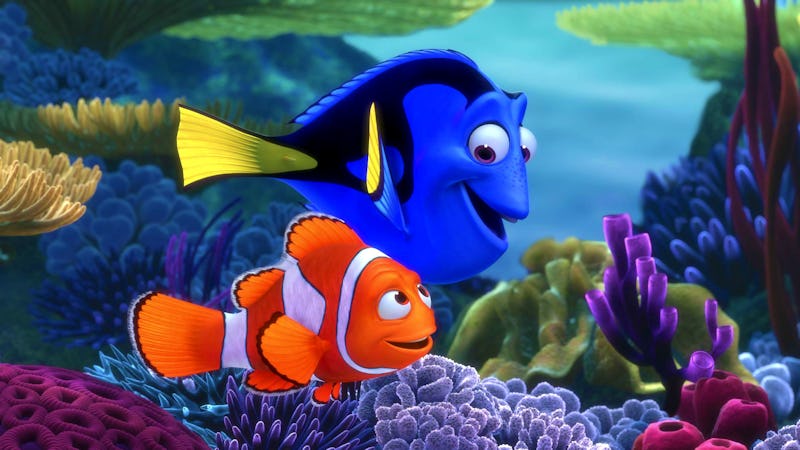 The story of an overprotective clownfish named Marlin, who takes on an adventurous journey with a regal blue tang named Dory to search for his missing son Nemo, has a lot to teach children and parents alike.
It is always a rather complex dynamic when the children are growing up and eager to go into the world on their own while the parents are too scared to leave them alone. It often becomes very tough for either to handle.
Finding Nemo takes up this complicated relationship, and adds fun, adventure, humor, some life lessons, and a lot of quote-worthy lines.
Here's us remembering this gem of a piece through some of its lines that hit home:

1. "Just Keep Swimming." – Dory
This shall never age. It doesn't really matter what situation you are in, this quote will always motivate you not to give up so soon. It's simple and yet so motivating, all the time. 
2. "It's Because I Like You I Don't Want To Be With You. It's A Complicated Emotion." – Marlin
Haven't we had enough of the 'it's not you, it's me' thing? Well, here's an alternative. Marlin gives us the perfect line.
3. "I'd Say It's Half-Full." – Dory
Dory undoubtedly is one of the most optimistic characters in the history of Disney, and this line puts a stamp on it. I guess we all need a little bit of Dory in our lives.
4. "Fish Are Friends. Not Food." – Bruce
This is one of the reasons why we say animated movies are for EVERYBODY.
It gives us the margin to not judge people by what they appear; I mean, who would expect someone as menacing as Bruce to be a real softie?
5. "Fish Aren't Made To Be In A Box, Kid…" – Gill
If this doesn't hit home, I don't know what will. It's high time we took the advice of battle-scarred angelfish and break free from the boxes that try to contain us.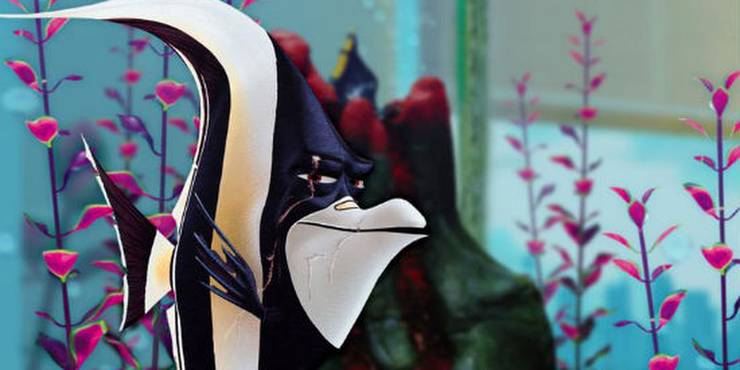 6. "We Are Swimming In Our Own–" – Gurgle
This does walk the line between G and PG, but it captures the emotion too well. We've all done no good to the waters lately, and Gurgle puts this emotion forward in the best possible way.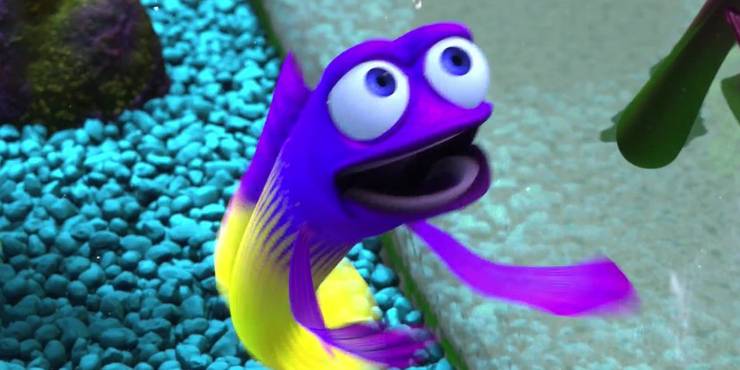 7. "P. Sherman, 42 Wallaby Way, Sydney." – Dory
If this isn't the '221 B Baker Street' of the Disney world, then there will be none. We're all sure, so many people went around searching for this address out of curiosity.
8. "Well then, how are we gonna do that unless we give it a shot and hope for the best?"
Thanks for coming to the Ted Talk of Dory!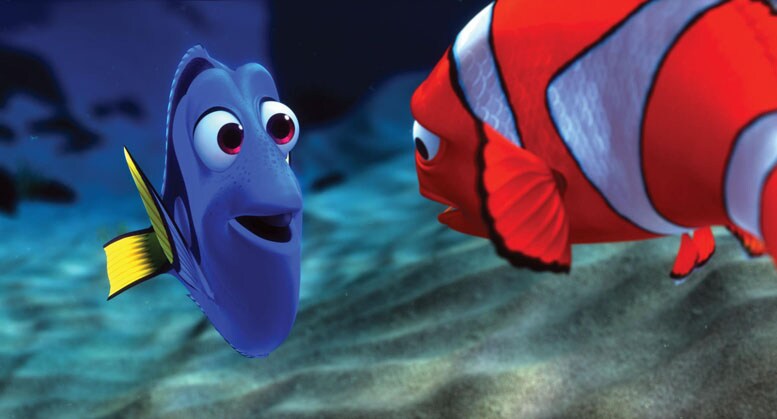 9. "On My Honor, Or May I Be Chopped Up And Made Into Soup." – Bruce
We wouldn't expect dark humor in an animated film, but there it is a surprise! While it'd go over children's heads, the parents will surely find the humor in it.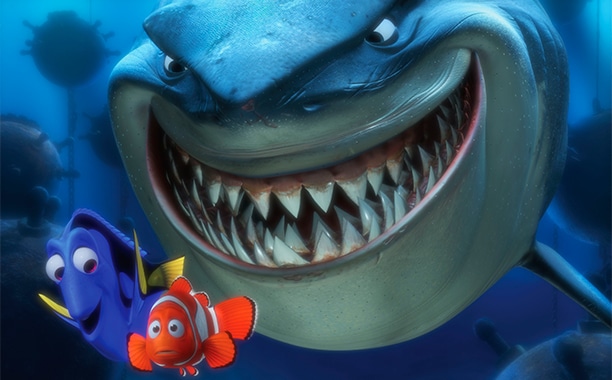 10. "I Promise, I Will Never Let Anything Happen To You…Nemo." – Marlin
What better way to sum up this strained relationship than putting in some emotions?
Marlin is shown to be a tough guy but it's beautiful to see how it attempts at showing that tough guys do show emotions and it's totally normal.
11. "Well, you can't never let anything happen to him. Then nothing would ever happen to him." – Dory
Some of Dory's quotes hit deeper than the oceans, and this one is surely among those.
12. "Bye, Son…" – Marlin
After all the complications, what more does a parent want at the end of the day than seeing their children go out and be brave in the world?
This broken dialogue beautifully sums up the emotions of concern, love, fear, and the act of letting your loved ones be.
Also Read: 'Shiddat' Movie Review: A Typical 90s Romance With A Tint Of Modern Times