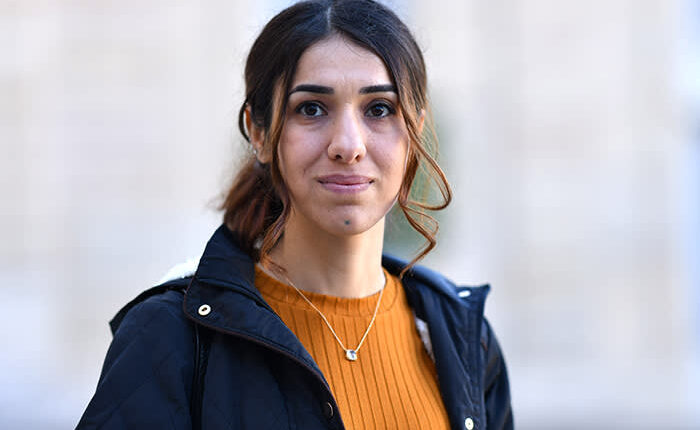 15th August: Life Changing Day for Nobel Peace Prize winner, Nadia Murad
"It may be unfair, but what happens in a few days, sometimes even a single day, can change the course of a whole lifetime…" -Khaled Hosseini
Some moments in your life turn your life upside down in such a way that it would never be the same. Such a moment happened in Nadia's life when she was 21. Nadia was an ordinary citizen of Iraq. She lived her life with content and dreamed of becoming a teacher or opening a beauty salon. Her dreams shattered in an instant, on 15 August 2014. This date was the one that altered her life paths. Her dreams and life were broken into a million pieces.
On 15 August, ISIS entered her hometown and attacked the people of her (Yazidi) community. ISIS massacred the people of her village, executing men who refused to convert to Islam and women too old to become sex slaves. Six of Nadia's brothers were killed, and soon after, her mother was dead as well. ISIS captured over 6000 girls of her community.
All the captured girls were traded as sex slaves. Nadia, just like many others, was held captive by several militants and repeatedly raped and beaten. Finally, she managed a narrow escape when her captor forgot to lock the house. She managed to get through Mosul's streets, finding shelter in the home of a Sunni Muslim family whose eldest son risked his life to smuggle her to safety.
She has now become a human rights activist, with a book named – "The Last Girl: My Story of Captivity, and My Fight Against the Islamic State," published on 7 November 2017. Nadia is also the founder of Nadia's Initiative, an organization dedicated to "helping women and children victimized by genocide, mass atrocities, and human trafficking to heal and rebuild their lives and communities." 
While escaping, Nadia had no plans of becoming an activist, but it just happened, she said in an interview. She further added that while being in captivity, she saw ISIS being broadcasted on TV and realized that the world is watching all of this and still doing nothing. Then and there she knew that nobody is going to come to save her. So, while escaping, the only thing on her mind was to survive.
Now that she is free, she has made her life's mission to make people know what happens in war and how women suffer the most in them. To clarify how women suffer most, she stated that men get killed, but women have to endure the aftermath of it. She is actively fighting against genocide and sex crime during wars.
No one should get through what she had, but unfortunately, there are many, and we know it all. But when it comes to putting out help, we always back off. Why is it so that humankind cannot empathize with their fellow beings? The question itself feels like a black spot on humanity. Nevertheless, many people are working towards making this place better, and Nadia Murad is one of them.
For her efforts to "end the use of sexual violence as a weapon of war and armed conflict," she received the Nobel peace prize in 2018 and became the first-ever Iraqi to receive one. 
Today marks the completion of six years when Islamic State captured Nadia. This drastic day was her life's turning point, and she made sure to use that turn for the betterment of the land she lives on. Tragically, there are still many women who become victims of wars. It is unfortunate that even after so many years of civilization, we have not understood a simple thing: every life matters—no matter from which country, gender, community, or colour one belongs to. 
Here at TSA, we are doing our part to put out the words of humanity in the hope that after listening to such stories, we all will learn to end the different sorts of brutalities and also learn to help each other, especially the ones in distress.
[zombify_post]