At least 20 people are dead, including two children, after a bus plunges off an overpass near Venice, Italy, on Tuesday evening, authorities said.
Venice Mayor Luigi Brugnaro told Italian state TV channel Rai News24 that there were "at least 20 dead" after a bus veered off the road and fell a few meters close to railway lines in Mestre, a suburb of Venice. Following the crash near railway tracks, the bus caught on fire.
"There are at least 20 dead, but some people are still trapped in the wreckage," Brugnaro said.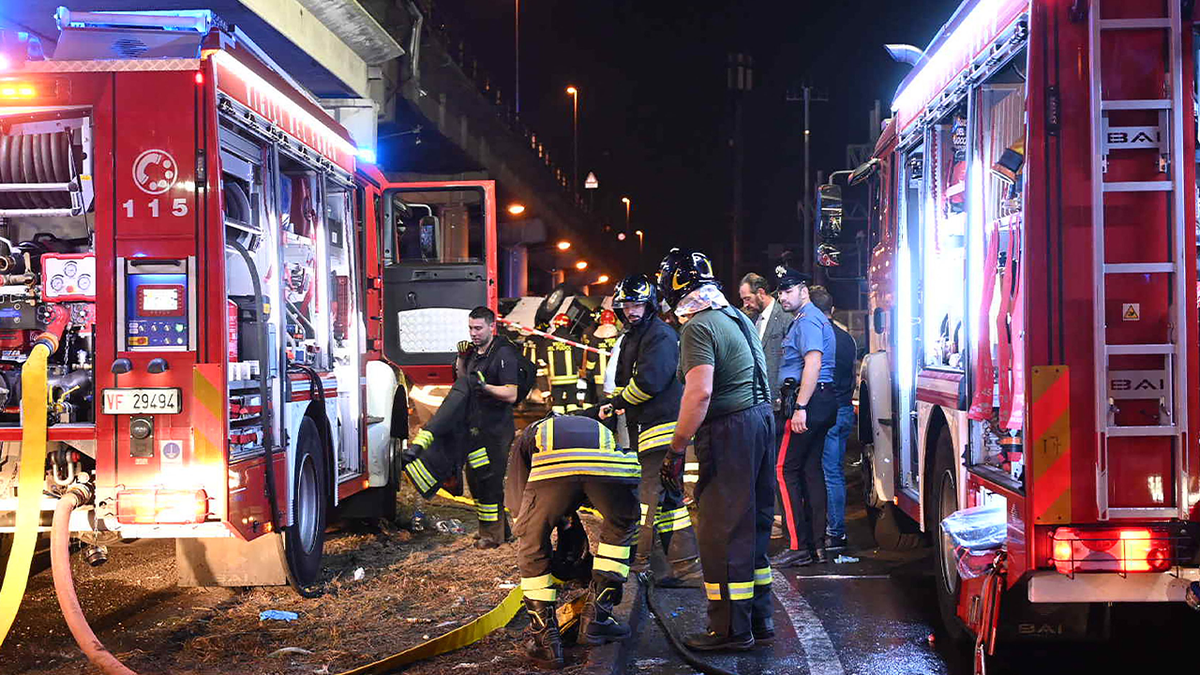 According to a Venice official, the bus was carrying foreign tourists, including some Ukrainians.
"The people in the bus found themselves surrounded by flames," said Mauro Luongo, commander of the Venice firefighters team. "The scene we found was terrible. It took about one hour to extract some of the bodies."
Venice prefect Michele Di Bari said that there were 15 survivors from the crash.
LOSS OF 12 NEWBORNS SPARKS OUTRAGE AND INQUIRY IN INDIAN HOSPITAL
Four of the injured were in serious condition following the accident, which happened just 9 km (3.7 miles) northwest of the old city of Venice, said Renato Boraso, a Venice city official. Two of the dead were children, Venice prefect Michele Di Bari said.
The injured were transferred to five different hospitals in the region.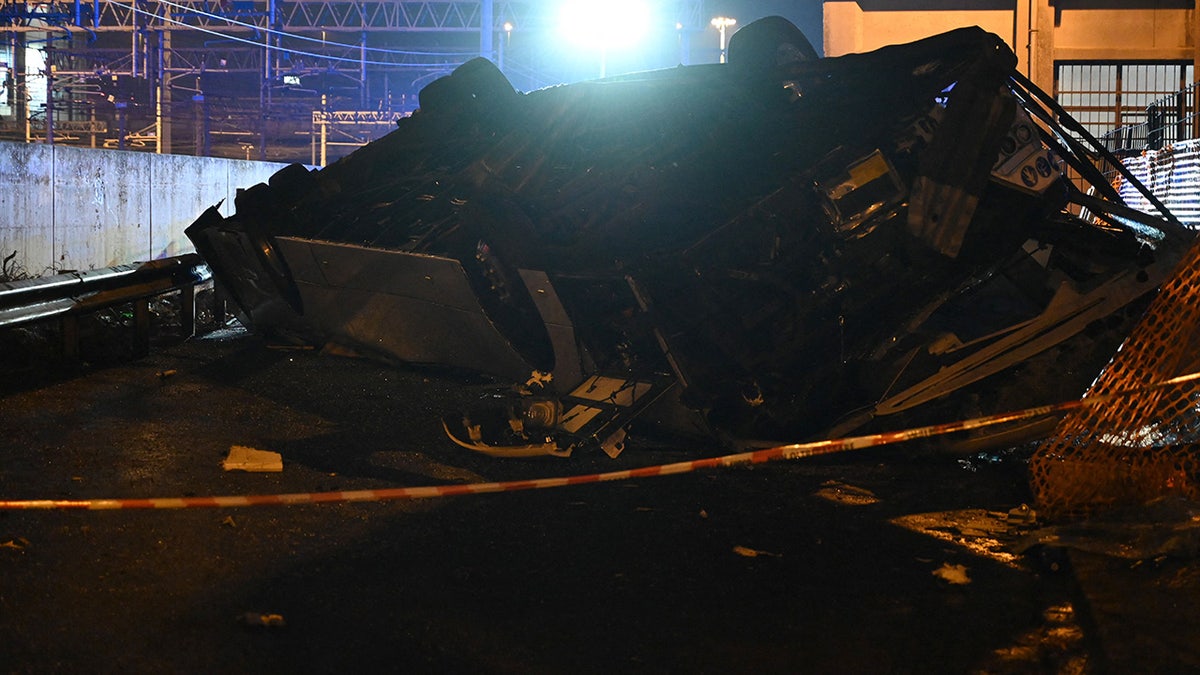 The cause of the incident is still unclear with emergency crews on the scene accessing the damage.
Following the crash, Brugnaro wrote on X, in a translated post, that the scene of the crash was "apocalyptic" and that he had already ordered the "city to mourn" for the "numerous victims" who were on the bus.
"A huge tragedy struck our community this evening" Brugnaro wrote. "I immediately ordered the city to mourn, in memory of the numerous victims who were on the fallen bus.
VOLCANIC TREMORS STOKE MASS EVACUATION FEARS IN ITALY
"An apocalyptic scene, there are no words," he said.
An apocalyptic scene, there are no words.

— Venice Mayor Luigi Brugnaro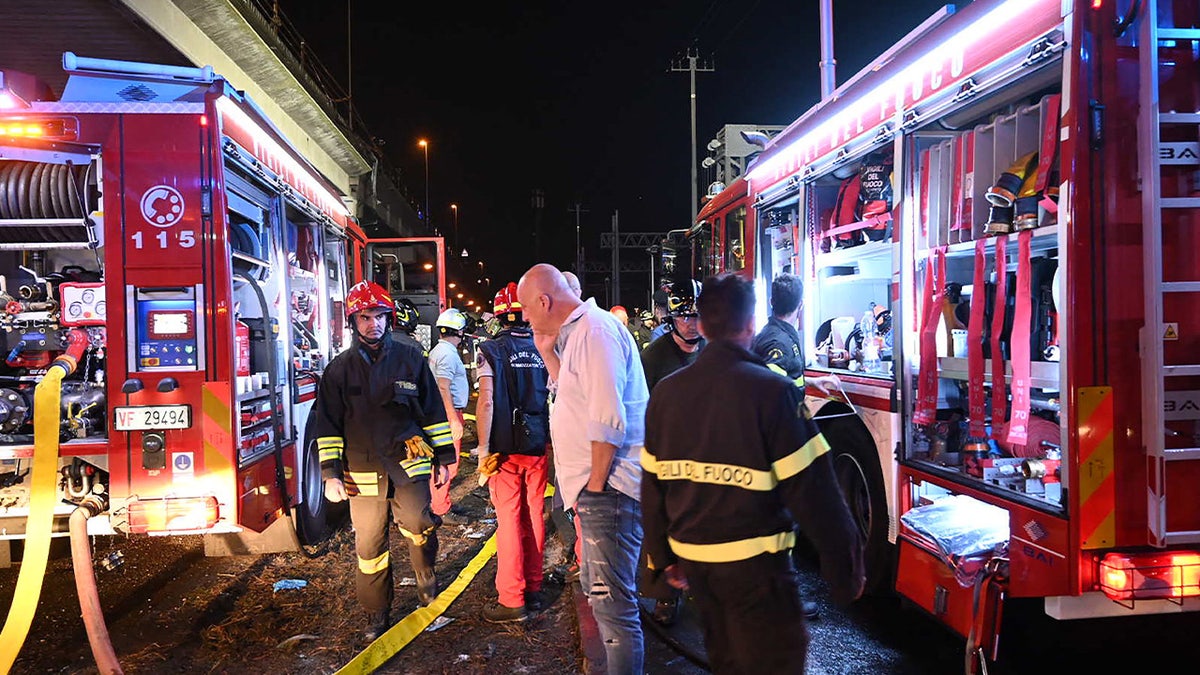 Ursula von der Leyen, president of the European Commission, gave her condolences to residents, saying that she is close with local government during this time of "profound pain."
CLICK HERE TO GET THE FOX NEWS APP
"My deepest condolences to the families of the victims and those injured in the serious accident in Mestre," Von der Leyen wrote in a translated X post. "I am close to President Mattarella, President Meloni and the mayor of Venice Brugnaro in this moment of profound pain."
Reuters and the Associated Press contributed to this report.
(this story has not been edited by TSA Mag staff and is published from a syndicated feed.)