With the exponential rise of the cases of Coronavirus all around the world, the least that can be done is to have yourself safe, sound and quarantined. With many streaming platforms showing multiple movies with nearly lakhs of miscellaneous searches by their users, some rare talked and appreciated movies themed on the Viruses and Pandemics have gained popularity all of a sudden and grabbed millions of attention in this outbreak which were otherwise left unrevealed to many audiences. Rightly does the saying "People watch something curiously that goes best with the current situation" fits here.
If you are one of those movie enthusiasts, who would love to watch movies related to the current Coronavirus pandemic situation we have you 5 bests from our list. Watch it, love it and stay safe from this pandemic.
1. Outbreak (1995)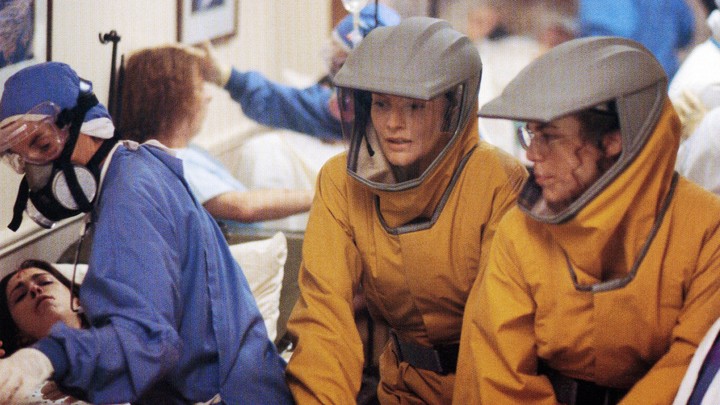 Under the direction of Wolfgang Petersen and story by Laurence Dworet and Robert Roy Pool, Outbreak is a thriller movie based on the spread of a fictional Ebola-like Motaba virus. This virus was carried by an African monkey to the town of California. It shows the struggles of the town and especially doctors who along with the scientists strive hard to combat the deadly virus which is spread from Zaire, Africa to the most part of the United States.
2. Virus (1999)
This is a Malayalam movie, directed by Aashiq Abu and written by Muhsin Parari and Sharfu, in 2009. It is based on the Nipah virus outbreak showing how a team of doctors try to take control of the epidemic taking the audience to a nail-biting ride of real-life situations faced by patients, doctors and everyone else who is affected by the Novel Coronavirus right now. This movie also teaches us that sometimes our humane act can lead to the destruction of our and our loved one's life. This is a very realistic thriller movie and should be watched by all of us.
3. Quarantine (2008)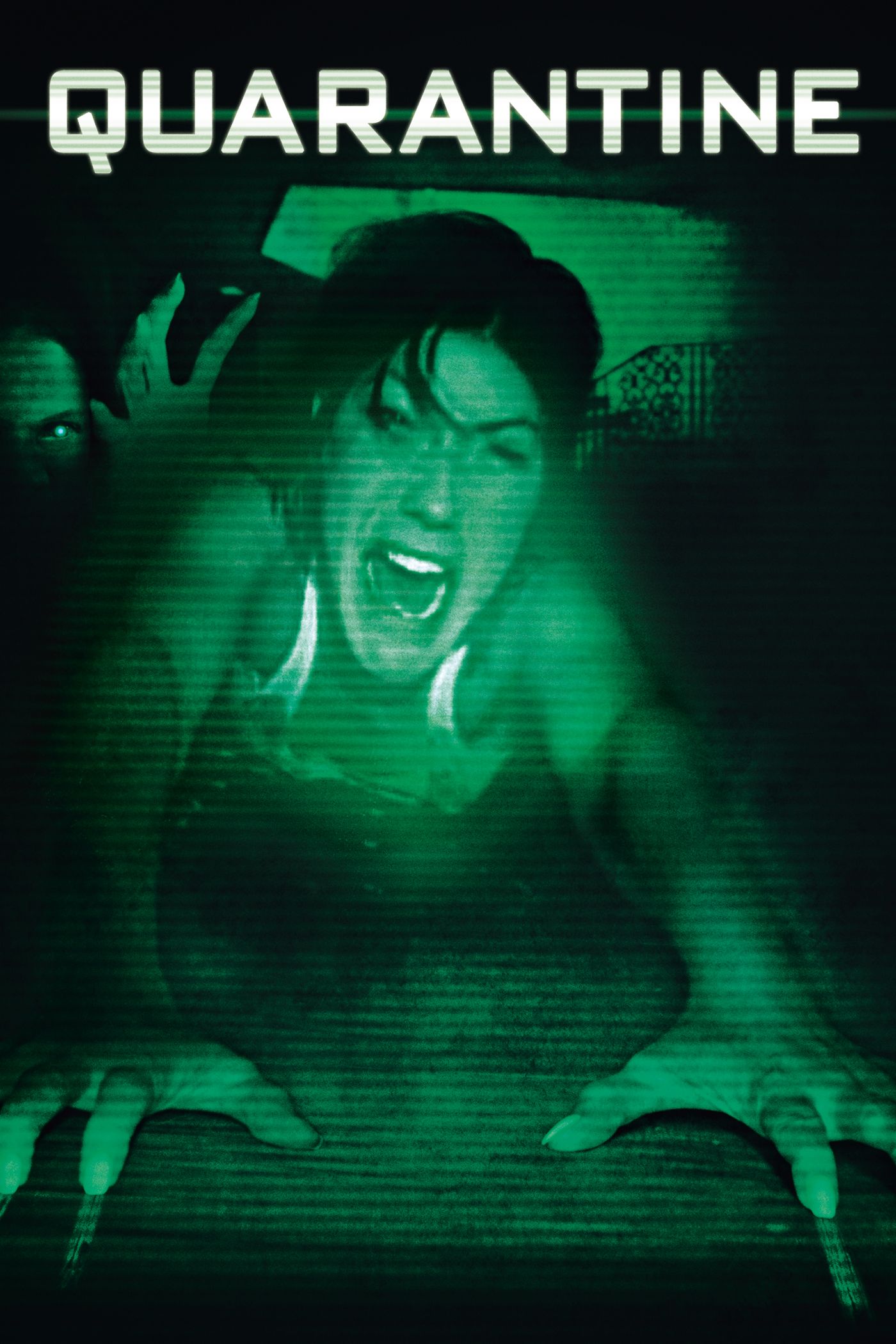 Directed by John Erick Dowdle and written by Drew Dowdle in 2008, this movie is a great sci-fi thriller. The movie begins with a television reporter and a cameraman covering a story of Los Angeles fire crew after a 911 call. As they move ahead with their crew to an apartment for reporting, they find a lady covered with blood who was screaming furiously in a room. Later, it was found that the woman and the entire building was hit by a mysterious virus. The whole building was quarantined with some extremely horrific scenes. The director purposely creates a weird bloody mayhem scenario for the audiences.
4. Contagion (2011)
If you ask for a replica of today's scenario if portrayed in a movie or not then this particular movie is a definite watch for you. As if the director and the writer knew the future it seems. It shows the outbreak of a virus worldwide. The fictitious virus MEV-1 in the movie started in China just like COVID-19 and bat is shown as the main source of the virus. Some epidemiologists consider bat as the main source of COVID-19 as well and the audience instantly connects to it.
Being directed by Steven Soderbergh and written by Scott Z Burns in 2011 the movie is all about the constant pressure on the authorities responsible to save the world after everything coming to a halt.
False claims on medications of virus and fake news regarding the situation displayed by the movie are quite identical to nowadays situation with the COVID-19. In the movie, the vaccine was discovered after 133 days of patient 0 but we still don't have one
 5. World War Z (2013)
This movie is pretty much different from the above movies. It's a zombie apocalypse movie directed by Marc Forster and based on the 2006 horror novel World Z War which was written by American author Max Brooks. It shows a zombie pandemic and how they try to find out its origin to curb the spreading virus any further. If you are a fanatic of this genre of destruction by zombies, then this one's an engaging movie for you. Brad Pitt is shown as a lead character, which gives you another reason to watch this movie.
[zombify_post]
Also Checkout: Beautiful alternatives you could explore other than Darjeeling.