TV shows :
Cast- Luna Wedler, Thomas Prenn, Adrian Julius Tillmann, Jessica Schwarz
Genre- Techno Thriller. 
A fast-paced thriller revolving around medical scholar Mia discovering the use of incredibly superior biohacking ( the accuracy of the title) technological know-how in her university town.
The plot is undoubtedly amazing, the character development, however, could have been better, but overall the series is amazing and worth giving a watch- this is a series that will make you click on the next episode every time. Bonus, it has only six episodes so it is not very time-consuming. The finale was totally unpredictable and leaves you waiting for the next season.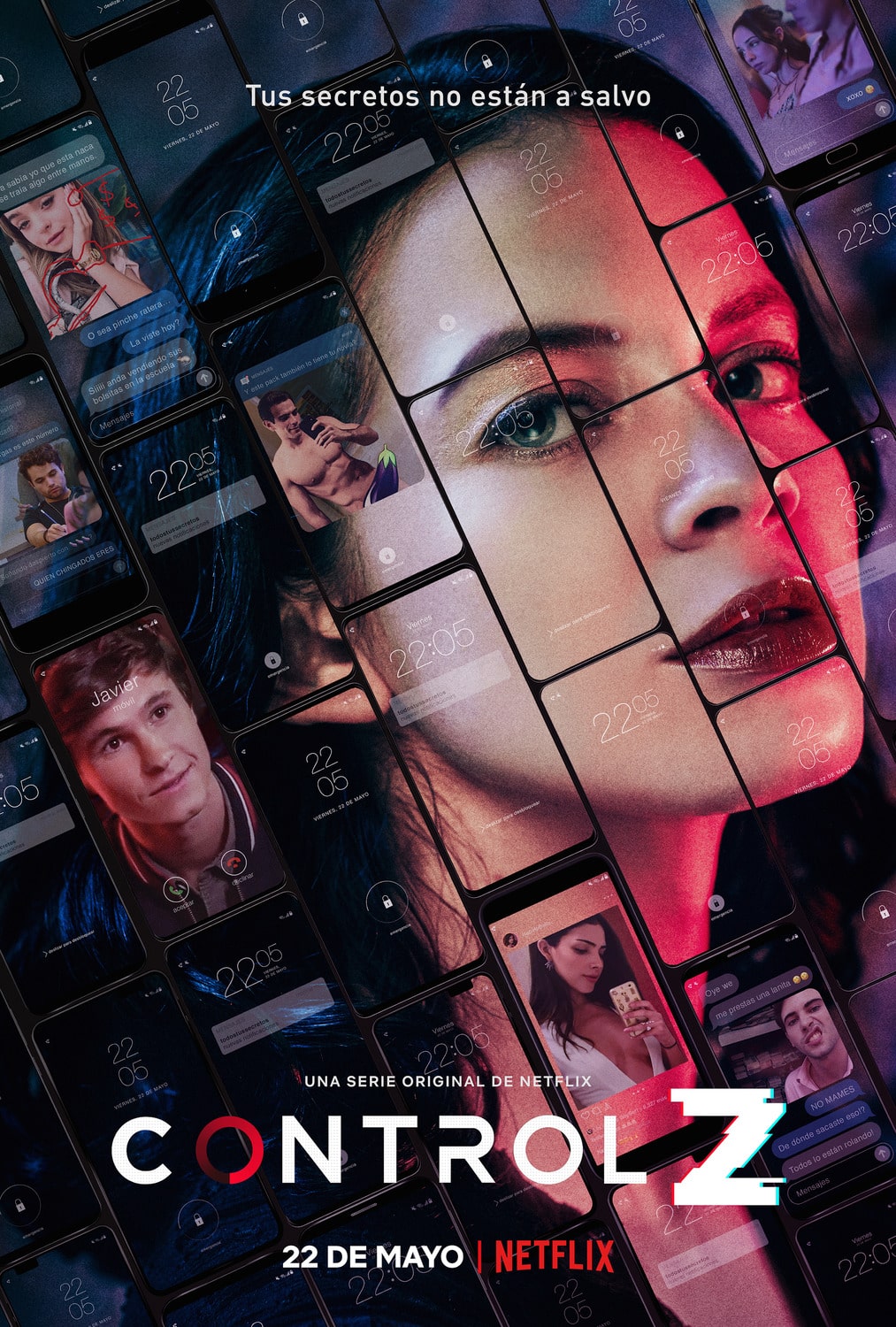 Cast- Ana Valeria Becerril, Michael Ronda, Yankel Stevan and Zion Moreno. 
Genre- Teen Drama.
When a hacker begins releasing students' secrets and techniques to the entire excessive school, the socially remoted but observant Sofía works to discover his/her identity. I did not anticipate much of this show, but Control Z exceeded all of my expectations.
I nearly watched it all in one sitting due to the fact the suspense simply stored me on my toes, looking to watch greater and proceed to the subsequent episode. Although some parts were unreasonable or cheesy, this show on an average was exceptionally excellent and I would suggest it totally if you prefer to watch something new.
Cast- Colin Ford, Alviya Aln, Sophie Simnett and Austin Crute. 
Genre- Apocalyptic and post- apocalyptic fiction. 
Navigating a post-apocalyptic world full of zombies and "Mad Max"-style gangs, a teenage outcast scours for his misplaced love. Daybreak is a great mix; the ever desirable post-apocalyptic world setting, a representation that isn't always forced, wonderful humour that is additionally somehow touchy to our time and works well with it, and the actors, who seem to have been playing themselves with their characters and for that reason truly delivered them to life.
I think everyone can watch it, if ever maybe it might be tougher to get for those older, but I would certainly recommend Daybreak to every man or woman I meet- Yep! That's how good it is.
Cast- Logan Lerman, Jerrika Henton, Lena Olin.
Genre- Dark Comedy. 
Nazi hunters discover hundreds of high-ranking Nazi officials in 1977 New York City, conspiring to create a Fourth Reich in the U.S.; the Hunters set out to carry the Nazis to justice and thwart their new genocidal plans. The lengthy-awaited Amazon Prime Series with great actors such as Al Pacino and Logan Lerman, this sequence is certainly up for success.
The plot of the sequence is centred on a group of Jews who sketch to enact revenge on a crew of Nazis who are observed in America. The sequence does a great job of retaining suspense and thriller throughout. Overall, a fun series, which had me on the area of my seat for its entirety. I honestly propose this as a should watch.
Cast- Ramy Youssef,  Mohammed Amer  Hiam Abbass
Genre- Comedy-Drama
Ramy Hassan is a first-generation Egyptian-American who is on spiritual experience in his politically divided New Jersey neighbourhood. He is caught between a Muslim community that thinks existence is a moral take a look at and a millennial technology that believes lifestyles has no consequences. Torn between praying on Fridays and going to parties on Friday nights- he is trying to do all that a 20-year-old would do. Which facet will win out in this reputedly countless internal battle? Ramy is immensely powerful.
It archives the extraordinarily various Arab American culture; our experiences, backstories, clashes – every complex, nuanced, even hilarious issue of our everyday lives and struggles. From simple thematic schemes such as making an attempt to do the proper aspect and navigating everyday relationships to exploring the deeper meaning of piety and cultural continuity, this exhibit has it all.
Also Checkout: 20 Funniest Quotes From Joey Tribbiani

Also Checkout :Tom Cruise Net Worth: Career | Lifestyle | 8 Unknown Facts | Famous Quotes