In a world full of Stranger Things, Breaking Bad, Vampire Diaries, Never Have I ever and other famous web series, it becomes comparatively difficult for other series not revolving around the hype and trend to stand out.
While some web series get all the fame for the handsome characters (for instance SALVATORE BROTHERS) some for their amazing storyline and some hop on the train of a weird trend or a scene or quote and some diamonds are left without any hype.
Here are the five amazing web series ( five of those diamonds) worth watching-
Atypical-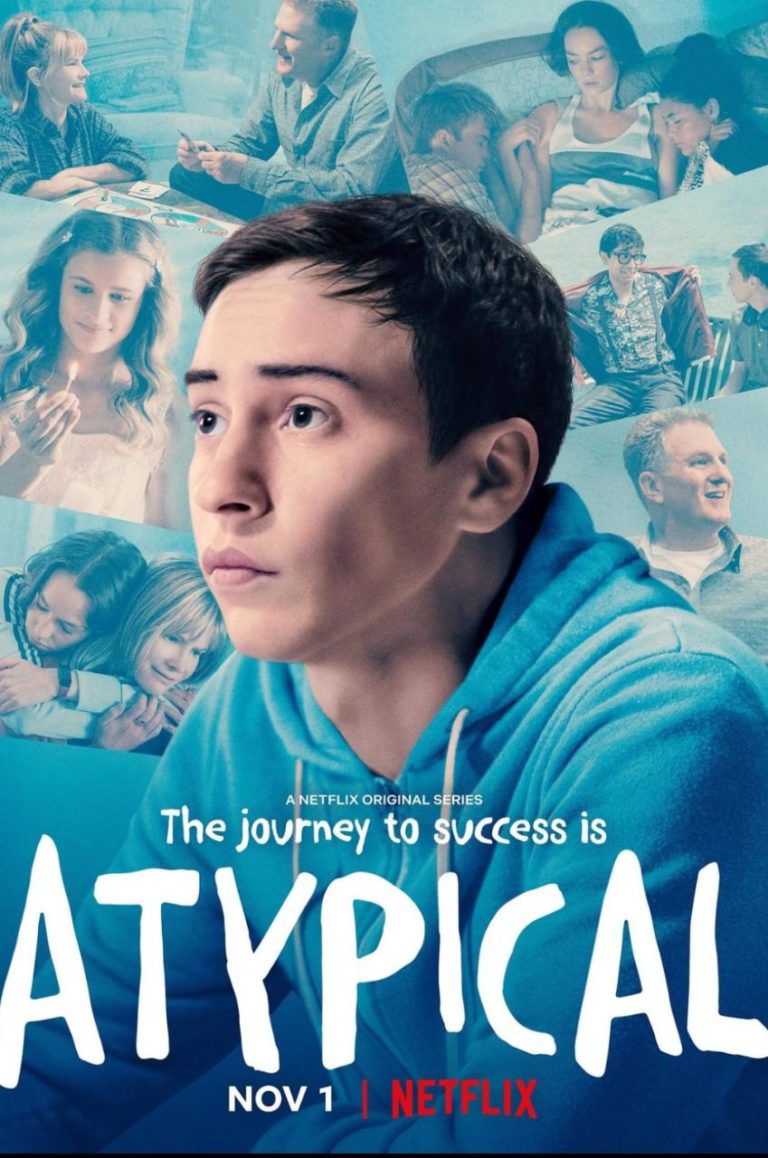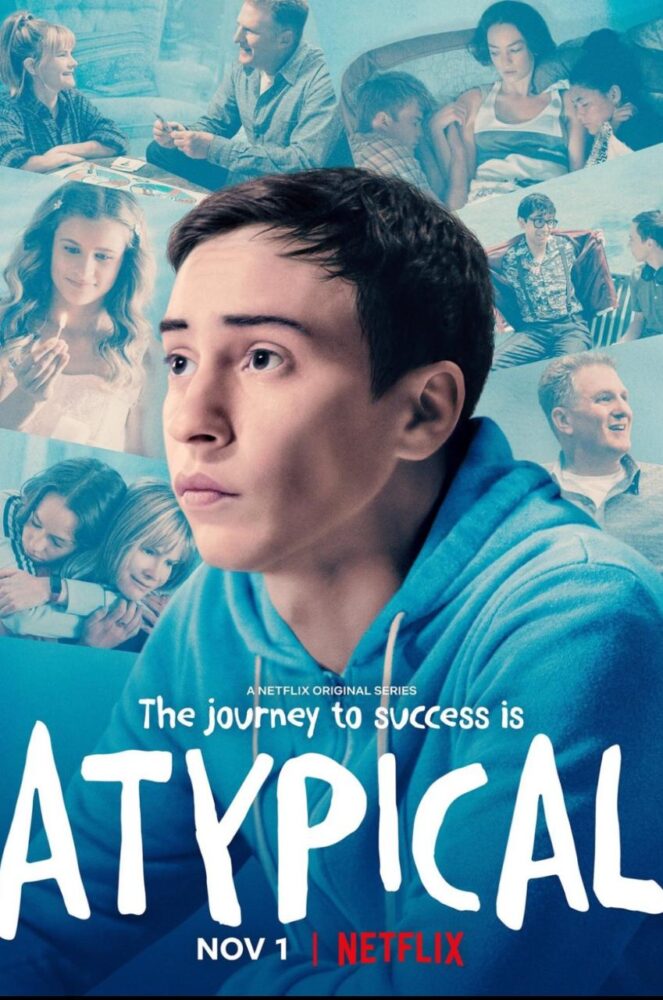 Atypical revolves around an 18-year-old Sam Gardner diagnosed with Autism Spectrum Disorder. He is one of the high functioning kid on the way to find the trails of teenage life. Created by Robia Rashid and featuring Keir Gilchrist as Sam, Atypical perceives the various aspects of a family with an autistic kid, of love and emotions, of cheatings and heartbreaks. It's a box of an assortment of different sentiments. Though lacking the actual reality of being autistic, Sam- he is humorous and funny, sharp and blunt, honest and smart- and on the way to find a perfect girlfriend so that he can share the love of penguins with her. Zahid, his all-time half therapist and half friend always stick to his side. And what's more? He treats him like a neurotypical.
At the end of one of the episodes, Zahid makes an observation stating that the autistic kids are the ones who perceive the world as it is, it is us neurotypicals who have distorted the ideas of the world to fit according to our will.
What makes this web series the most interesting one for me is how Sam related the actions and emotions of a human to animals. Like the scenes will be going on and Sam will be comprehending them with the reactions of animals. Man is an animal too- and we can't cut the similarities no matter how much we try them. The web series will be coming with it's fourth and last season in 2021, so you guys need to catch the train soon. Normal is overrated- hop on the train of weirdos.
Everything Sucks!
Set in the 1990s in Boring, Oregon, "Everything Sucks!" focuses on a group of teenagers attending the "Boring High School" (the accuracy of the name though) as they continue to make a film together revolving around issues like mental health, love, sexuality and growing up. Created by Ben York Jones and Michael Mohan, Everything Sucks! is an American comedy-drama, highly underrated and worth watching. It explains the story of Kate Messner, a high school sophomore coming to terms with her sexuality. It demonstrates how difficult it was belonging to LGBTQ+ teen in the 1900s.
The viewers compared the similarities to Stranger Things- with the AV club scene and the Lucas-like and Dustin-like characters. However, both of them focus on an altogether different genre. Just because it has some stranger things-like plot and characters giving you the nostalgia of Hawkins high school, doesn't mean it's trying to be like it.
Netflix cancelled season two of the web series because even though many started watching it, they didn't finish the first episode. Since then, theweb  series has been surrounded with a cult following.
I am not okay with this-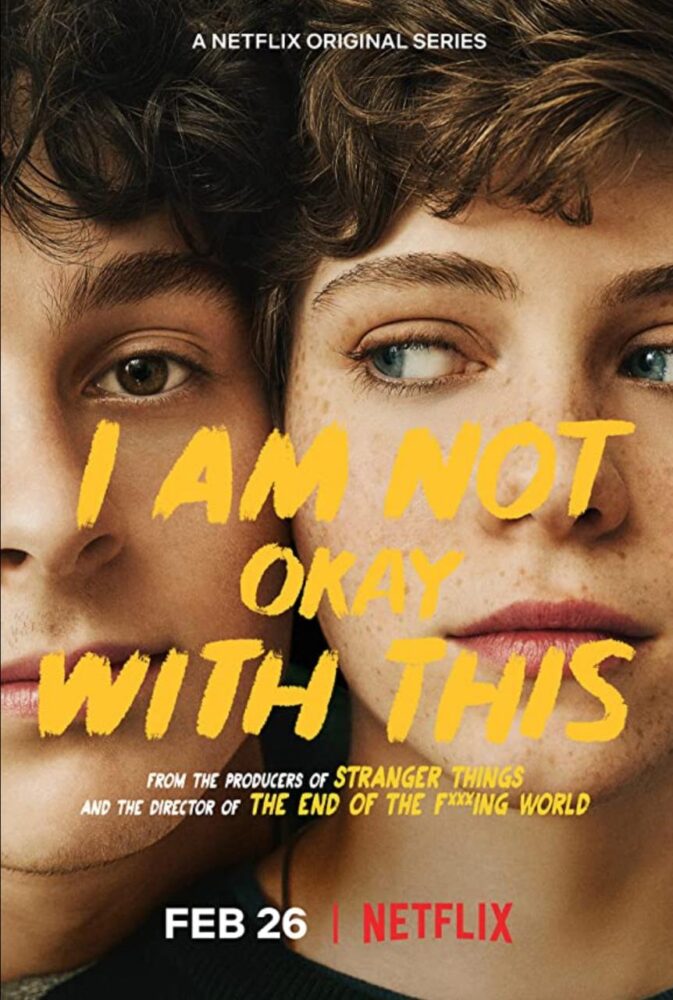 Based on a graphic novel by Charles Forman, I am not okay with this is an American coming-of-age comedy-drama with a pinch of supernatural web series directed by Jonathan Entwistle. The web series deals with the trials of Sydney, a teenage girl attending high school going off on a path of the complexities of life when she discovers her growing superpowers- not the cliched one where the people actually enjoys the superpower ( for eg- Eleven's) – but the troublesome ones.
Released on 26 February 2020 on Netflix, the web series received positive reviews from the viewers and is all set for another season.
Fleabag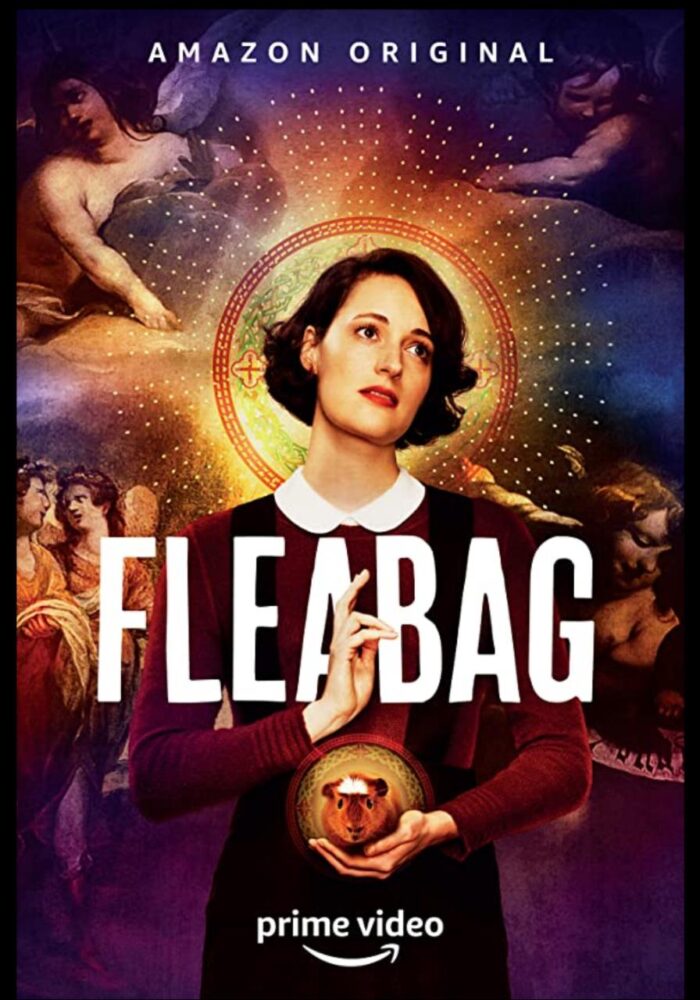 Fleabag is a British 6 phase comedy collection on Amazon Prime. It's truthful to call it a comedy – it has some very funny moments – but it's about a woman in terrible emotional pain and distress.
Phoebe Waller-Bridge is Fleabag. Waller-Bridge also wrote the web series, which was at the start produced as a play. Her performance as Fleabag is brilliant. Quirky, inexplicable conduct marks her days. She struggles to live to tell the tale and manages to be inappropriate at almost everything. Fleabag is unique as a protagonist, and we are higher off because of it.
Fleabag speaks to the camera. Asides that damage the fourth wall divulge her internal snark, even as she smiles on the outside and tries to appear like a man or woman who has matters together. She does not have matters together.
The collection ends in a surprising way that gives us a bit of hope for Fleabag's avenue to higher intellectual health. Maybe.
If you are in a position to see this web series, you ought to watch it. Fleabag actually wants all the love she can get. Immediately. I am in prefer of giving it to her.
Modern love
Modern Love lets you take a seat down with various New Yorkers as they discern out how to love and be loved in a metropolis that can feel noticeably lonely for some. The stories are heartwarming and sweet. Not all are romantic love stories about guys and woman who fall in love, however. Modern Love attempts to showcase you a wide variety of kinds of love.
There had been eight episodes in this Amazon Original, each about 30 minutes long.
The super phase of these reminiscences is that they weren't all about romantic love between 20-somethings. What was once missing from this web series? Lesbians, yes. Women of colour, definitely. Transgender characters, for sure. Modern Love has a risk to correct these oversights in season two, I hope it will.
[zombify_post]
Also Checkout: 20 Best Quotes From Tenet That Will Never Leave Your Mind