Possibilities and what-ifs. From changing the course of history to experiencing different eras, the concept of time travel has been explored in various forms of media, including movies. Hollywood has produced some of the most captivating and mind-bending time travel movies that leave audiences on the edge of their seats. These movies often take viewers on a thrilling journey through time, exploring the endless possibilities and consequences of altering the past or future.
In this article, we will be exploring the six best time travel movies of all time, ranging from the classics to modern hits. Each of these movies offers a unique take on the concept of time travel, providing viewers with captivating storylines, breathtaking visuals, and brilliant performances from some of Hollywood's finest actors.
Whether you are a sci-fi enthusiast or simply looking for a thrilling ride through time, these movies are guaranteed to keep you entertained from start to finish. So, without further ado, let's dive into the six best time travel movies of all time and discover what makes them so unforgettable.
Here are 6 best time travel movies of all time :
1. Back to the Future (1985)
"Back to the Future" is a science fiction comedy film directed by Robert Zemeckis and released in 1985. The movie follows the story of teenager Marty McFly, played by Michael J. Fox, who is accidentally transported 30 years into the past by a time-traveling DeLorean invented by his eccentric friend, Dr. Emmett Brown, played by Christopher Lloyd.
As Marty navigates his way through the 1950s, he must find a way to return to his own time while also making sure that his parents meet and fall in love, thus ensuring his own existence.
However, when his actions accidentally cause a chain of events that threaten to alter the course of history, Marty must race against time to set things right before it's too late.

2. Groundhog Day (1993)
"Groundhog Day" is a 1993 comedy film directed by Harold Ramis and starring Bill Murray as Phil Connors, a cynical and egocentric weatherman who finds himself trapped in a time loop, reliving the same day over and over again. The film takes place on February 2nd, Groundhog Day, a holiday that celebrates a groundhog's ability to predict the arrival of spring.
At first, Phil is bewildered by his situation and indulges in his vices, but as the time loop continues, he begins to question the purpose of his existence and ultimately learns to become a better person.
Through his experiences, Phil realizes that his actions have consequences and that he can use his time in the time loop to make positive changes in his life and the lives of those around him.

3. Primer (2004)
"Primer" is a 2004 independent science fiction movie written, directed, produced, and starring Shane Carruth. The film follows the story of four friends who accidentally invent a time machine while working on a new technology in their garage.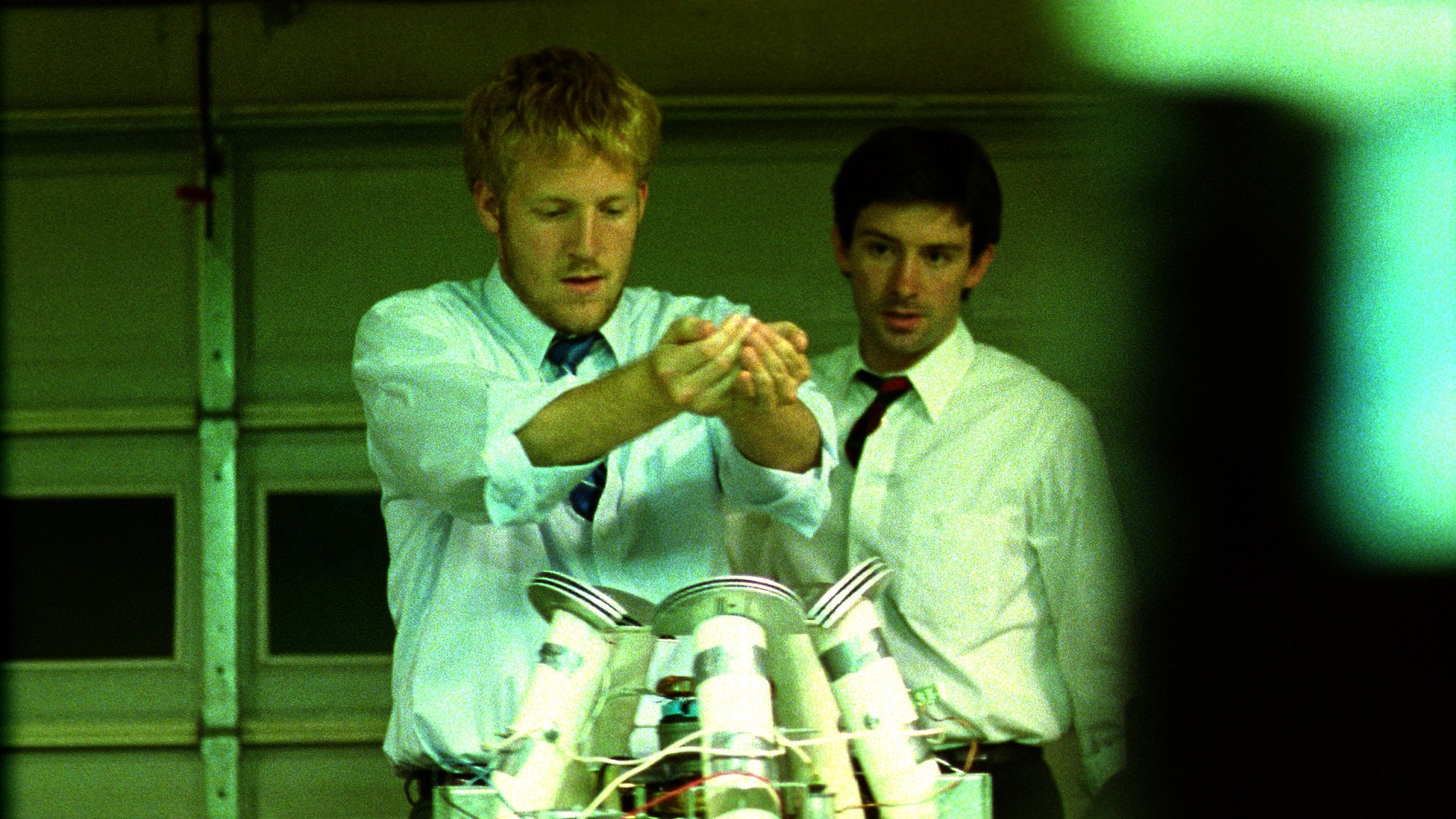 The movie explores the consequences of their invention, including the ethical dilemmas and paranoia that arise as they attempt to manipulate the past and future to their advantage.
The story is told in a non-linear fashion, with the audience piecing together the events of the plot as they unfold.

4. Terminator 2 – Judgment Day (1995)
Cameron and starring Arnold Schwarzenegger, Linda Hamilton, and Edward Furlong. The film is a sequel to the 1984 movie "The Terminator," and follows the story of Sarah Connor and her son John as they attempt to prevent a future nuclear war triggered by the artificial intelligence network Skynet.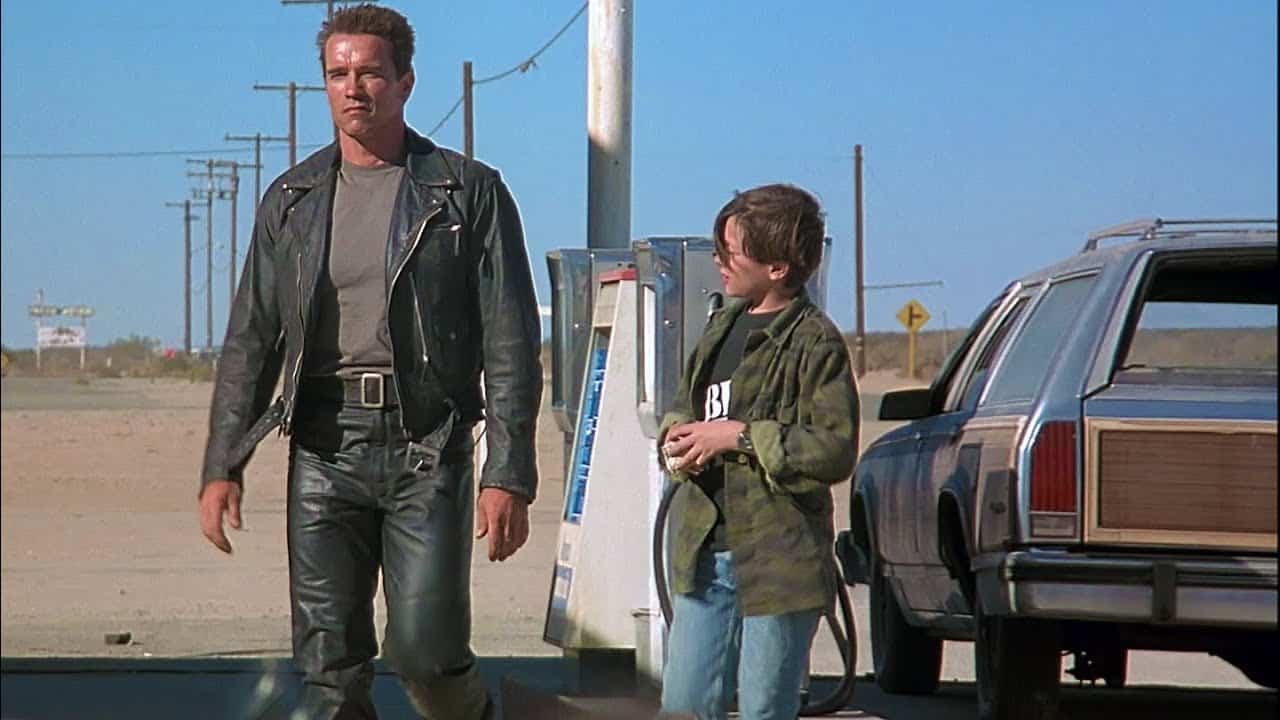 In the movie, a new and improved Terminator called the T-1000, is sent back in time to assassinate John Connor, while a reprogrammed version of the original Terminator is sent back to protect him.
The movie is known for its groundbreaking special effects, including the use of computer-generated imagery to create the liquid metal T-1000.
5. Edge of Tomorrow (2014)
"Edge of Tomorrow" is a 2014 science fiction action movie directed by Doug Liman and starring Tom Cruise and Emily Blunt. The film is based on the Japanese light novel "All You Need Is Kill" by Hiroshi Sakurazaka and follows the story of a soldier, William "Bill" Cage, who is forced to relive the same day over and over again during an alien invasion of Earth.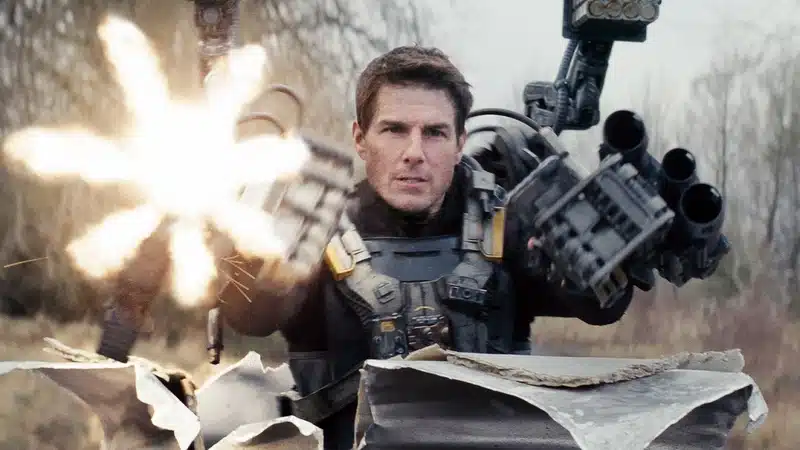 As Cage becomes more experienced and skilled through each repetition, he teams up with a legendary soldier, Rita Vrataski, to uncover the key to defeating the alien invaders and breaking the time loop.
The movie features intense action sequences and innovative use of special effects, with the aliens being portrayed as a unique blend of organic and mechanical creatures.
6. 12 Monkeys (1995)
"12 Monkeys" is a 1995 science fiction movie directed by Terry Gilliam and starring Bruce Willis, Madeleine Stowe, and Brad Pitt. The film is inspired by the 1962 short film "La Jetée" by Chris Marker and follows the story of a prisoner, James Cole, who is sent back in time from a dystopian future to prevent a deadly virus that wiped out most of humanity.
As Cole navigates the unfamiliar and dangerous world of 1990s Baltimore, he meets a psychiatrist, Dr. Kathryn Railly, who becomes an important ally in his mission.
However, he also encounters a group of radical environmentalists who may have their own plans for the future, and his own fragile mental state and shifting perceptions of time threaten to undermine his efforts.
Conclusion
Time travel has been a popular theme in science fiction movies for decades, with countless films exploring the concept in unique and imaginative ways. In this article 6 best time travel movies of all Time, we've highlighted six of the best time travel movies, each with its own distinct style and approach to the genre.
From the timeless charm of "Back to the Future" to the mind-bending intricacies of "Primer" and the epic action of "Terminator 2: Judgment Day," these movies have stood the test of time and continue to captivate audiences around the world.
Also Read: Top 10 Movies To Watch On Independence Day