Nine people were injured when a small car speeding along the Welsh coast veered off a road, flipped and rolled into a campground where it struck a tent, narrowly missing a baby inside, police and the campsite owner said Sunday.
At least two people were seriously injured in the crash late Saturday night and one was flown by helicopter to a hospital, Dyfed-Powys Police said. Occupants of the vehicle were among the injured. Four others were taken to hospitals.
Clare Harris, who owns the Newgale Campsite with her husband, said the driver lost control and rolled into an area where people had pitched tents on the open grass that overlooks the Pembrokeshire coast in west Wales.
PAKISTAN TRAIN CRASH KILLS MORE THAN 30 PEOPLE, NEARLY 100 INJURED
"The car was speeding down the hill, realized it needed to slow down and tried to brake," she said. "It flipped and rolled several times, and crashed into the tent."
A baby on a cot in the tent was miraculously uninjured, she said.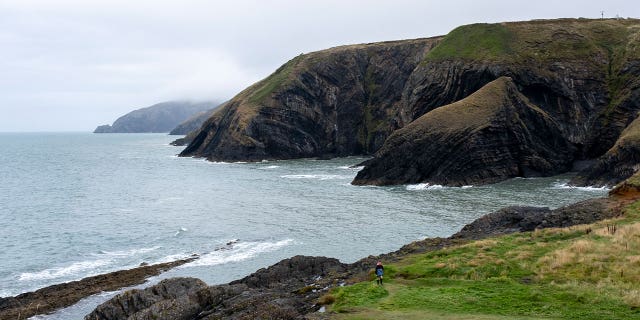 "It's a tragic accident that the police are dealing with, that's all we can say at the moment," Harris said.
Harris said it's peak season at the campground but it wasn't as busy as normal because of poor weather.
CLICK HERE TO GET THE FOX NEWS APP
Some campers with medical training quickly attended to the wounded and emergency crews arrived quickly, she said.
Police appealed to the public for footage from dashcams and doorbell cameras that might show the blue Ford Fiesta or its occupants before the crash.
(this story has not been edited by TSA Mag staff and is published from a syndicated feed.)