Movies are always backed by production businessess and A24 is a production business situated in New York that was founded in 2016. They've produced some fantastic films since their inception, including the Academy Award-winning Room (2015), Hereditary (2018), The Green Knight (2021), and, most recently, The Tragedy of Macbeth (2021). Anyone familiar with A24 films will tell you that they have a distinct aesthetic, or "vibes," that you can't exactly place. Is it because of the stunning cinematography? What about the fantastic writing and acting? Is it possible to create an immersive environment? That terrible, dread feeling in the pit of your stomach as you watch the characters make all the wrong decisions?
"A24 vibes" has become a running joke among movie buffs, but sometimes the simplest way to express it is the best way to put it. Almost every A24 film has a combination of the following ingredients in its recipe:
The importance of music and/or score is so great that it's almost as if there's another character on screen. Instead of depending entirely on the events or written speech to "explain" you what's going on, the film uses bold cinematography choices to "display" you what's going on. Continuous-shot monologues that have you hanging on every word the speaker says.
If you've seen any of these films, you might have thought to yourself, "This film has serious A24 vibes…"
1. C'mon C'mon
Johnny is a shy, emotionally stunted radio journalist who travels the country interviewing a variety of children about their views on the world and their future. Then Johnny has to look after his baby cousin Jesse. Jesse brings a fresh perspective and expertly turns the emotional tables on Johnny as they travel from state to state. It's the kind of film you don't want to stop watching; you just want it to keep going because it's so human, warm, real, and comfortable.
2. Moonlight
The story of Chiron, a young, sensitive African American kid, is told in Barry Jenkins' emotive drama. In a thrilling three-part trip, he discovers his sexual identity. Jenkins aims to transform opposing notions of manhood in cultural discourse, rather than just crafting a film about self-discovery. Jenkins portrays Chiron's life path against the backdrop of the hard-hitting realities of the African American community, which is not entirely exclusive to black males and conveys a much broader feeling. He continues to freely allow viewers to contribute to the characters and their struggles through additional experiences.
Thematically, 'Moonlight' is a rich tapestry. As a result, Chiron experiences a variety of problems as he progresses through his life. The topics span from early adolescent conformity to his resistance to being a product of his surroundings to the probing needle of masculinity in adulthood. Little's transformation into Black is depicted as a process devoid of tenderness and humanity. Jenkins' protagonist gradually loses all avenues of love in his life, being rebuked in every attempt.
3. The Killing of a Sacred Deer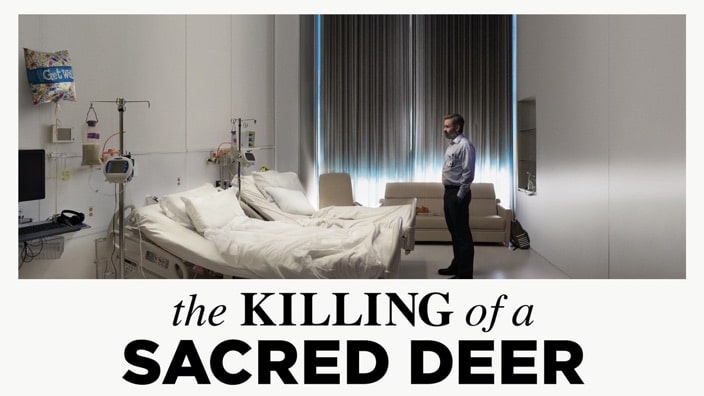 As a ghost from the past seeks to ruin his domestic tranquillity, a distinguished surgeon's beautiful suburban life is about to fade like the white of his clean household. Martin, played by Barry Keoghan, is as cool as a cucumber. Even in settings that would make the Pacific's quiet waters madly agitate. Steven's tranquillity becomes his curse as he watches helplessly while his ideal life is ripped apart.
Lanthimos' seeking camera, which never goes astray and boldly marches in its stead, measuring every movement with the utmost precision, has Kubrickian undertones. For the most part, the ludicrous takes primacy, weaving a web of flawless and exquisite vagueness, while the others are left to be felt, experienced, and haunt the viewer. Another feather in the glorious collection of Lanthimos' features. 
4. The Florida Project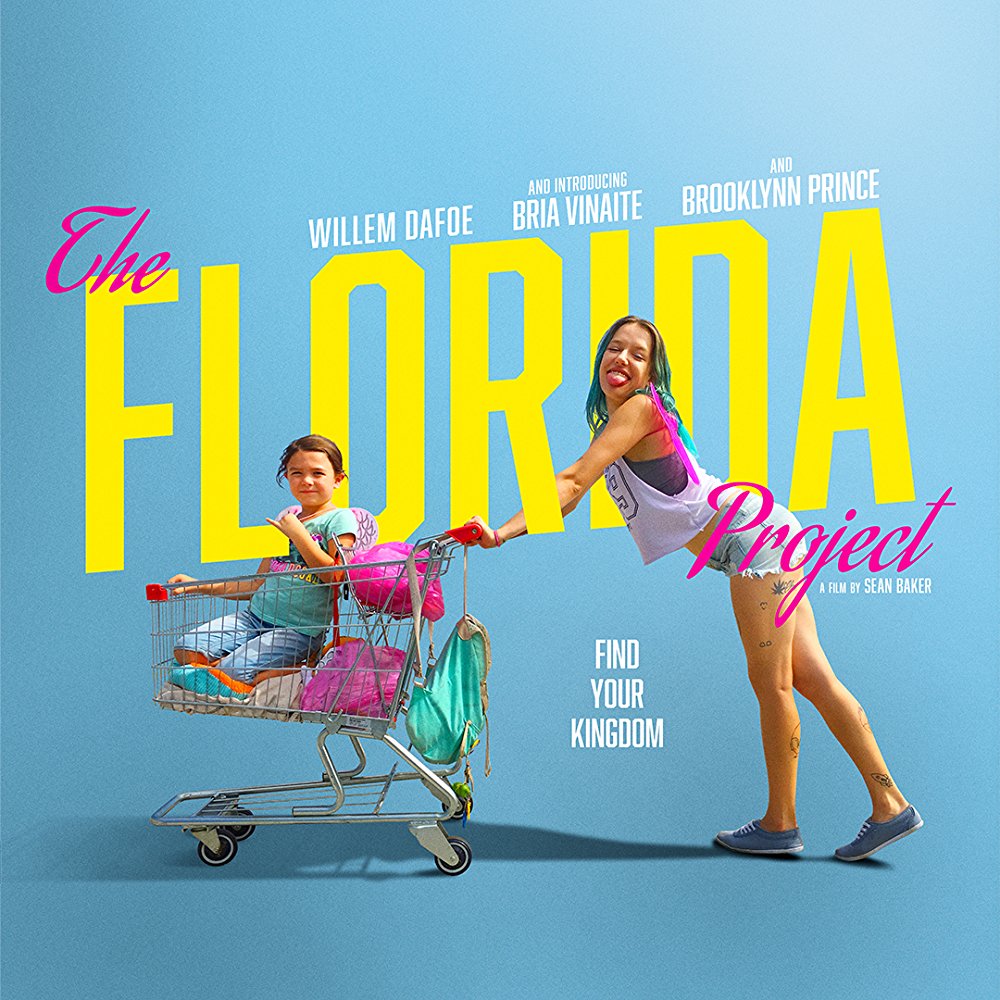 Compassion is a recurrent theme in the film, but its representations don't quite measure up to Willem Dafoe's Bobby. An ordinary manager of the Magic Castle, a run-down Florida motel. The building's occupants are more like his wards than clients. He is overprotective of the children, almost like a father figure who watches over them. Moonee is a single mother who works as an exotic dancer and lives with her mother, Hailley. Sean Baker's touching picture of working-class America is centred on their individual ups and downs.
While the film is set against a backdrop of poverty and deplorable living conditions, Baker concentrates on the joys of childhood. Also, the constrained feeling of self that children have. The children and their interactions provide a lot of the life that runs through. This lends an air of purity to the plot, putting you at ease. The idea of Disney World, the elusive bliss for youngsters, being on the verge of adolescence is a sobering reminder of how happiness has been commercialised and melancholy has become commonplace.
5. Good Time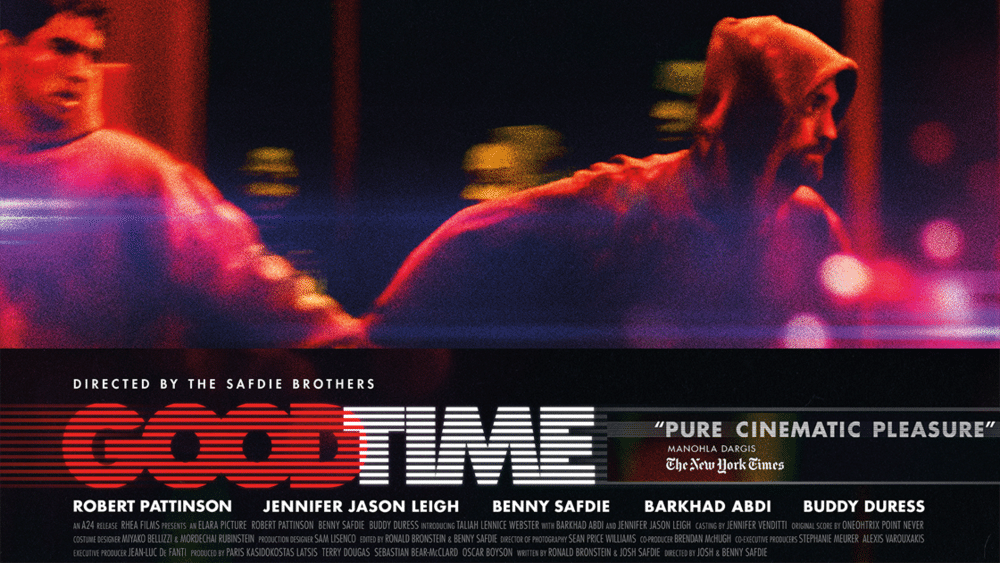 When the Safdies and Pattinson agreed to make a film that "didn't exist and was based on nothing," they had no idea it would be this amazing. However, merely describing 'Good Time' as a failed bank heist would be unfair. It tells the story of Connie and Nick, two brothers. The former, a bank robber, and the latter, a developmental impairment patient in therapy, decide to rob a bank. A dye pack bursts during the getaway, causing the car to crash. It sends the two fleeing for their lives. When the cops arrest Nick, Connie promises to do everything she can to save him and get him back into therapy.
Connie in the 'Good Time' movies. It follows his rhythms, his adrenaline, and his unstable emotional state, and moves at a breakneck speed as a result. The storey also highlights how Connie's situation prevents him from being morally ambiguous. 'Good Time' is an enthralling experience that captures the delicate nature of human relationships.
6. The Lighthouse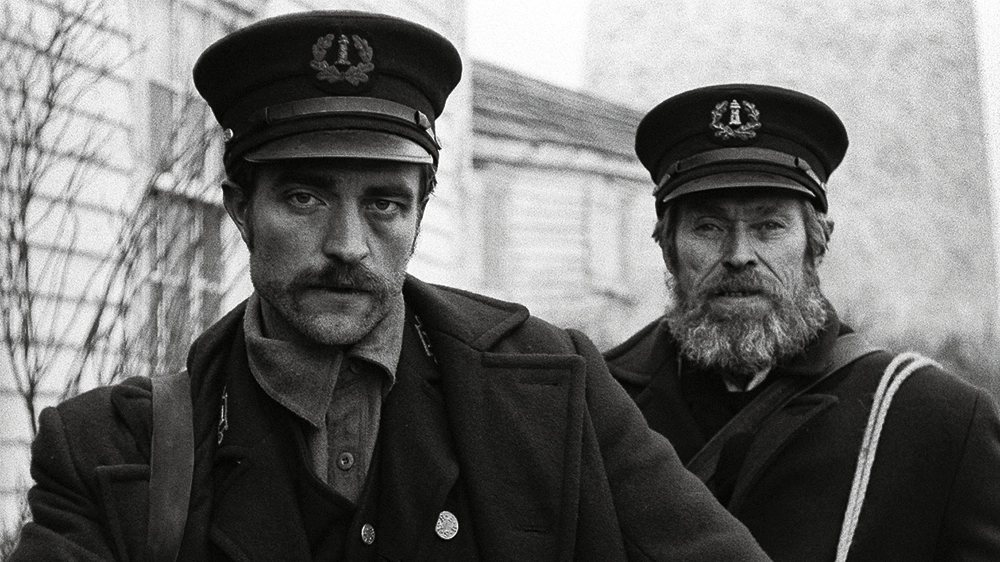 Films shot in black and white have a magical and enticing quality to them. You've got yourself a satisfying evening when you combine that with an unconventionally told story about two lighthouse keepers who can't seem to 'keep' themselves away from the lighthouse. 'The Lighthouse' is, at least in terms of unsettling storytelling, a companion piece to 'The Witch.' Throughout the picture, there is an unformed and ephemeral unease that controls and never completely settles. With a basic plot, Eggers exhibits a heightened indulgence in details as to how things feel and look. His use of sight and sound creates an enthralling cinematic experience that is difficult to forget.
The protagonists, despite being referred to as Ephraim and Thomas in the film, are referred to in the script as the Old Man and the Young Man; the precise nature of their surrender to the light in the tower is never made clear; the entire plot is riddled with ambiguity. However, this leaves it up to a wide range of audience interpretations. Dafoe and Pattinson are imprisoned in Eggers' insane doghouse, and the outcome is a pair of unforgettable performances.
7. Minari
As a Korean film, 'Minari' defies assumptions that foreign audiences have grown accustomed to. Surreal characters and convoluted plotlines frequently engage in a poetic and tragic cadence that is non-conforming. For aficionados of Korean cinema, 'Minari' brings up a whole new world of emotionally vulnerable and basic filmmaking methods. This immigrant family demonstrates perseverance and togetherness, just as minari can grow and sustain itself anywhere. They have adapted to difficult living conditions in the absence of the prospect of changing terrain.
Imperfections and disagreements among family members are frequently exchanged for the appearance of unity and understanding. Both of these films skillfully portray a tangent in family dynamics that is self-aware and difficult to pull off.
8. Hereditary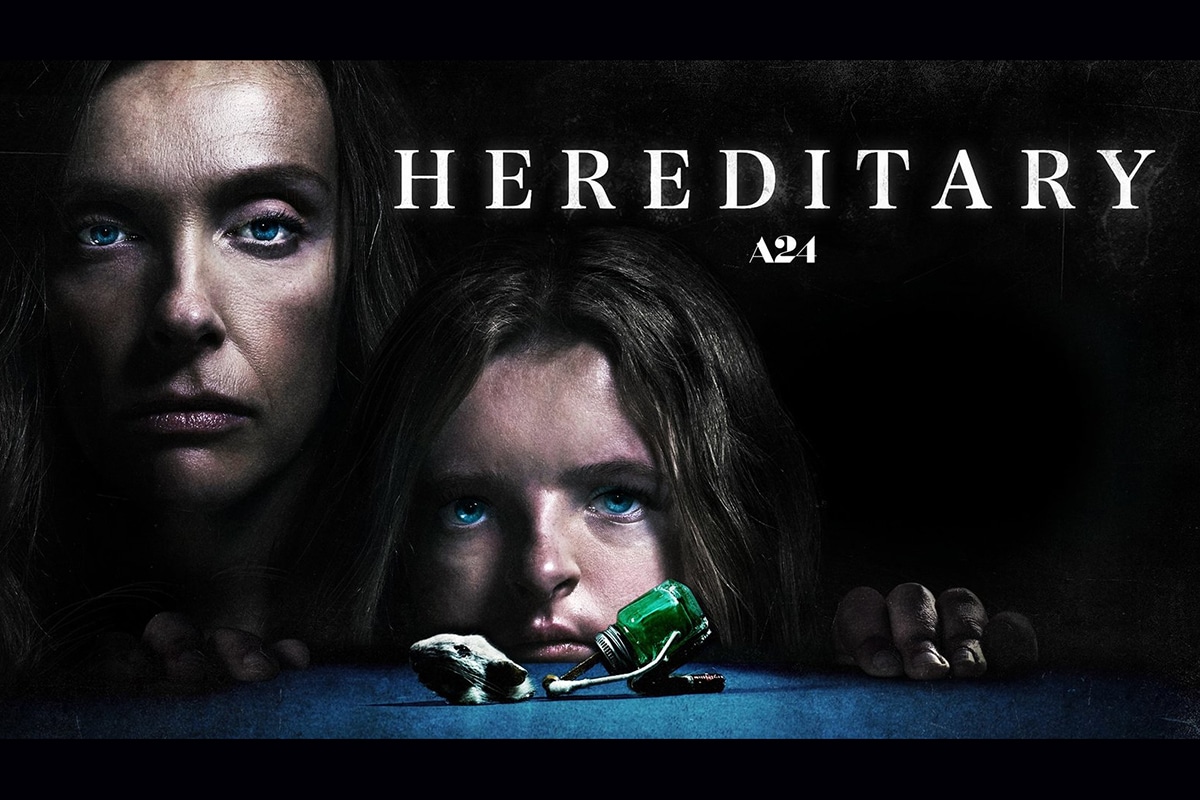 The narration in 'Hereditary' by Ari Aster crawls under your skin from the first frame and is unlikely to leave you anytime soon. In recent years, cult films have often been plastic, repetitive, and predictable. In 'Hereditary,' there's a lot that you don't see coming your way. The violent and shocking surprises are enough to send shivers down your spine. Superior sound effects and a respectable quantity of jump scares for a horror film distinguish 'Hereditary.'
Toni Collette gives an outstanding performance as a bereaved mother who falls prey to a cult proliferator. Its origins can be traced back to her deceased mother. Allowing her to take over allows her mother's plot to come to fruition: the descending of an unholy king. The film is an engrossing and perplexing family story. It also includes horrific stories about topics that no one likes to talk about in society. In the area of a genre that now operates with obsolete methodologies, 'Hereditary' has no equal in terms of developing an unknown and intriguing language.
9. Room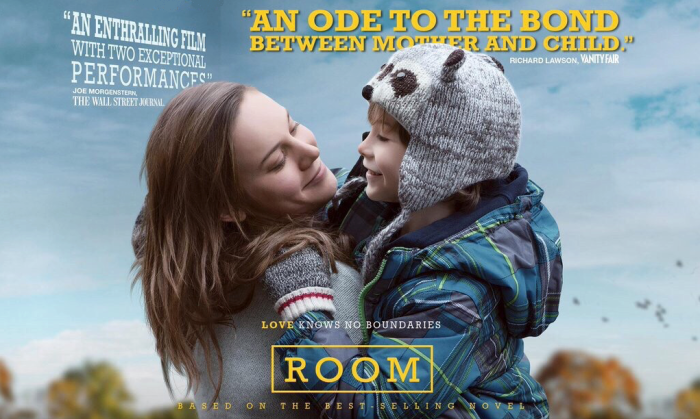 A woman (Brie Larson) and her young son (Jacob Tremblay) have been held hostage for years in a restricted environment, and they finally obtain their release, allowing the kid to experience the outside world for the first time. It's an uplifting story because what we root for, and what you'll root for throughout the film, is Jack and Ma freeing themselves to experience the world.
Also Checkout: P Diddy net worth: Early life, Success, Quotes, and Unknown facts

Also Checkout : Top 10 Most Beautiful Women in the World | June 2022 Updated