A Forever Neglected Bihar; A State Dealing with Poverty and Pandemic
The killer outbreak of COVID-19 has exposed the widened fault lines in India's most backward state.
Bihar, home to some 10 crores population always demanded attention in this Coronavirus outbreak. With more than 25 lakhs migrant workers returning and many a resident, a state can always figure how it should have acted or rather say — should have been prepared from day 1 but sad, the mismanagement in Bihar is no novelty. All this was only because the authorities responsible, thought it to be a case of no national emergency and did not respond to the warning signs.
Bihar is always said to be a place to shelter migrant labourers as we saw a maximum of them who walked back, returned to Bihar but, were they taken to quarantine and tested is a big question now. This is no hidden fact that lack of job opportunities in Bihar, poverty and no proper schemes take these poor out of their homes in search of jobs but the coronavirus pandemic has brought a halt in their lives with no proper treatment, only propagandas.
Also Read: Migrant Voice Locked Behind The Bars In Bihar
Bihar is a state in which unemployment is persistent, infrastructure is weak, poverty is never-ending, healthcare has taken a backseat, negligence is high and with the worst pandemic outbreak, the situation has only worsened over these four months with no improvement and perhaps today it is facing the worst crisis to combat the sudden spike in the cases. In 2019 when Encephalitis Syndrome broke in Bihar, some 150 children were killed till July 2019. It just did not create a repercussion in the health department in Bihar but also broke the trust of the patients especially children had on the government.
Also Read:https://thefederal.com/opinion/from-bahaar-to-bimaar-how-nitish-kumar-let-bihars-children-down/
Even before the worst hit of the pandemic in India, Bihar's health system was in urgent need of restoration. A state where a doctor to patient ratio is worst, the pandemic has taken away all hopes that it on a little had. A state where you have just one doctor treating more than 25,000 patients, it wouldn't be imprudent to say that Bihar, if it doesn't enhance its management, will lose its capacity to deal with the pandemic. Every year flood hits Bihar and we get to see the lapse in the healthcare system of this state. Read: https://www.ndtv.com/patna-news/heavy-rain-in-patna-floods-hospitals-schools-shut-rescue-teams-on-job-2109023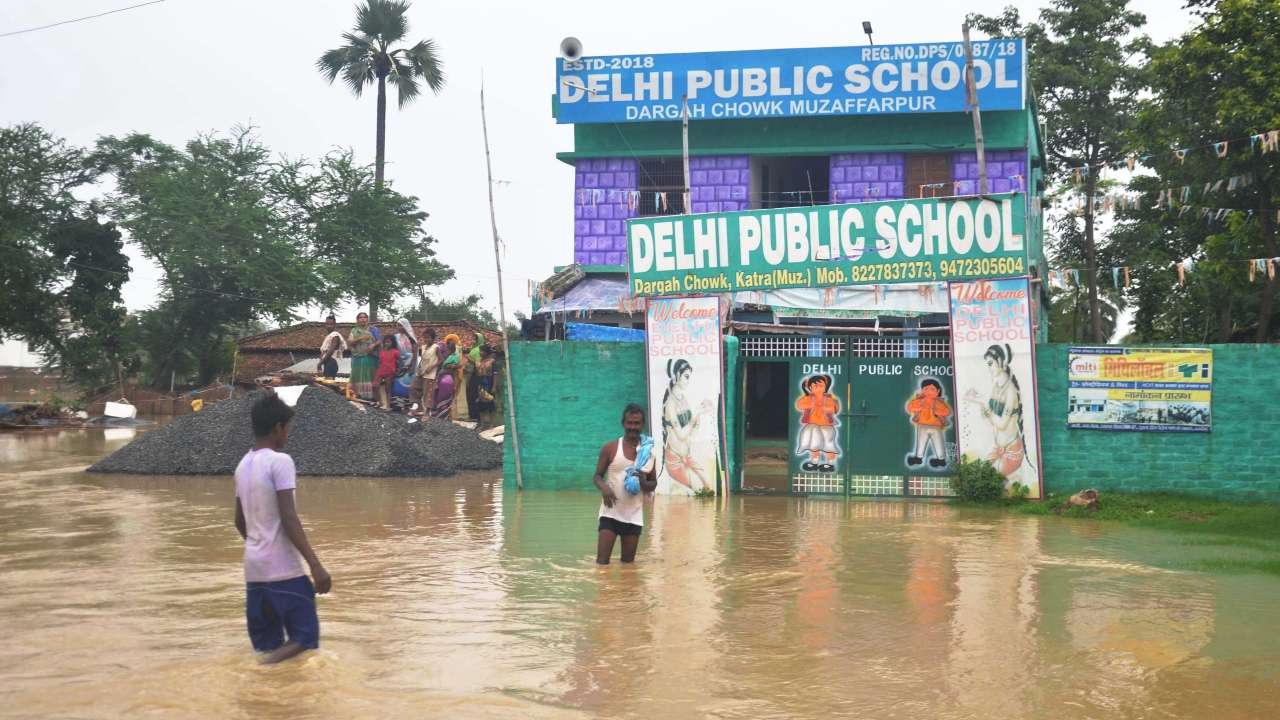 With a surge in the worst outbreak since June in Bihar cases doubled up with the confirmed positive patients now struggling to find beds in the most esteemed hospitals. There was news of Patna's private hospitals refusing to accept and treat COVID patients until NTPC shot off a letter to the Bihar government complaining about it. A letter filed as a complaint consisted of names of some famous private hospitals of Patna initially reluctant to treat patients with even mild symptoms. Leaving the entire burden on the Government hospitals. Read: https://timesofindia.indiatimes.com/city/patna/private-hospitals-reluctant-to-treat-covid-patients/articleshow/76946905.cms
On 4th July when NITI Aayog CEO took to Twitter highlighting the loopholes in Bihar, CM Nitish refuted the allegations stating the increase of per day testing to 15000 but we only saw some maximum of 10000 testings a day. Politics in a failed surge of mismanagement?
Also Read: https://www.thehindu.com/news/national/other-states/covid-19-testing-lowest-in-bihar-among-19-states-says-niti-aayog-ceo/article32010642.ece
In an article that dates back to the 12th of May, WIRE raised some very important questions regarding the governance in Bihar accentuating the need to realize the failure and inept Governance. With corruption and poverty this pandemic, Bihar's healthcare has gradually subsided and the ones suffering, know it.
Earlier this month when a case of sheer negligence in Patna came out where a groom who had come from Gurugram died two days after his marriage reflected the most difficult scenario of unseriousness amongst people in Patna with the total of 364 attendants and amongst that 86 COVID positives making it the biggest hotspot and a single say rise in the state. If we read of such recklessness, it's just one side of Bihar. Another side is prime politics with no safety of its citizens.
A case of 75 individuals in BJP office in Bihar tested positive for Covid-19 and this inattention and recklessness from Bihar only indicates a picture that people of that state although educated have failed it all together.
In Bihar the total percentage of positive cases lie only 5.7 per cent which is lower than the national average of 7.6 per cent however if we see the statistics of low testing, the picture takes a different turn dramatically as till now Bihar carried out only 3.3 lakhs tests so far and taking this entire traumatized healthcare into an account we see that the positive rate is among the highest in the country.
In an interview with the Indian Express Dr S K Shahi, who oversees Covid-19 testing at the Indira Gandhi Institute of Medical Sciences (IGIMS) in the state capital said, "The positive rate in 14 districts around Patna has increased from 4 per cent to 15 per cent over two weeks and that is a case of worrisome." "The positivity rate in Patna is the worst that is 8-10 per cent." He added. His statement methodically reflected the loopholes in the Governance and downfall of the system in Bihar with the low testing rates of only 316 per lakh population. While all other states have a slightly decent rate of over 550 tests per lakh.
When a video of Mani Bhushan, a son of a coronavirus infected father at NMCH Patna surfaced the internet, it not only did reveal the fallen healthcare system in Bihar but specifically showed the insensitivity of the Bihar government towards the poor patients admitted to the hospital. It brought to us the lies spoken by the Government of Bihar and the fallacy of claims to handle the pandemic with efficiency. For sure, the assembly elections are knocking the doors and most state governments are famous for their words, not actions.
Three years back A 2017-18 NSS survey on consumption of health services informed that the outbreak of any disease is less reported with illness in rural areas and especially amongst poor because of the poor health facilities and lack of testing and that fits best in Bihar where the number of cases reported is less not due to lower illness but lack of testing in the states. This is why the sudden surge has crowded the hospitals with the crisis of healthcare workers when testing now has seen an increase all of a sudden.
A state-wise comparison of PPRA figures from the NSS and life expectancy statistics from the latest SRS suggests under-reporting of illness in states such as Bihar. The state even today has the lowest PPRA figures among the 22 states and nowhere reflects the good health of Biharis but shows the lack of awareness and the willingness of people to report themselves sick.
People in Bihar are reporting themselves sick only when their conditions are deteriorated not when they first find themselves unwell according to the PMCH Patna's report in Hindustan Times, which raises some serious question of why still then they are refused admissions and beds during the emergency?
The state's capital is a new hotbed with three big stations and an airport emerging as the main entry point for my stranded people who have returned from different parts of the country. With a total of 21764 confirmed cases, deaths in Bihar are 197 till now due to COVID.
The officials have blamed the residents of Bihar for not taking this pandemic seriously because of which there has been a surge in the number of cases lately that there are hundreds of people who travel to the city and instead of isolating themselves they break the rules and move around freely. Through this, they are just defying the purpose of the lockdown or social distancing norms.
87 per cent of people in Bihar are said to be the asymptomatic virus careers and with the already weak healthcare infrastructure there, the situation might go off control.
"A good percentage of corona patients do not have any symptoms. They do not have any symptoms neither do they have any idea that they are carrying the virus. These asymptomatic cases are virus carriers and they infect others due to their negligence and careless behaviour." Said Dr Mukul Kumar Singh an Epidemiologist in NMCH Patna.
All of these has raised questions on the budget that Bihar receives from National Health Mission (NHM) and like every other time fails to utilize it effectively and efficiently. Last year the state government demanded Rs 3300 crore but spent only 50 per cent of it knowing that most of it is required in the healthcare reconstruction of the state. Lack of medical staff, overcrowding of government hospitals, the dearth of medical equipment backed by poor facilities have only shown the incompetent scenario of Bihar.
Also Read: https://timesofindia.indiatimes.com/city/patna/push-for-education-healthcare-in-bihars-rs-2-11-lakh-crore-budget/articleshow/74306557.cms
The irony is that when a state suffered from the worst global pandemic outbreak Chief Minister Nitish Kumar instead of bridging the gap of health disparity in the state and facilitate it with 15000 tests as promised, quarantined himself on July 6 with three separate teams of doctors when his relative was found COVID positive, from the PMCH. https://scroll.in/latest/966804/covid-19-bihar-cm-nitish-kumars-home-gets-three-teams-of-doctors-after-relative-tests-positive These things not only create vexation amongst the readers, citizens but also somewhere hints of the hidden intention of the head of the state. Moreover, the CM's test results came out in just two hours whereas, there are lakhs of poor in the state who have to wait for more than three days which only deteriorates their health condition and many times only buys them more risks.
Ravish Kumar, Senior Executive Editor and Journalist of NDTV took to social media (Facebook) concerning the situation of deplorable healthcare in Bihar. No sooner did his post came out, it was flooded with messages and comments of people seeking for help from Bihar. He also shared his views and a text message he randomly received from a boy. The message read, "My father is dead waiting at the footpath for bed due to coronavirus." The message was of a boy from Patna who had to wait outside the AIMS hospital Patna for his sick father's treatment but sadly the father died due to the delay in treatment.
When a political slugfest began in Bihar after the collapse of a bridge right after 29 days of its inauguration in East Champaran, people took to social media criticizing the authorities and corruption that is practised in Bihar openly.https://thesecondangle.com/now-dont-blame-rats-bihar-oppositions-taunt-at-cm-over-the-collapse-of-a-newly-inaugurated-bridge/ But  Ravish Kumar on Facebook wittily summarized it in one sentence that read, "Whole Bihar is broken, what difference does a bridge make?"
The everyday gradual collapsed data of the healthcare system has pushed Bihar to a state where a pandemic can be a most evil consumer until it's not revealed whether a person is positive or negative of the virus. The state has been dwelling with poverty and pandemic together with the overall poor infrastructure of the quarantine centres and in most often the absenteeism from doctors. If the government of Bihar delays things any further, the situation may slither from the control. Because we are not talking about a state which is facilitated with resources but of a state where enriched resources are handed over to some well known corrupt individuals. The government should realize that any losses incurred can be compensated with years of hard work but a slight impediment (there are many at present to note) can cause loss of lives this pandemic.
Also Read: https://thesecondangle.com/patna-body-gives-free-oxygen-to-covid-patients-this-pandemic/
[zombify_post]