Mussoorie is well-known for its Mall Road, Himalayan views, weekend getaways, and honeymoon spots. Some of the most famous educational institutions in India are located in this colonial hill station, along with majestic hotels, quaint cafes, historic taverns, estates, churches, office buildings, lively marketplaces, and tourist attractions.
One of India's top hill resorts is located here. In this article, we will be discussing some of the amazing places to work from home in Mussoorie.
It is a peaceful small hamlet tucked away in the Himalayan Range of Garhwal hills and is debatably referred to as the "Queen of Hills." Mussoorie in Uttarakhand has long been a popular destination for weekend getaways from Delhi, appealing to both couples on their honeymoon and families.
The town is the ideal escape because of its consistently pleasant but occasionally chilly weather, especially during the sweltering Indian summer. It is also a great spot for you to go when you are on work from home. We have put together a list of 5 amazing places to work from home in Mussoorie below.
Take a look at our list of 10 amazing places to work from home in Mussoorie:
1. The Sterling Mussoorie
The Sterling is one of the top hotels to stay at when visiting Mussoorie; it's in a league of its own.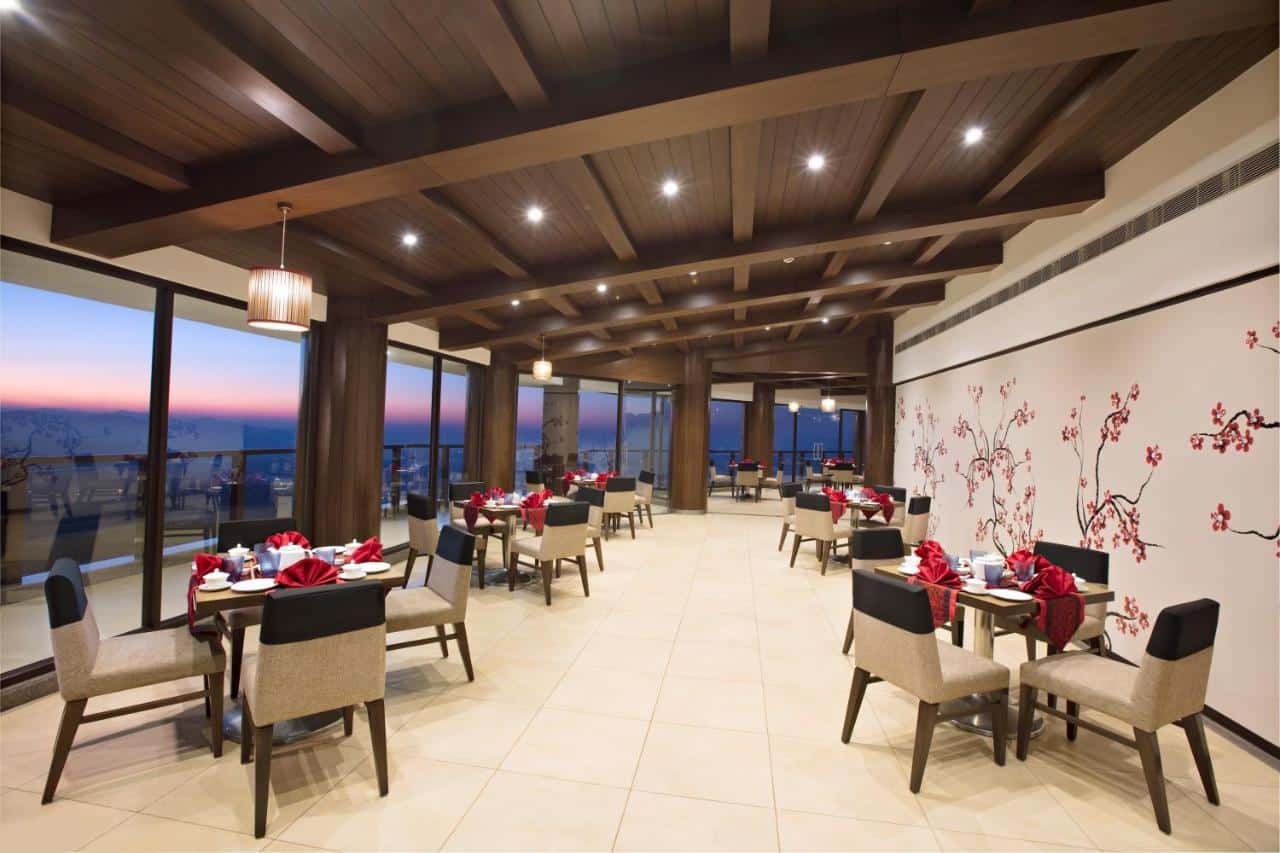 The Sterling provides you with the ideal fusion of Mussoorie's commercial district and its spectacular natural beauty and is about 4 km from The Mall Road.
The price at this location is unquestionably reasonable given the wide range of amenities provided. Your work-related staycation will be even more enjoyable thanks to their sizable, well-stocked library, large outdoor lawn with seats and green grass, and free WiFi in the rooms!
2. Evelyn
At the top of the valley, in a wonderful loft named Evelyn, you may enjoy magnificent views from the balconies in addition to tasteful interior design and cozy furnishings.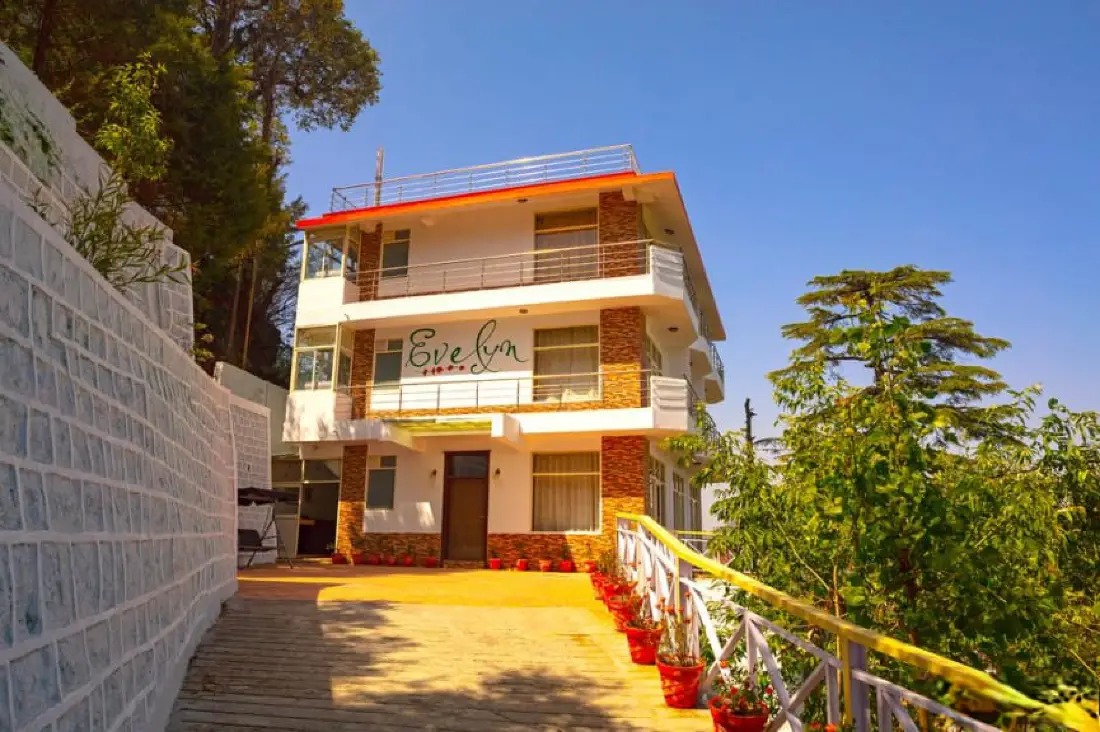 With several of Mussoorie's most well-known tourist attractions approximately 450–500 meters away from our accommodation, Evelyn is the ideal place to work all day and then venture out in the evening to discover the neighborhood.
Here, you can count on receiving first-rate hospitality and lightning-fast WiFi!
3. The Amber Vermont Estate
If your work vacation dreams include a big dose of luxury, The Amber Vermont Estate in Mussoorie is the place to be.
In a traditional, timeless setting, this stunning boutique getaway offers the best of modern conveniences such as fast WiFi, a home theater, and plenty of indoor sports.
This is one of Mussoorie's oldest estates, having been built in the latter half of the nineteenth century. If you're searching for a fun place to stay in town, this is one of your better options.
4. Albert Lodge & Cottage
Albert Lodge & Villa is a lovely holiday cottage tucked away in the lap of the Himalayas that is both fantastic and affordable.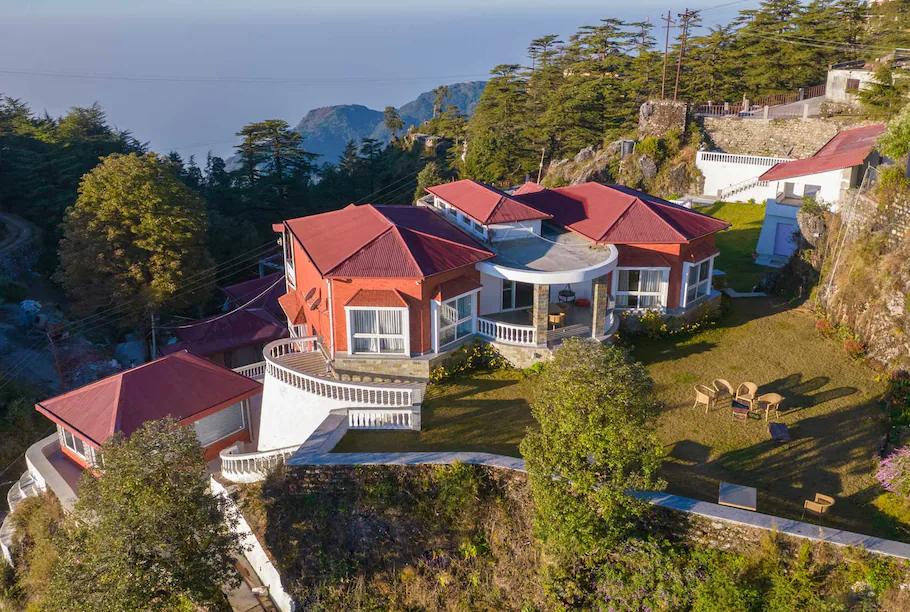 All of the cottages include stunning views of the snow-capped peaks, as well as traditional stylish furniture that will make you feel right at home.
It doesn't get much better than working with a view than a room at Albert's. Snuggle up in the stillness, perch beside a window, and begin to work on all those deadlines with a calm and concentrated mind!
5. Tullahmore Estate
The Tullamore, another beautiful and huge estate in Mussoorie, offers 6 big rooms with all the facilities you could want.
You can take in the breathtaking vistas from every nook and cranny of this estate, or enjoy bonfire sessions in the wee hours of the night.
You also receive power backup and free Wifi here, so you won't miss any calls while you enjoy your wonderful vacation.
Also Read: 7 Fascinating Facts About Croatia You Didn't Know