Amitabh Bachchan, the legendary actor of the Bollywood Industry has turned 78 today. He is well known for his acting and French director, Francois Truffaut has even called him 'One-Man Industry'. From expressing the emotions through actions, gestures to dialogues, he has mastered it all.
Big B, or the Shehanshah of Bollywood has acted in over 180 films. With cherishable films like Zanjeer, Deewar, Sholay, Amar Akbar Anthony, Don and others, he has given us some very iconic dialogues as well, which almost all of us know by heart. 
Today, at his 78th birthday, let's revisit 15 of his iconic dialogues. Aaj khush toh bahut hoge tum, hayee?!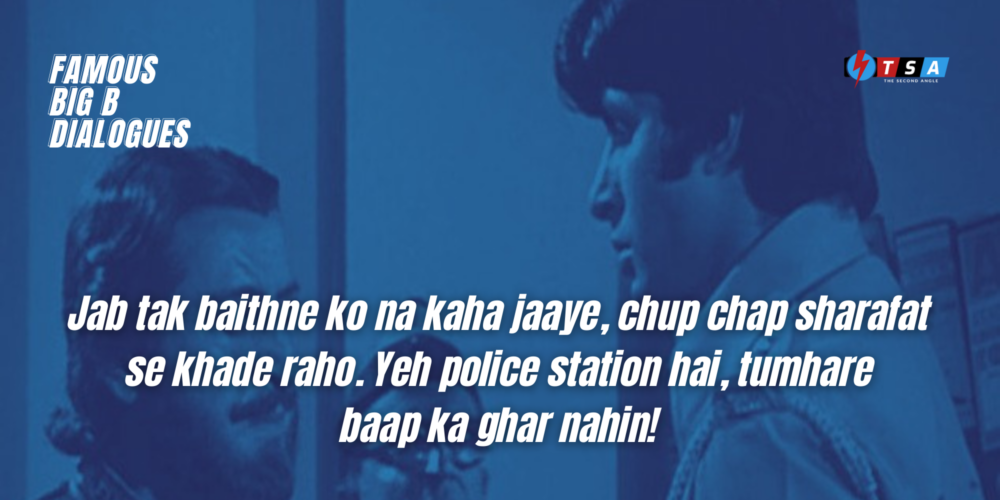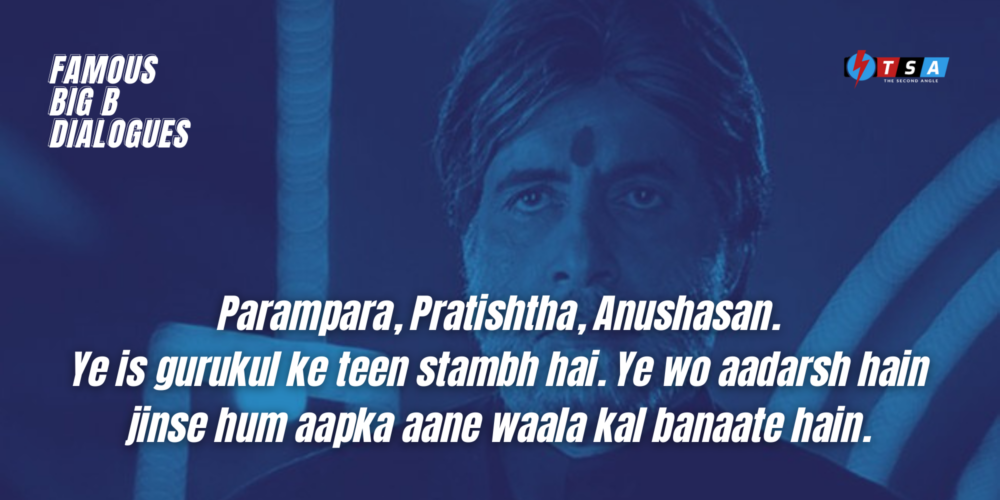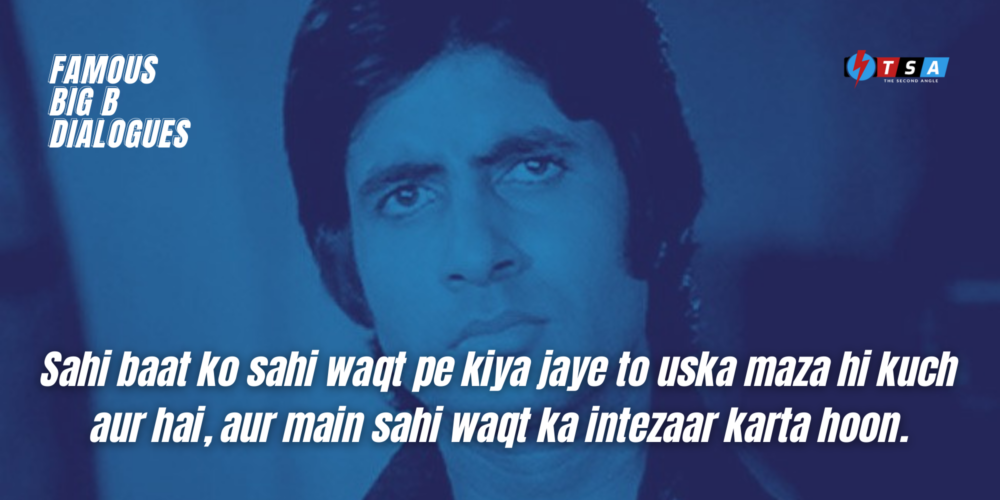 ---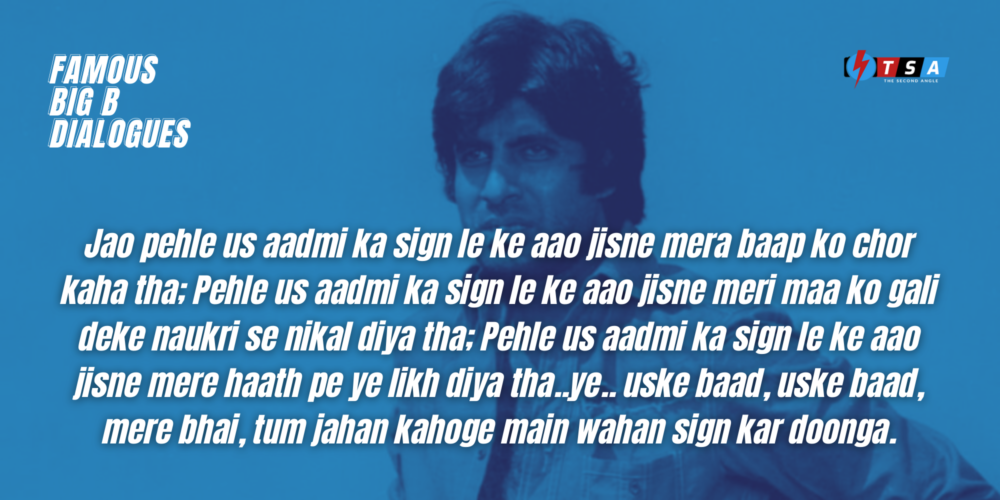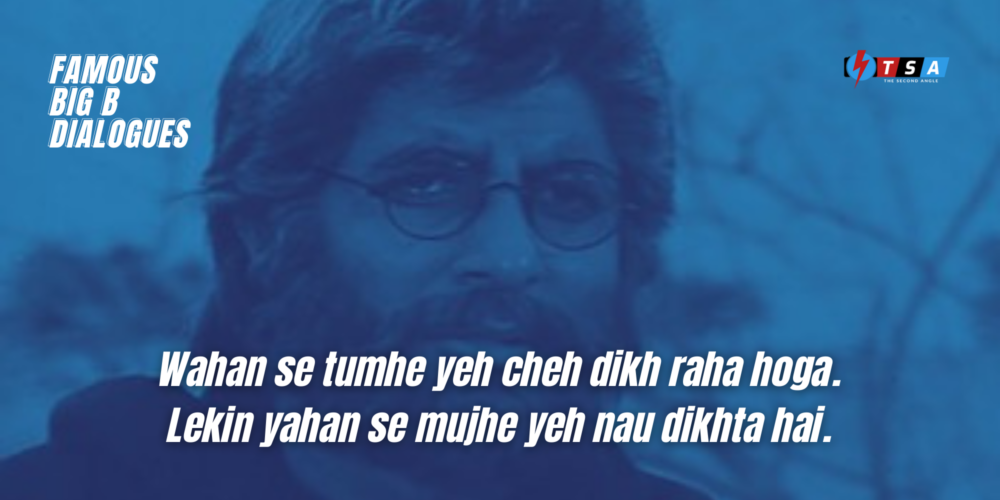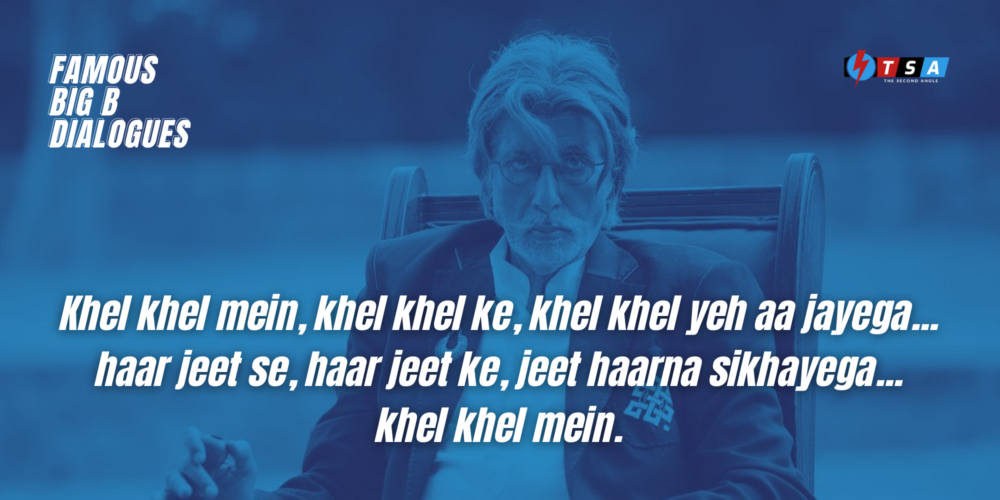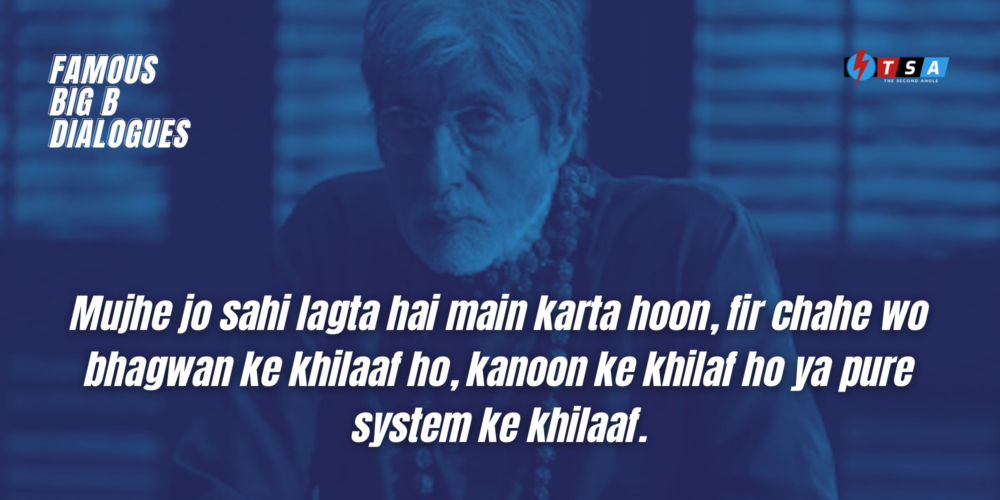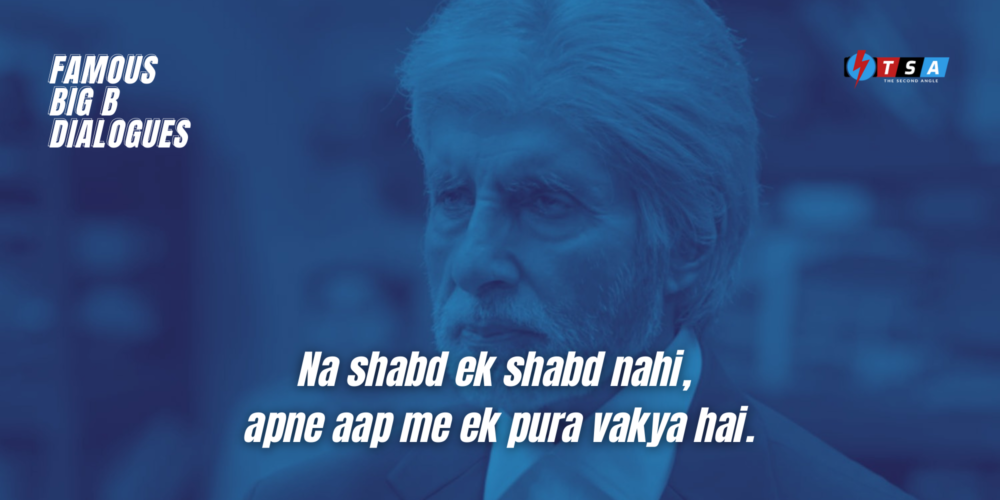 While reading these dialogues, did your ears echoed with Big B's deep baritone? Ours did for sure. Let's know which of these dialogues is your most favourite in the comments section below. 
Also, it was the legendary Rekha Ji's birthday yesterday, so, we revisited some of her iconic stylish looks. Have a look at them and give your eyes a treat 😉
::All the designs are created by TSA writer and designer, Anas Zeeshan.