In cinema and television, many celebrity siblings have played opposite one another. In the cult classic Donnie Darko, Maggie Gyllenhaal and Jake Gyllenhaal featured as a brother and sister combination, while Tia and Tamera Mowry starred as twins in the '90s sitcom Sister. However, hiring non-related on-screen siblings can be difficult because simply appearing alike isn't enough if the actors don't have the proper dialect, rapport, or mannerisms.
On the other hand, there are a lot of on-screen siblings who aren't related in real life, even though they may be based on their appearances, their conduct, and their believable sibling squabbles. All of these on-screen sibling duos might pass for real-life siblings.
1. AXL and Sue – The Middle
A classic example of siblings that we witness in our daily lives is the good girl and spoiled boy, or the other way around. Maybe we're just too used to it because we're the same type of sibling pair.
While they are continually fussing about one another's peculiarities, they also support one another. While Axl is quiet about his feelings for his sister, he makes up for it by being there for her whenever she needs him.
2. Dean and Sam – Supernatural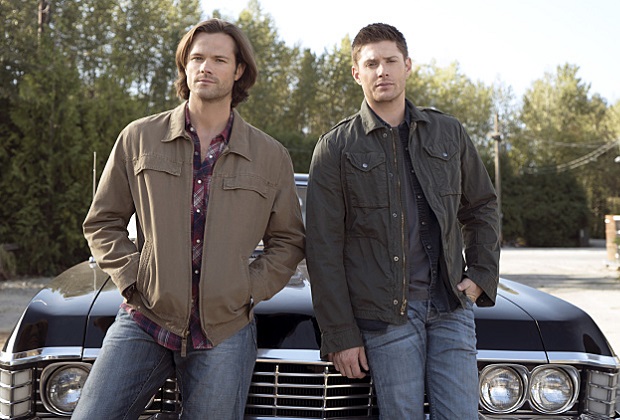 I've lost track of how many times these brothers have put themselves in harm's way to save the other. Dean and Sam are the epitomai of siblings who grow up together, different but never apart. Dean has given up his soul to save Sam, and he has repeatedly put himself in danger to protect his younger brother.
On the other hand, Sam has endured a significant setback to protect Dean's safety. That is what I refer to as sibling love. Also, Sam, for once, brings Dean the right type of pie.
3. The Big Three – This Is Us
The Big Three captures what it's like to grow up surrounded by siblings' love, a sensation we all deny but know all too well. They are deeply in love with each other and have stood by each other during the show's emotional rollercoasters.
They know where they stand and where they came from in life, and they never abandon one another when the other is in need. After all, what matters most is family.
4. Sheldon and Missy – Yong Sheldon
One is snarky, the other is odd, and the two together are a funny mix. Sheldon is irritated, and Missy has just the right amount of retorts. When Sheldon notices Missy annoying him, he rushes to his Meemaw's aid.
5. Sam and Casey – Atypical
One of the most underappreciated on-screen siblings. Casey was constantly looking out for Sam, from her little head smacks to aggravating him all day to being the first one to help Sam when he needed it, Casey proved she was the best sister anybody could have. Sam, too, made it a point to be there for Casey. Such an underrated duo!
6. Damon and Stefan – TVD
We didn't anticipate Stefan and Damon to give us sibling objectives because they're always fighting and bickering over each other's life, but isn't that what siblings are for?! But, as the show progresses, we witness their bonding and working out their differences.
They then struggled to save each other, and we wouldn't have been upset if the producers had opted to make the show entirely on "Brothers Bourbon Bond."
7. Lindsay and Sam – Freaks and Geeks
The best and most compelling sibling relationship in television history was between Sam, the geek, and his older sister Lindsay, the wannabe freak. Sam was always there to remind Lindsay how desperate and "uncool" she was when she went too far, but they always had each other's backs. The weird yet altruistic elder sister and the geeky but protective little brother.
8. Claire and Mitchell – Modern Family
We typically see them squabble over who is Dad's favorite. Mitchell is a mama's boy, whereas Claire is a daddy's girl. This pair of siblings is the embodiment of how a brother and sister behave globally, despite their opposites. When they were both shut out of their old treehouse, the way they battled but eventually came together and ganged up on their father was both humorous and touching.
9. Alexis and David – Schitt's Creek
This sibling's connection is exactly what we find in every household, from creative insults to looking for each other. When they fight, they're charming, but when they're seen supporting each other, they're even cuter. Alexis was by her side when she broke up, and when David was getting married, Alexis led him down the aisle. Their special bond is what distinguishes them.
Also Checkout: 25 Famous Dialogues Of Dabangg Movie