Bella Hadid net worth is $25 million. She is a professional American fashion model from Washington, DC. Bella and her sister Gigi are the two most popular and highly paid models on the planet.  Bella earned $6.5 million in 2017 and 8.5 million in 2018, she was making her name on the modelling career, and before we know, she was the 8th most paid model on the planet. She earned $10 million in the year 2019 and as we all can see now she is the most popular model and net worth is $25 million in the current year, that is, 2022.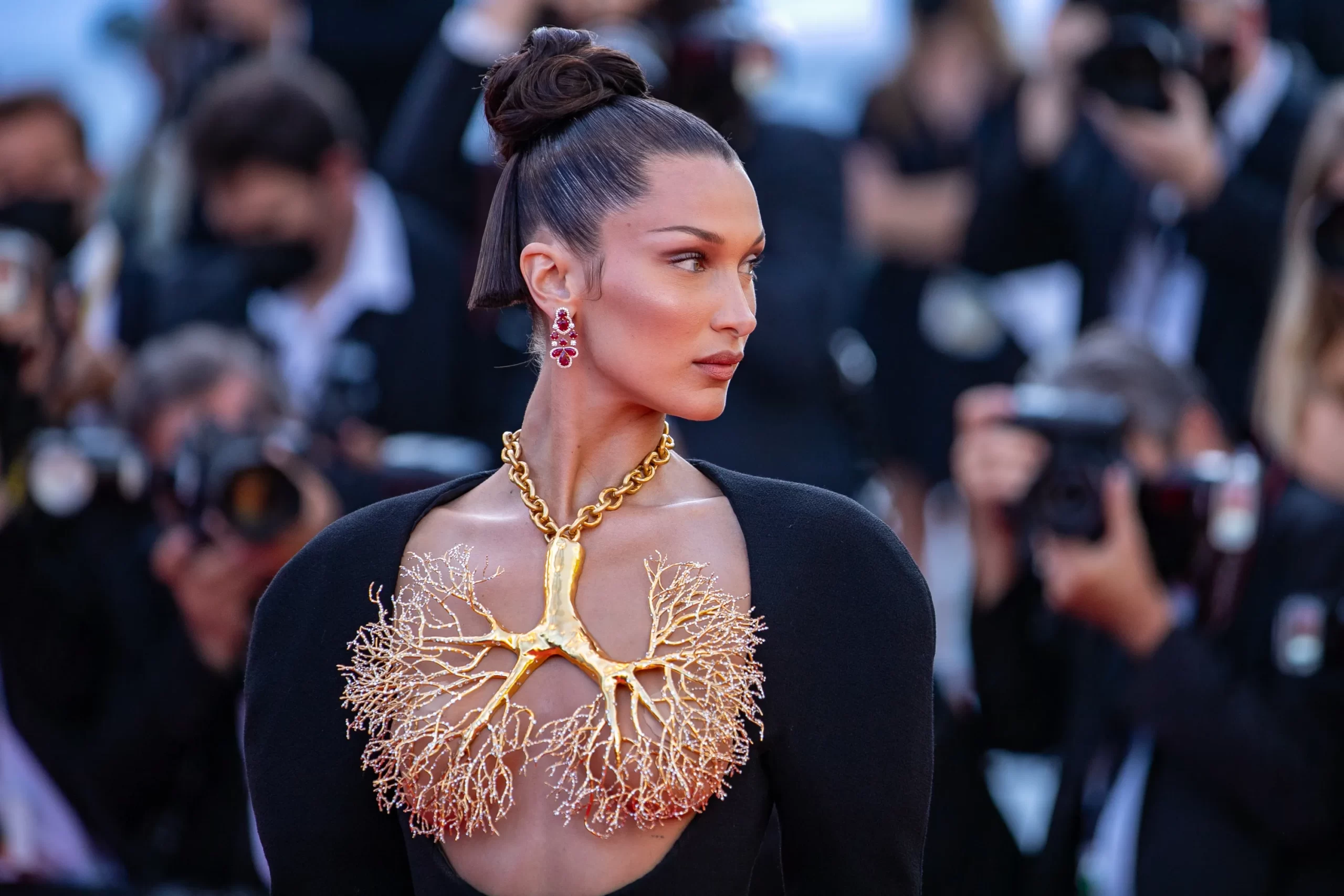 Bella Hadid is considered one of the most stylish and talented young models in the contemporary fashion scene, she won the prestigious 'Model of the Year' title at Model.com's Model of the Year Awards in 2016.
EARLY LIFE
Isabella khair Hadid was born on the 9th of October 1996, in Washington, DC. Bella has 2 siblings Gigi and Anwar who both are also model. Her mother is Yolanda Hadid who was a former model and her father Mohamed Hadid is Palestinian. Her parents got divorced when she was seven years old…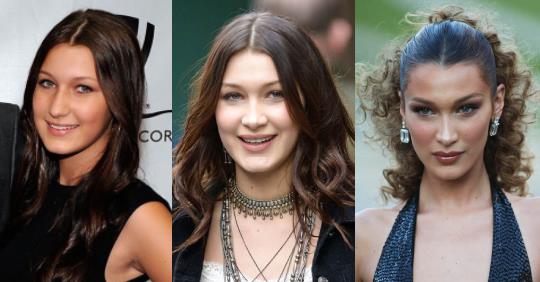 After graduating from high school in 2014, Bella moved to New York City to study photography at the Parsons School of Design, although she dropped from the course to focus on her modelling career.
CAREER
Hadid's first modeling job was for a Flynn Skye commercial project when she was 16 years old. Soon after that, she was featured in other projects like ' swan sittings'and 'Smoking Hot'. Later, she signed to IMG models in August 2014 and made her first New York Fashion Week  debut the same year, walking for Desigual. She also walked for Tom Ford in Los Angeles in spring fashion weeks of 2015.
Bella also modeled for Balmain at the Paris Fashion Week. She made her Chanel debut in December 2015 and walked in the luxury brand's Métiers d'Art show in Rome for the first time. Bella made her first cover appearance on 'Jalousie Magazine' in December 2014. She shot some campaigns with her sibling Gigi.
The popular model has won many awards. Including the model of the year Daily Front Row's Fashion Los Angeles Awards and Model of the Year at the GQ Men of the Year Awards, both in 2016.
In addition to her modeling career, Hadid has also pursued other ventures, appearing in the 2016 short film "Private" by Tyer Ford. Hadid has also tried her hand at designing, releasing three collaborations with brand Chrome Hearts. Their third collaboration, "Hellz Bellz" sunglasses, officially became available in December 2019.
PERSONAL LIFE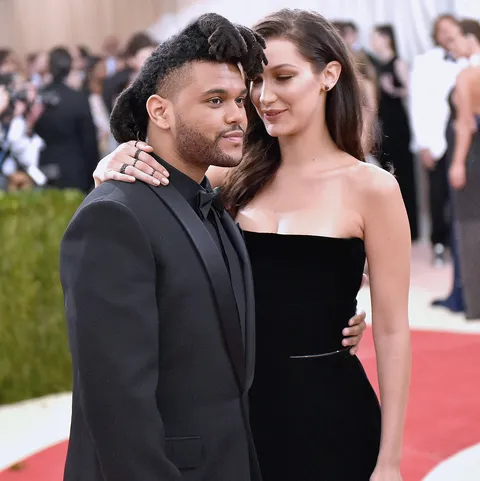 Hadid is a fan of sneakers and was featured in a video for complex as part of their "sneak shopping" series. Her interview was infamously awkward, and achieved viral status on the internet as her responses to what kind of sneaker she liked and disliked became widely circulated and joked about. Bella has been open about her chronic Lyme disease diagnosis. She was also arrested and charged with a DUI. She had her driver's license suspended for a year, with a six-month prohibition. Bella also began dating Canadian singer The Weekend in 2015 in a high-profile public relationship, and she was also seen in his music video in 2015 ' The Nights. They first broke up in 2016, November and reunited in 2018 and for the second time in 2019, they broke up.  
QUOTES
My fashion resolution for 2015 is to continue to be inspired by all the great designers of the past and present while keeping true to my style and myself."

Humans are humans. If somebody's means to you, it's not gonna feel good – no matter if you're a man or a woman. I'm really proud to be a woman. I love that women can be feminine but also powerful. You know, free the nipple!

I grew up in Malibu, so it's nice to be back home and be with my parents and sit and drive my car and listen to music and just chill out for a little bit. 

I don't walk down the street like, "I'm famous." It's still weird to me when people ask for pictures. My close friends from high school keep me grounded – they don't care about what I do. I'm still the same person I was, and I try hard not to change.
UNKNOWN FACTS
My dad was always religious, and he always prayed with us, she said. " I am proud to be a Muslim."

Hadid dyed her hair to distinguish herself from her older sister, Gigi.

She Unfollowed Selena Gomez After Finding Out She Was Dating Her Ex, The Weekend.

Bella opened up about the conflict in an

emotional Instagram post

in December 2017.

She has Dutch and Palestinian roots, and she is a Muslim.
Bella is considered the most stylish and talented young model in the modeling career. She also won the most prestigious ' model of the year' title at  model.com's model of the year awards in 2016. In the starting, Bella Hadid net worth was $6.5 million and now her net worth is $25 million. She is one of the most popular models on the planet.
Also, Checkout: Interesting Scenes Deleted In A Movie

Source: WealthyGarage