In today's digital age, binge-watching TV shows have become a popular pastime for many. With countless streaming platforms and an abundance of captivating content, it can be overwhelming to decide what to watch next. That's why we've compiled a list of 7 binge-worthy TV shows that are sure to keep you hooked and entertained for hours on end. From gripping dramas to thrilling mysteries, these shows have it all.
The seven TV shows mentioned below are just a taste of the vast array of binge-worthy content available today. Whether you're in the mood for suspense, laughter, fantasy, or historical intrigue, there's a show on this list that will captivate your attention and keep you coming back for more.
So grab your remote, settle into your favorite spot on the couch, and prepare for a thrilling binge-watching experience. So grab your popcorn, get cozy, and let's dive into our top picks for binge-worthy TV shows that deserve a spot on your watchlist.
Following is the list of 7 Binge-Worthy TV Shows to Add to Your Watchlist
1. "Stranger Things"
If you haven't already heard of "Stranger Things," where have you been? This Netflix original series takes viewers on a thrilling journey filled with supernatural elements, mystery, and a healthy dose of 80s nostalgia.
Set in the small town of Hawkins, Indiana, the show follows a group of kids as they uncover dark secrets and encounter otherworldly creatures.
With its captivating storyline, well-developed characters, and nostalgic atmosphere, "Stranger Things" is a must-watch for fans of sci-fi and mystery genres.
2. "Breaking Bad"
Considered one of the greatest TV shows of all time, "Breaking Bad" tells the story of a high school chemistry teacher turned methamphetamine manufacturer.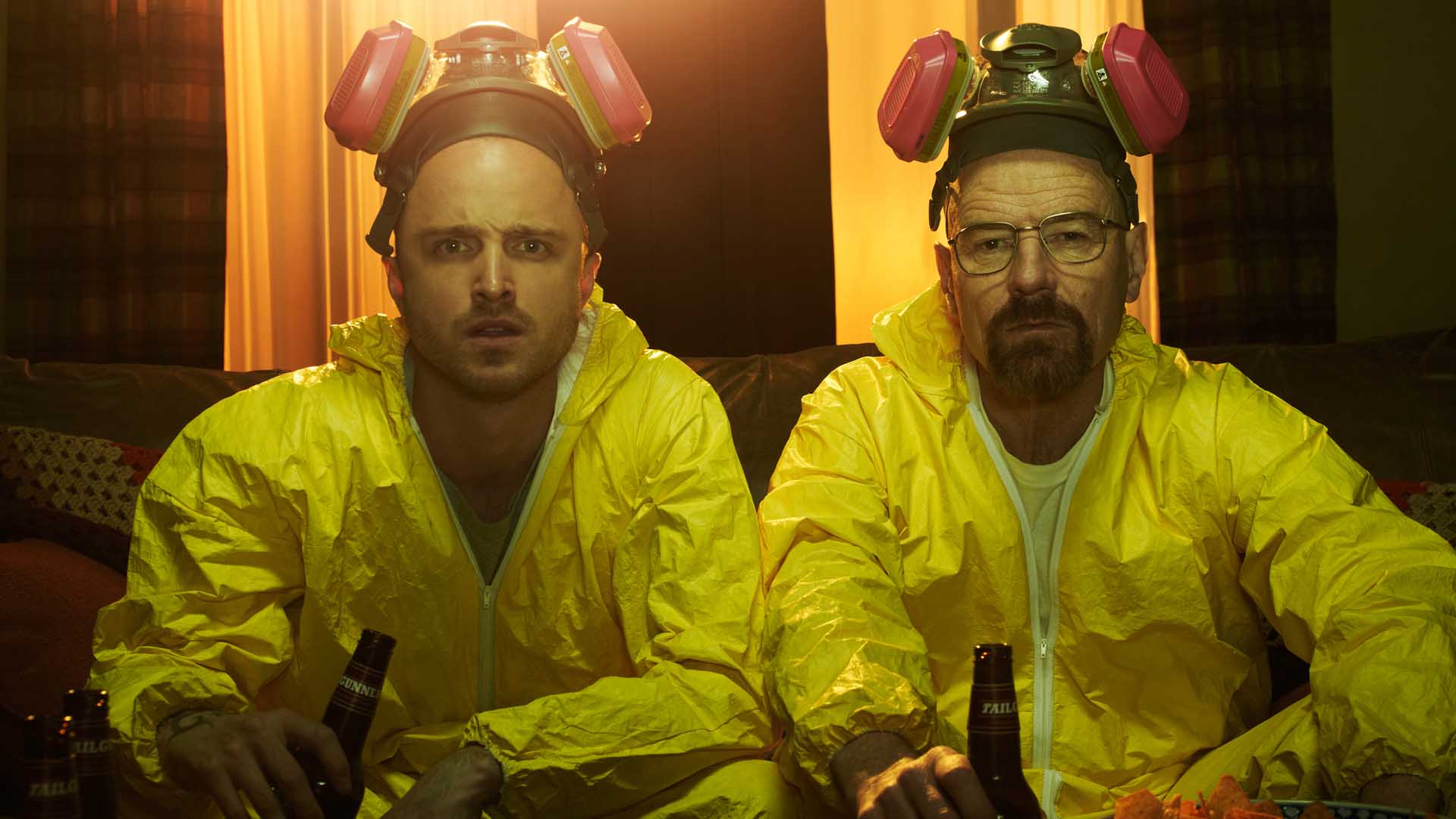 This critically acclaimed series is known for its intense storytelling, complex characters, and gripping plot twists.
With each episode leaving you wanting more, "Breaking Bad" is a perfect choice for those who enjoy morally ambiguous characters and a suspenseful narrative.
3. "Game of Thrones"
"Game of Thrones" is a fantasy epic that has taken the world by storm. Set in the fictional continents of Westeros and Essos, the show follows the power struggles, alliances, and battles for the Iron Throne.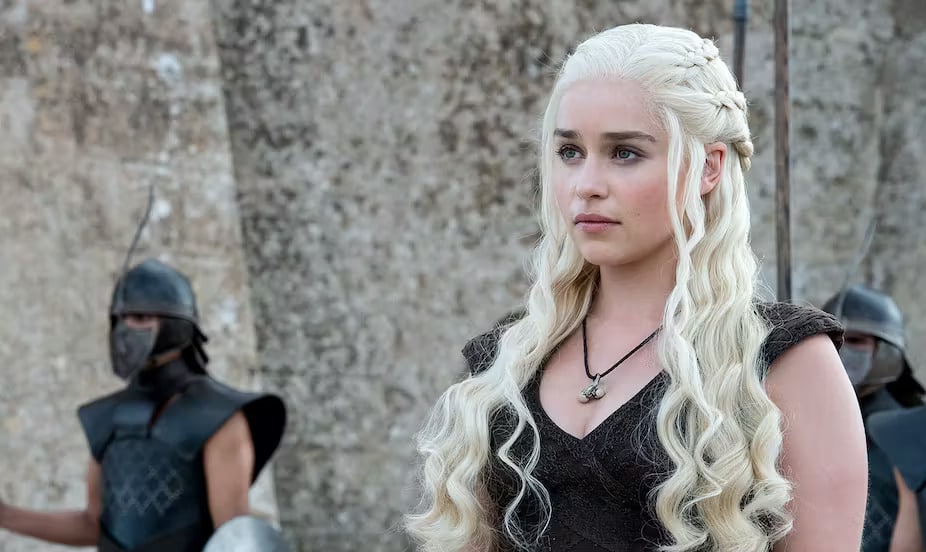 With its intricate plot, memorable characters, and jaw-dropping moments, "Game of Thrones" has become a cultural phenomenon.
Whether you're a fan of fantasy or not, this series is a must-watch for its compelling storytelling and stunning production values.
4. "Friends"
If you're in the mood for something lighter and more comedic, "Friends" is the perfect choice. This iconic sitcom follows the lives of six friends living in New York City as they navigate love, careers, and hilarious misadventures.
With its witty dialogue, lovable characters, and relatable storylines, "Friends" has stood the test of time and continues to be a favorite among viewers of all ages.
5. "Money Heist"
"Money Heist," also known as "La Casa de Papel," is a Spanish heist crime drama that has gained international acclaim. The show follows a group of criminals who plan and execute heists on the Royal Mint of Spain and the Bank of Spain while using codenames based on cities.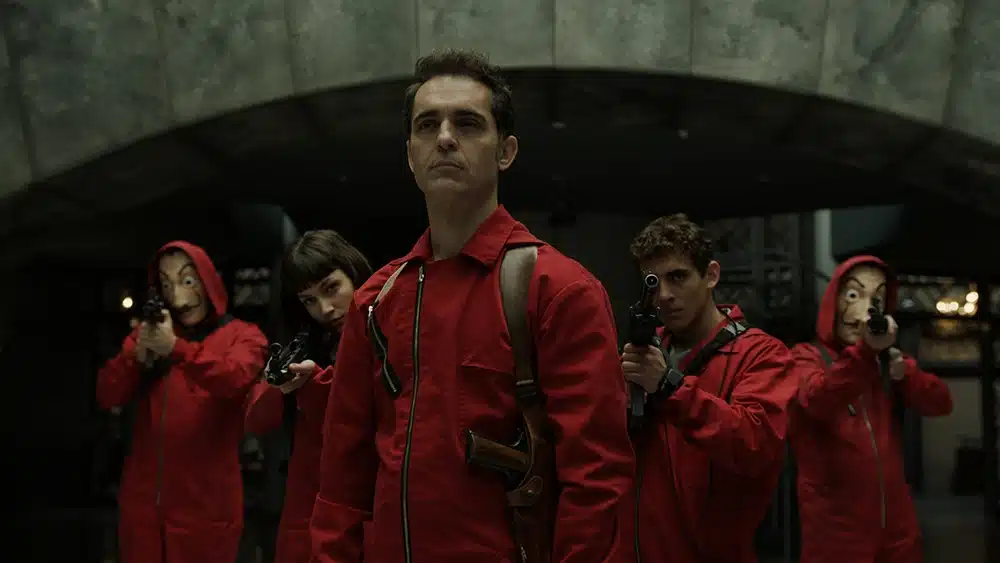 With its intricate plot, complex characters, and high-stakes tension, "Money Heist" keeps viewers on the edge of their seats throughout each season. If you enjoy thrilling heists and adrenaline-pumping storytelling, this show is a must-add to your watchlist.
6. "The Crown"
For fans of historical dramas, "The Crown" is a must-watch. This Netflix series chronicles the reign of Queen Elizabeth II, from her early days on the throne to the challenges she faces as the leader of a nation.
With its lavish production design, stellar performances, and compelling storytelling, "The Crown" offers a fascinating glimpse into the private lives of the British royal family.
Prepare to be enthralled by the intricate details and captivating performances that make this series a true gem.
Frequently Asked Questions ( FAQ's)
How do I find these TV shows to watch?
 All the TV shows mentioned in this article are available on popular streaming platforms like Netflix, HBO, and Amazon Prime Video. Simply search for the title on your preferred streaming service and start watching!
Are these TV shows suitable for all ages?
 While some of the TV shows on this list, like "Stranger Things" and "Game of Thrones," have content that may be more suitable for mature audiences, shows like "Friends" and "The Crown" are generally appropriate for a wider range of viewers. It's always a good idea to check the rating and read reviews to determine if a show is appropriate for you or your family.
How long are these TV shows?
 The length of each TV show varies. Some shows, like "Stranger Things" and "Breaking Bad," have multiple seasons with each episode ranging from 45 minutes to an hour. Other shows, like "Friends," consist of shorter episodes that are typically around 20 minutes in length. Be prepared for the time commitment based on the specific show you choose to watch.
Can I watch these shows offline?
 Some streaming platforms, like Netflix and Amazon Prime Video, offer the option to download episodes or seasons for offline viewing. This allows you to watch your favorite shows even without an internet connection. Check the settings and features of your preferred streaming service to see if offline viewing is available.
Are there any other TV shows similar to these recommendations? 
If you enjoy the TV shows mentioned in this article, you may also like other popular series such as "Stranger Things," "Breaking Bad," "Game of Thrones," "Friends," "The Crown," and more. Streaming platforms often suggest similar shows based on your viewing history and preferences, so don't be afraid to explore and discover new binge-worthy content.
Can I watch these shows with subtitles or in a different language? 
Many streaming platforms offer subtitles and dubbed versions of popular TV shows. If English is not your first language or if you prefer to watch with subtitles, you can usually find these options in the settings of your streaming service. This allows you to enjoy the shows in your preferred language or with additional support for understanding dialogue.
Conclusion
In a world filled with endless entertainment options, these 7 binge-worthy TV shows stand out for their captivating storytelling, compelling characters, and unforgettable moments. From thrilling mysteries and intense dramas to hilarious sitcoms and historical epics, there's something for everyone on this list.
So grab your remote, get comfortable, and prepare to embark on exciting adventures and immerse yourself in these must-watch TV shows. Get ready to lose track of time as you indulge in these binge-worthy treasures.
Also Read: 6 Most Scary Movies On Netflix