Movies are more than just blockbusters with explosions and superheroes; the central idea of the film is what transforms individuals and instills a belief in the viewer's mind. In this article, we have compiled a list of the Best Artificial Intelligence Movies you should watch in 2022.
For the majority of individuals in the twenty-first century, movies are their primary source of entertainment. Given our fast-paced society, it's no surprise that people would rather watch a 90-minute movie than read a 300-page book that offers roughly the same amount of information. Movies are more than just a source of entertainment and amusement; they play a critical role in forming our worldview and communal consciousness.
In this era, artificial intelligence, machine learning, and data science are all buzzwords. And understanding what it is and how valuable it will be in the next few years is more important than ever.
Although Hollywood films like The Terminator, in which killer robots from SKYNET become sentient and begin killing people, tend to exaggerate for dramatic effect, there is still some truth in these films.
Let's have a look at these Best Artificial Intelligence Movies- 
1. The Matrix Series (1999)
The Matrix, which was released more than 20 years ago, is still considered one of the best films about artificial intelligence ever made by humanity. The film follows a man named Thomas A. Anderson, who works as a computer programmer and appears to live a normal life in a futuristic New York.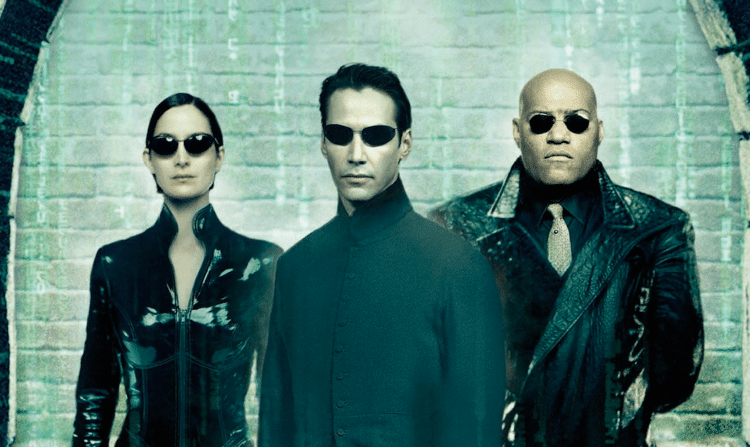 Thomas, on the other hand, works as a hacker under the moniker Neo at night, and he is constantly in danger as a result of his unlawful actions. Neo begins to doubt his apparent reality, and it is only when he meets Morpheus, a famed computer hacker, that he realizes the truth about his universe.
2. Blade Runner (1982-2017)
This dystopian science fiction film is (in my opinion) one of the best artificial intelligence films of the twentieth century. "Blade Runner" is a science fiction film set in Los Angeles in the year 2019, in which a group of bio-engineered robots known as replicas escape their space colony and pose a major threat to humans, prompting officer Rick Decard to unwillingly agree to murder them.
The replicas in "Blade Runner" are not immortal, unlike many other films about robots. Knowing they have just four years to live, they investigate the philosophical meaning of mortality while destroying the humans who created them.
3. Love Death + Robots (2019-2021)
Each of Love, Death + Robots' 26 episodes recounts a new story about love, death, and, yes, robots. The entire series is packed of sexual and violent violence with sci-fi aspects, as the title suggests.
The series is a remake of the animated science fiction film Heavy Metal, directed by Fincher and Miller in 1981. The series, like the original, largely reimagines how humans would live and interact with technology in a future dominated by robots, AI, or alliance. Each episode not only presents a fresh story based on the novel, but also features a different art style.
4. 2001: A Space Odyssey
2001: A Space Odyssey is one of the most well-known films about artificial intelligence, and anyone reading this should watch it. Stanley Kubrick, famed for The Shining and A Clockwork Orange, directed the film.
The plot revolves around a journey to Jupiter with H.A.L 9000 (short for Heuristically programmed Algorithmic Computer), the spaceship's AI character. Kubrick won an Academy Award for best special visual effects, and three BAFTA awards for best art direction, cinematography, and soundtrack were among the 16 accolades and 11 nominations for the film.
5. Her (2003)
The 2013 sci-fi love drama Her, unlike other artificial intelligence films, depicts the emotional side of human relationship with AI. The protagonist of the film is Theodore Twombly, a lonely writer who develops affections for Samantha, a fascinating virtual assistant.
The plot is fascinating, and it offers a unique take on the impact of artificial intelligence on human relationships. Joaquin Phoenix (who plays Theodore Twombly), Scarlett Johansson (who performs Samantha's voice), and Rooney Mara are among the film's major cast members.
6. Superintelligence (2020)
Carol Peters, "the most ordinary human being," is the subject of the film. She feels she's going insane when her TV, phone, and microwave start talking to her. In reality, she has been chosen for observation by the world's first super-intelligence, which has taken over her life as part of a larger, more sinister plan to take over everything.
Carol is now on a mission to preserve humanity by persuading Artificial Intelligence that human life is worthwhile. When watching other popular AI films, it's necessary to take their "predictions" with a grain of salt because they're frequently over-dramatic about artificial intelligence's superpowers.
7. Ex Machina (2014)
Ex Machina should be your first choice if you're seeking for a sci-fi thriller. A young programmer is given the opportunity to participate in an experiment to examine the capabilities of a humanoid AI in Ex Machina's narrative.
What occurs next propels the plot ahead while also engrossing the audience. Many people consider Ex Machina to be a watershed moment in the use of artificial intelligence in popular films. In 2016, it was also nominated for an Academy Award for Best Visual Effects.
8. Inception (2010)
The film Inception blurs the lines between dream and reality. The film follows a crew of specially trained agents known as "extractors," who use an innovative gadget called collaborative dreaming to steal vital information from their targets' minds.
Inception, like other Nolan films, has a complicated and multilayered plot that encourages viewers to watch it again and over again. However, with the recent invention of technology like Neuralink that can analyze brain activity, the far-fetched prospect of viewing someone's dream is no longer so far-fetched.
9. Free Guy (2021)
Guy, the film's main character, ends up as an NPC (non-playable character) in a very realistic open world computer game. This film offers a wonderful balance of action, adventure, and wit, and it is well worth your time!
The film's concept appears to be extremely similar to The Matrix, yet unlike The Matrix, Free Guy is far more relevant to our everyday lives. There are various references to pop culture and the game industry throughout the book. If you've ever played a computer game, you'll find it quite amusing and relatable.
10. The Social Dilemma (2020)
The Social Dilemma is another fantastic illustration of social media's influence in our lives. It features interviews with former employees who contributed to the development of social media as we know it today. Ones that analyze your data and construct an online profile to provide you better advertising and recommendations using AI algorithms.
Furthermore, it emphasizes the impact of conspiracy theories, mental health difficulties, fake news or misinformation, and unintentional political division. While a tech-savvy individual may find the narrative to be a little too theatrical or overblown, the film has a broad appeal.
These are the top artificial intelligence films to watch in 2021, according to us. They look into practically every aspect of AI, including friendly assistants, AI that feels emotions, and even AI that wants to exterminate humanity. Let us know your favorite pick in the comment section below!
Also Checkout: 5 Best Movies of Tom Hardy

Source: 10 Best Artificial Intelligence Movies to watch in 2022