Phuket is a rainforested, hilly island in the Andaman Sea that is home to some of Thailand's most popular tourist spots, particularly along its beautiful western shore. On the island, there are several high-end beach resorts, spas, and restaurants. In Phuket town, you can view old shophouses and lively marketplaces. In this article, we will be discussing some of the best beaches to visit in Phuket.
May is similar to April in terms of weather, but rainfall rises in just 18 days. So, if you're planning a trip here in May, be prepared for the rain. Considering Phuket has a strong Chinese influence, there are several Chinese shrines and restaurants across the city. Every year, a Chinese Vegetarian Festival is held there. While the Chinese population is relatively large, there are many other ethnic groups that bring their own customs and festivals to Phuket.
Phuket is surrounded by several gorgeous beaches due to its size. The sunsets from Laem Phromthep's viewpoint are believed to be among Thailand's most magnificent. We have curated a list of the 5 best beaches to visit in Phuket below.
Take a look at our list of 5 best beaches to visit in Phuket:
1. Patong Beach
Patong is the main beach on Phuket's west coast. Although it is a large area with restaurants, stores, marketplaces, bars, and go-go bars, it is no longer Thailand.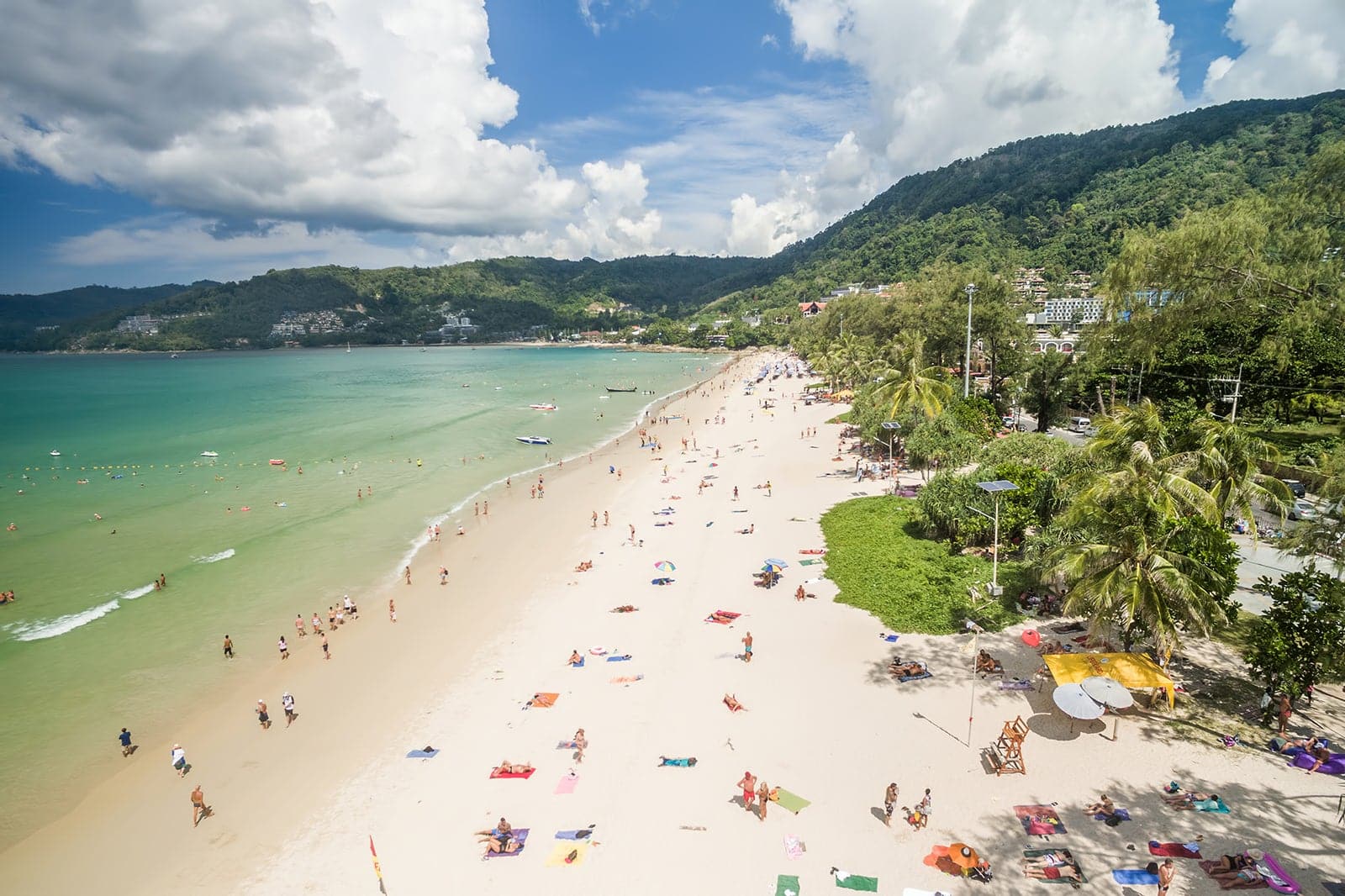 The beach may be crowded in the middle, but the northern end is still pleasant and reasonably calm. There are thousands of hotels to select from, but just a few premium ones and the beach itself only has three. Patong is the best place to go if you're going to a party.
2. Kata beach
After Patong Beach, Kata Beach is Phuket's second most popular beach. During the high season, it is popular with families due to its white sand beaches and beautiful blue waters.
Kata is less busy than Paton and has a good nightlife, as well as a variety of restaurants and shops. There are lots of hotels to suit every budget, although just a few are located on the beach.
3. Kata Noi Beach
Kata Noi Beach is a little cove near Kata that is ideal for those who want to avoid tourist hordes. With its crystal blue waters during the high season, this gorgeous sandy beach was previously rated one of the most beautiful beaches in the world.
Given its distant position, it was thankfully relatively peaceful, and if you don't know it, you'll probably miss it.
4. Ya Nui Beach
Ya Nui is a little beach tucked in a cove between Karon Viewpoint and the famed Promthep Cape on Phuket Island's southernmost tip, and it has all the beauty of a small beach.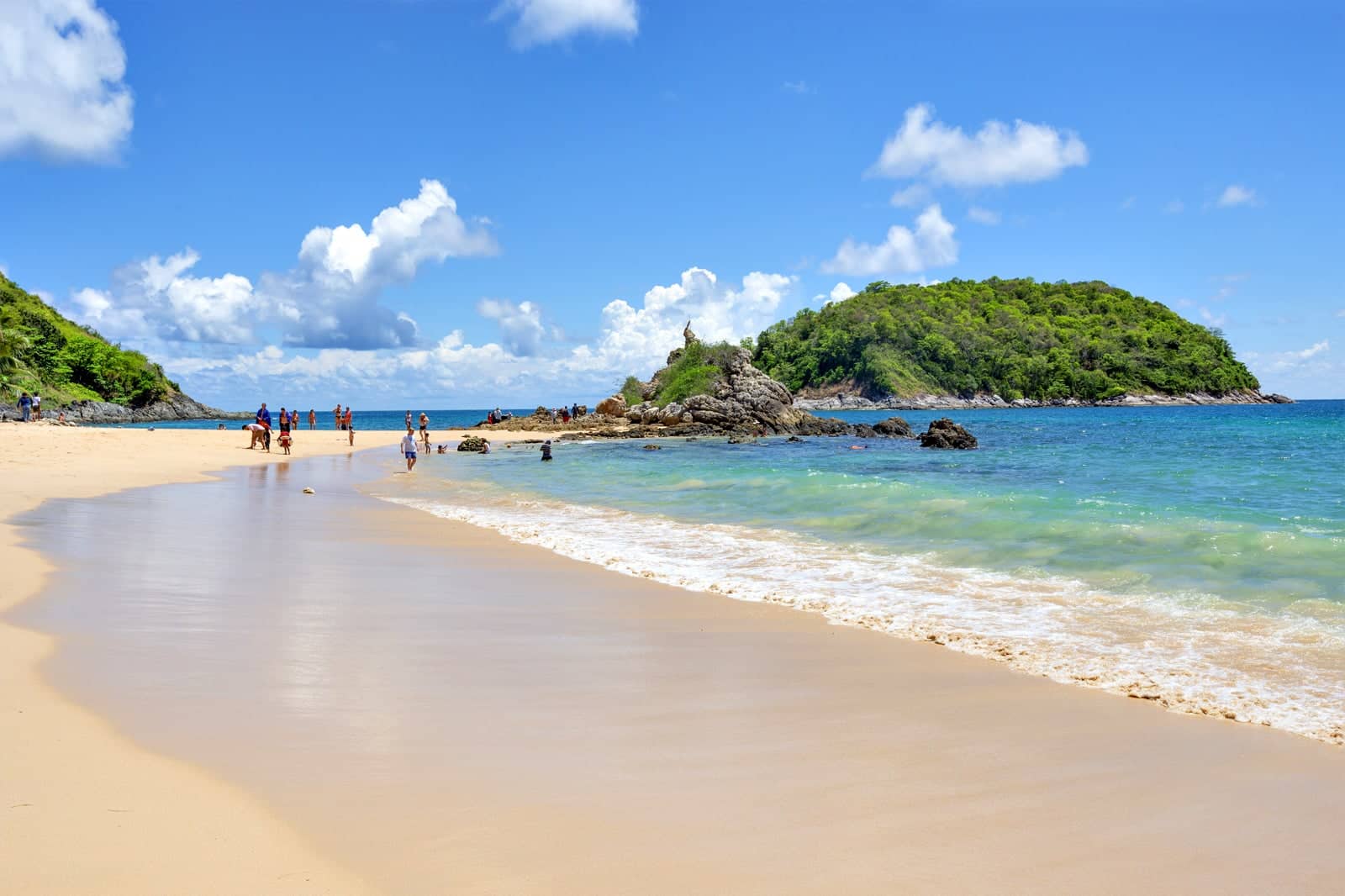 It may appear to be a secret beach, but it isn't, and many people will enjoy themselves there, particularly snorkeling and shore diving. It's easy to miss unless there are a lot of vehicles parked on the street.
5. Nai Harn Beach
Nai Harn is a magnificent beach surrounded by lush green hills and little islets. The beach is exceptionally soft, and the ocean is a brilliant blue in the high season (November-April). It's quite different from the west coast's tourist hotspots like Paton and Kata Noi.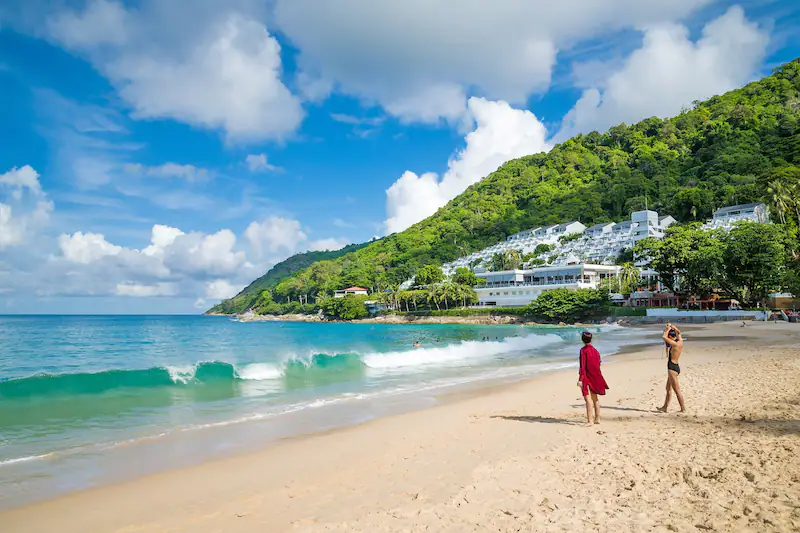 The park that surrounds the bay is quite protected and hasn't altered much, but just behind the trees are plenty of Thai eateries and street food. With only a few hotels, Nai Harn has managed to keep a lot of its original charm. The beach is in a protected cove with calm waters where sailing and fishing boats can anchor.
Some of the best beaches to visit in Phuket are listed above. All of the major beaches provide diving, snorkeling, windsurfing, and sailing training and equipment.
Also Read: Top Wildlife Resorts In India For An Exciting Stay