He even began his career with Steven Spielberg's Empire of the Sun, when he was only 13 years old. Over the years, he has received worldwide acclaim for his diverse roles and phenomenal acting skills. In this article, we will explore some of the best Christian Bale movies to watch in 2023.
From The Dark Knight to American Psycho, here are the 8 Best Christian Bale Movies to Watch in 2023- 
1. Vice (2018) 
Loosely based on the vice-presidency of Dick Cheney under George W. Bush, Vice portrayed another side of Christian Bale since you could hardly believe at first glance that the actor playing is Bale.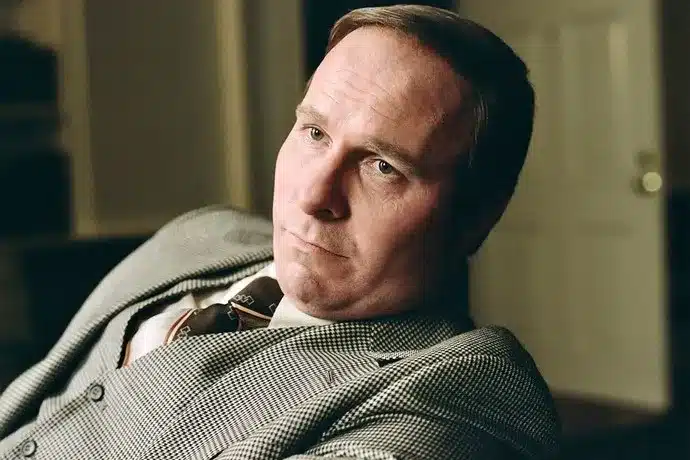 His transformation was not limited to physical but even covered emotional and mental switches- and it was not surprising that Bale received an Oscar nomination for his performance. Although the film was criticized for its storyline, Bale single-handedly managed to carry it.
2. The Big Short (2015)
Another collaboration between Adam McKay and Bale, The Big Short is based on Michael Lewis' book revolving around the 2007-08 financial crisis.
Christian Bale plays the role of the American investor and hedge fund manager, Michael Burry, who invented the theory that the U.S. housing market is extremely unstable. Bale's performance received an Oscar Nomination for Best Supporting Actor, marking his third nomination for Academy Awards.
3. Empire of the Sun (1987)
The list will be incomplete without Bale's first movie. Critics were mesmerized by Christian Bale when the 13-year-old actor took the role of a young boy in Shanghai during the Second World War who was separated from his parents.
Directed by Steven Spielberg, Bale showed signs of immense potential and maturity with his first movie which marked his leading role as well.
4. American Psycho (2000) 
Gaining a cult following over the years, the satirical horror follows an investment manager Patrick Bateman who has an alter ego- he is a serial killer. The movie is a satire on consumerist culture based on the 1990s novel of the same name written by Bret Easton Ellis.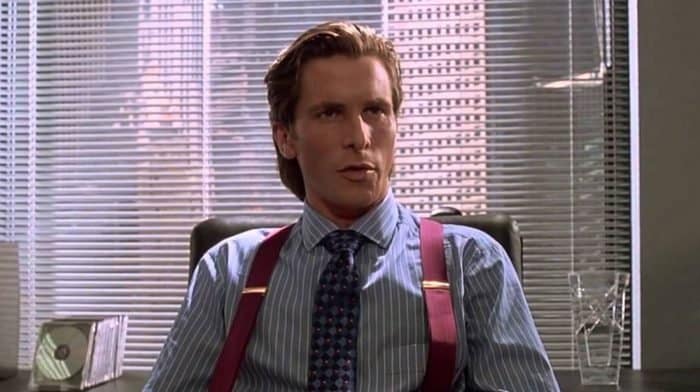 It gained popularity again in the 2020s because of the seemingly "sigma" personality of Bateman, and the phenomenal performance that Bale gave.
5. The Batman Trilogy 
Directed by Christopher Nolan, the Dark Knight Trilogy features Christian Bale as Batman/Bruce Wayne. Showing shape-shifting at its finest, Bale played the role impeccably beginning with a scared Bruce slowly overcoming his fear to become a friend of the shadows and darkness.
Although he leaves behind his past, the sense of sorrow never leaves his face- showing just how wonderful of an actor Christian Bale is.
6. American Hustle (2013)
Directed by David O. Russell, American Hustle is a black comedy featuring Bale as a con artist named Irving Rosenfeld. Christian Bale and Amy Adams star as two con artists who are pressured by an FBI agent to execute a sting operation for corrupt politicians.
Donning the attire of a fat man, Bale's performance was phenomenal in the movie earning him his second Oscar nomination.
7. The Fighter (2010)
Based on the life of professional boxer Micky Ward, The Fighter is a sports drama featuring Mark Wahlberg, Christian Bale, Amy Adams and Melissa Leo. Another collaboration between Bale and David O. Russell, the movie portrays Bale as Dicky Eklund, the elder brother of Micky Ward.
For his role, Christian Bale had lost 30 pounds- and he won an Oscar for Best Supporting Actor as well as a Golden Globe and Screen Guild Award.
8. The Machinist (2004) 
Another movie that has earned a cult status over the years, The Machinist features Christian Bale as a machinist who has paranoia and delusion after not sleeping for an entire year.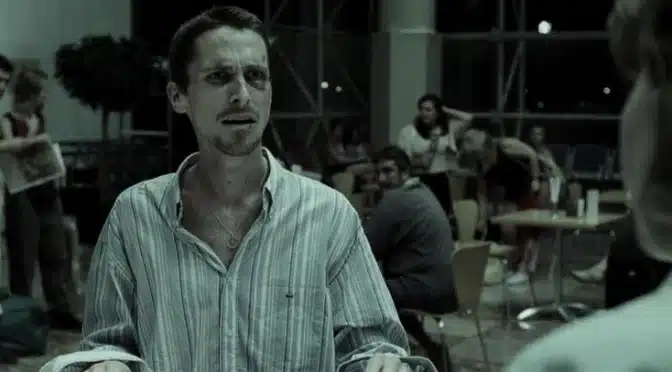 The psychological thriller shows another side of Bale and he was acclaimed by critics for his performance.
Conclusion- 
Christian Bale has completed four decades in the film industry however his zeal to work in films has not slowed down. Recently, he starred in a Netflix original film The Pale Blue Eye and he is also working on other films. Which character of Bale do you like the most? Do let us know in the comment section. Hope you enjoyed this list of best Christian Bale movies.