The Maldives is a stunning collection of over a thousand islands that are so gorgeous that it feels as if a wizard sprinkled magic white dust on a great painting and brought it to life. The Maldives is noted for its brilliant white sandy beaches (remnants of the wizard's magic dust, maybe), glistening blue sea that submerges lovely reefs, and cloudless skies. It is located in the Indian Ocean, not far from the Indian west coast.
Among the many lovely places to travel throughout the world, the Maldives has an unrivalled opulent aura that continues to draw visitors seeking peace and serenity, as well as plenty of romance. Nonetheless, foodies, history and art buffs, as well as explorers, will like this vacation spot.
Here are the 6 Best Places in the Maldives that are a Must-Visit for your trip-
1. COMO Cocoa Island
COMO Cocoa is one of the most sought-after destinations in the Maldives, with its various islands. It is home to a great number of resorts, with the best feature being the presence of water villas (you have to experience staying in one of these).
COMO Cocoa Island includes roughly 33 water villas, each with top-notch amenities. After you've planned your staycation, go for a long walk on the white powder sand and luxuriate in a spa getaway. The restaurant and the food are always top-notch and so are the rejuvenating activities like diving and snorkelling that can be enjoyed at the house reef.
2. Male Atoll
Male Atoll is the largest city in the Maldives and plays a significant role. It is without a doubt one of the best destinations to visit because it offers a variety of entertaining things. Surprisingly, one thing you won't be able to complain about in this tropical paradise is the weather.
The monsoon season lasts for the majority of the year, making it an excellent choice. Male Atoll, as one of the most well-known locations, offers a variety of excellent activities. Scuba diving, snorkelling, diving, and a variety of other activities are just a few of the activities available. Of course, there are certain tourist attractions to see, such as Male's National Museum and the Tsunami Monument, among others.
3. Baros Island
This is a great area to visit if you want to get away from the crowds. In the Maldives, Baros is a highly ranked and popular island. This island is known for its natural beauty and gorgeous corals, with sun-kissed beaches and boutique luxury resorts.
Baros offers a variety of water villas and island resorts with luxurious amenities, as well as a few restaurants and pubs nearby. Dip your feet in the cyan-blue water and rest your muscles in the spa on Baros. There are also a variety of watersports available for adventurous couples.
4. Sun Island
It is situated in the south. The magnificent Nalaguraidhoo Island, also known as Sun Island, is located in the Ari Atoll. The island is too beautiful to describe, with its beautiful tropical environment and clear blue oceans. Its allure and opulent resorts will seduce you.
If you're going with a companion, this is an excellent location. You may enjoy some fun surfing, snorkelling, and diving, and when you're weary of all that, you can relax in the sauna and get a fantastic massage at a spa, just like you can at the majority of places to visit in the Maldives.
5. Emboodhu Finolhu Island
One of the island's most appealing features is the arrangement of the water villas in the shape of a flower bud. When landing in a seaplane, a little rubbernecking can enable you to glimpse this wonderful sight.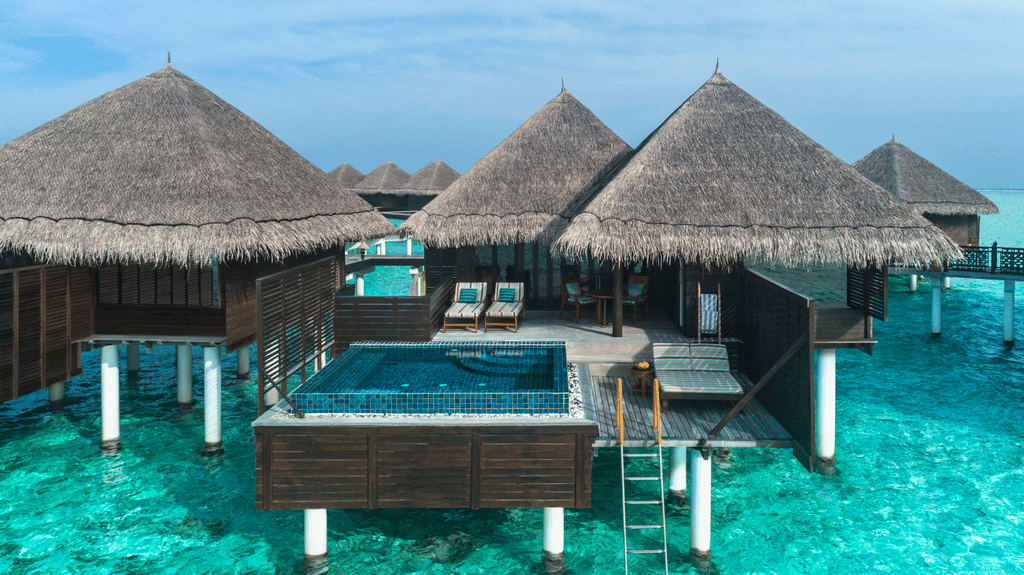 The magnificent Taj Exotica Resort is located on Emboodhu Finolhu Island, which has roughly 55 water villas. You will be lavished with 5-star accommodations and services, as well as the opportunity to indulge in a rejuvenating spa getaway. This island, however, is easily accessible by speedboat due to its proximity to the Maldives International Airport.
6. Alimatha Island
This island, lying on the border of the East Maldives' Vaavu Atoll, is ideal for diving aficionados. It's also cool because it has some fantastic massage centres, spas, bars, and, of course, an attractive beach with its azure waves.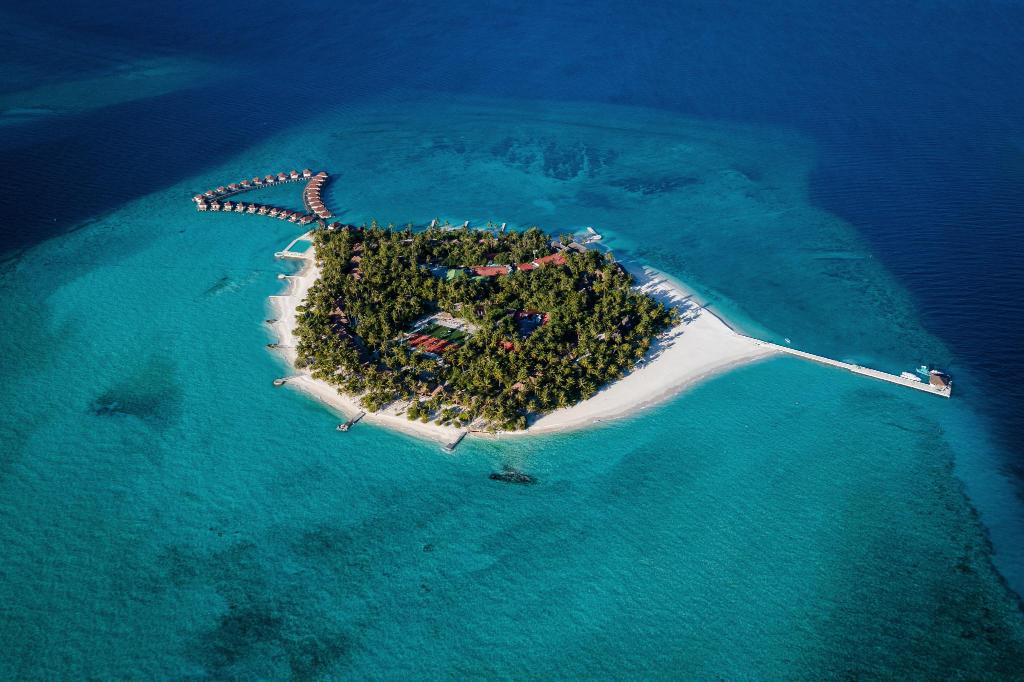 Canoeing on the glistening blue river is no longer a pipe dream! You can do this on Alimatha Island's Miyaru Kandu, Fotte Kandu, where the water is crystal clear and the ambience is absolutely lovely! Diving and snorkelling are two more enjoyable activities you may do while you're there.
Also Read: 5 Best Beaches To Visit In Goa