Angelina Jolie is a role model for many people. Her raw energy and voracious sympathy for people are impressive, not simply because she has a great heart. In this post, we are gonna look at some of the best quotes by Angelina Jolie that everyone adores. 
"Save one third, live on one third, and give away a third."  Angelina Jolie's comment has given hope to millions around the world, particularly women and children in the world's poorest regions. Angelina Jolie is more than a Hollywood star; she is live evidence that every desire can be realized. She has a lesson for everyone, from the young girl who is unsure about her future to the young adult in love to the couple juggling work and family.
List of 14 best quotes by Angelina Jolie is given below:
Different is good.  So don't fit in, don't sit still, don't ever try to be less than who you are.

Every day we choose who we are by how we define ourselves.

You'd think, 'What if I make a mistake today, I'll regret it'. I don't believe in regret, I feel everything leads us to where we are and we have to just jump forward, mean well, commit and just see what happens.

If you ask people what they've always wanted to do most people haven't done it that breaks my heart.

Anytime I feel lost, I pull out a map and stare. I stare until I have reminded myself that life is a giant adventure, so much to do, to see.

To be a service to others creates a happier life.

When I was growing up I wanted to adopt, because I was aware there were kids that did not have parents. It is not a humanitarian thing, because I do not see it as a sacrifice. it is a gift. We are all lucky to have each-other.

Make bold choices and make mistakes. It is all those things that add up to the person you become.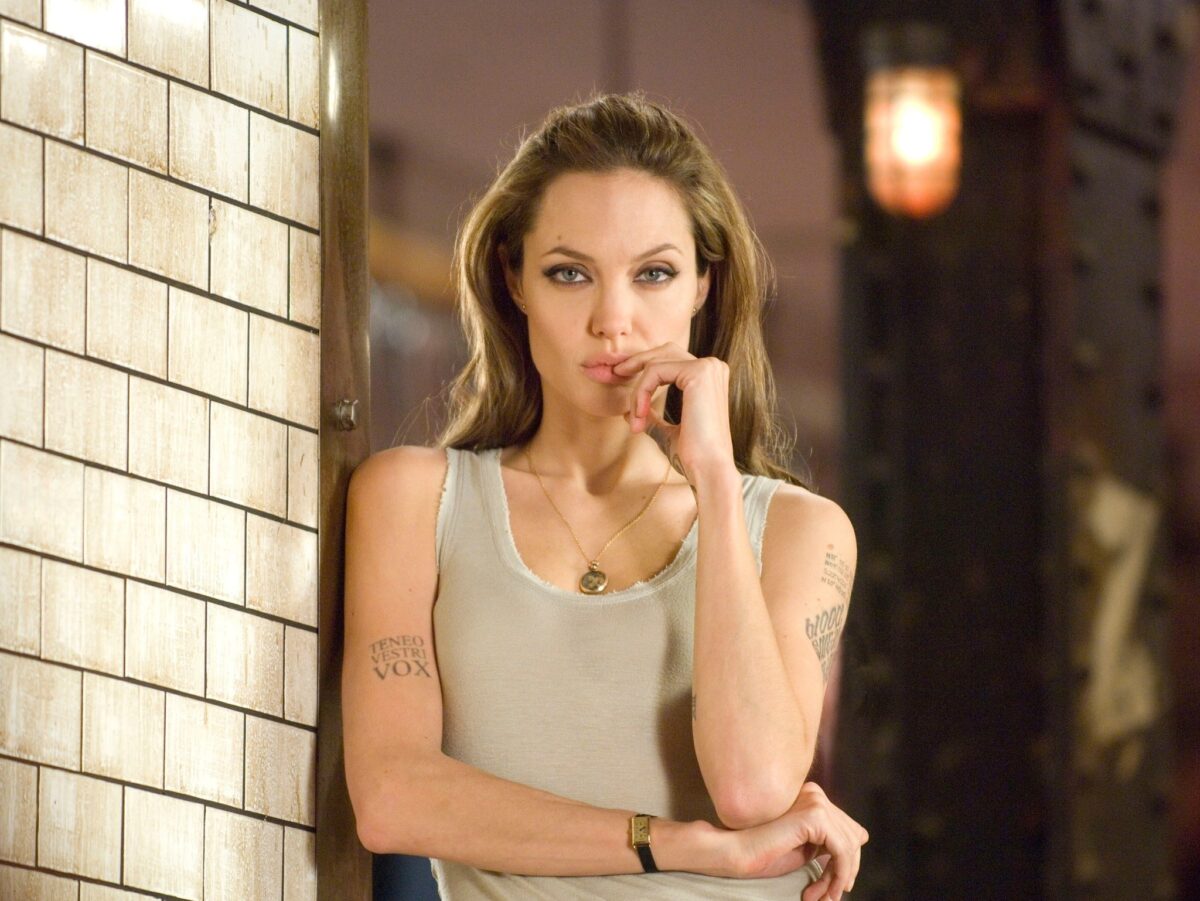 t's hard to be clear about who you are when you are carrying around a bunch of baggage from the past. I have learned to let go and move more quickly into the next place. It is a survival thing. I just move forward.

We come to love not by finding the perfect person, but by learning to see an imperfect person perfectly.

"We have a choice about how we take what happens to us in our life and whether or not we allow it to turn us. We can become consumed by hate and darkness, or we're able to regain our humanity somehow, or come to terms with things and learn something about ourselves."

"Without pain, there would be no suffering. Without suffering, we would never learn from our mistakes. To make it right, pain and suffering is the key to all windows, without it, there is no way of life."

"Love one person, take care of them until you die. You know, raise kids. Have a good life. Be a good friend. And try to be completely who you are. And figure out what you personally love. And go after it with everything you've got no matter how much it takes."

"Like every parent, when you start your family, your life completely changes. And you completely live for someone else. I find that the most extraordinary thing. Your life is handed over to someone else. From that moment on, they come first in every choice you make. It's the most wonderful thing."
Her life narrative reads like the various roles she has played on screen, which is why she compares her life to that of a movie heroine. While her life narrative is enough to inspire you to face any challenge, her endless quotations may just be the catalyst you need to reach your full potential. She is also one of those campaigners that put their faith into action, which is why her comments are so powerful. Here was the wrap-up on some of the best quotes by Angelina Jolie. 
Also Checkout: 15 Best Quotes Of Millie Bobby Brown