The overall needs of solar panels installations on Earth exceed the world's present and projected energy needs further by a large margin. This highly distributed source has the ability to meet all future energy demands if properly exploited.
A solar cell panel, also known as a solar electric panel, photovoltaic (PV) module, or simply a solar panel, is a collection of photovoltaic cells that are put in a framework for installation. Using sunlight as a source of energy, solar panels produce direct current electricity. PV panels are made up of PV modules, whereas PV arrays are made up of PV panels. The arrays of a photovoltaic system supply solar energy to electrical equipment.
Is solar energy affordable in India?
Solar electricity was once thought to be a mediocre power source. However, it is currently one of the primary driving forces for the move to greener, more sustainable energy.
According to a survey conducted by the International Renewable Energy Agency (IRENA), costs are lowering throughout the world, and India is currently providing the world's cheapest solar electricity.
Due to a combination of low-cost Chinese panels, accessible land, and inexpensive labour, the cost of constructing large-scale solar projects in India declined by 27% year over year in 2018.
India's average solar prices from large-scale installations were less than a third of those in Canada, which had the highest costs of the nations studied.
In India, hardware costs such as racking and mounting account for more than half of total costs, with soft costs such as system design and financing accounting for the rest.
Lower service and labour costs have contributed to a significant reduction in the amount of money needed to put up large-scale solar power plants. Between 2010 and 2018, the cost of setting up a business in India reduced by 80%, the greatest of any country.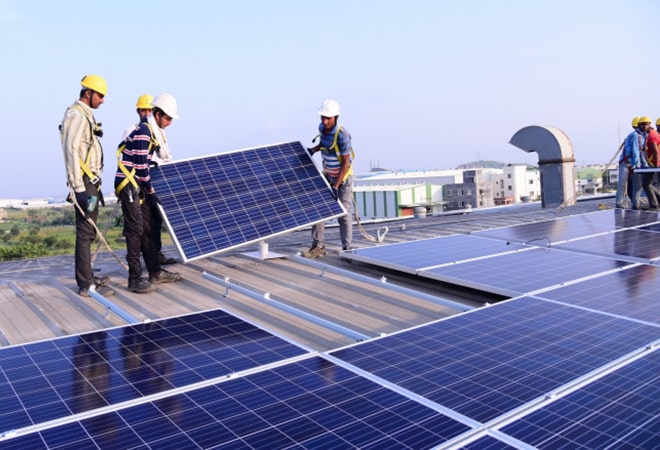 What are Solar Batteries?
Solar batteries are deep cycle batteries with a C10 rating that are meant to work with solar charge controllers and inverters to provide power backup at night. It is meant to be charged during the day using solar panels and sunshine. The lead within the battery is the most important component. The higher the lead content, the better the battery's performance and quality.
The main difference between charging a standard lead-acid battery and an AGM battery is that AGM batteries require a lower voltage to charge and need to be charged with a charger specifically designed for AGM batteries.
Are Solar batteries affordable in India?
Solar battery price in India 2022 is determined by the battery's AH and warranty and ranges from ₹4050 to ₹18500. Tubular Technology batteries with a 5-year replacement guarantee will be the most expensive, as tubular batteries represent the most recent battery technology with superior energy efficiency. The best company in the market that provides solar batteries at a very reasonable price is Loom Solar.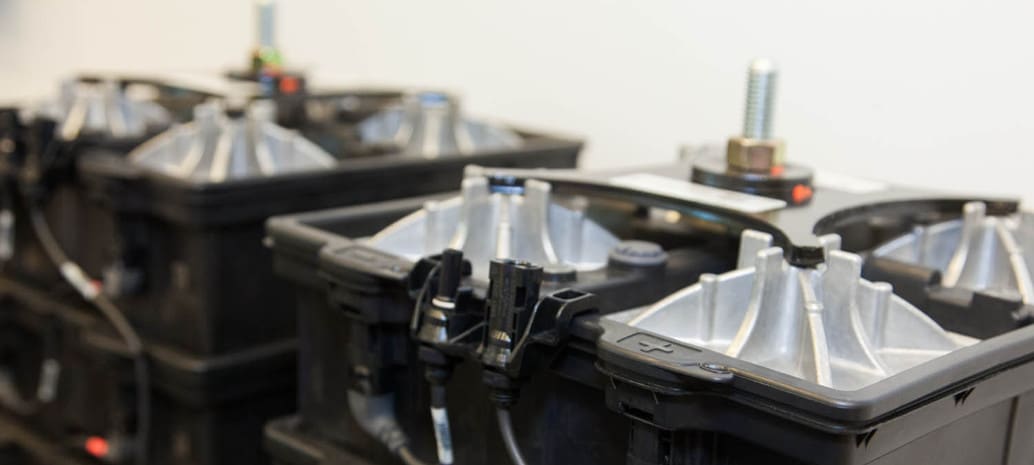 Loom Solar is the fastest-growing company in Faridabad, Haryana, that manufactures solar panels and lithium batteries. It is an ISO 9001-2015 certified firm as well as a Government of India-recognized start-up. It has 3500 resellers, 100 workers, two offices, and one manufacturing facility spread across India's 500 districts. They handle everything from manufacturing to installation at a sensible price.
Also checkout:  X-Ray Vision And Other Offbeat Benefits Of 5G Technology