Actor Ranbir Kapoor turns 38 today. This birthday might not be the same as it used to be earlier since his father, actor Rishi Kapoor passed away only 5 months ago. We feel he'll be celebrating his 38th with loved ones close by his side like his mother Neetu Singh, long-time girlfriend Alia Bhatt, and sister Ridhima Kapoor.
Ranbir is the famous chocolate boy of our industry and with 13 years into it, he has managed to have an ever-increasing fan-base and also a stupendous career where he has been applauded for his prominent roles in several films. And it will be very unjust to his acting talent if we don't list down the best of his bests to pay tribute to the wonderful span of career he has had till date.
So, today on his birthday, TSA presents you some of his noteworthy roles.
Irresponsible to Responsible 'Sid' (Wake-Up Sid)
The movie is important to watch now than ever, making young brats realize what their responsibilities should be as time moves on. Ranbir very well portrayed the character of Sid who is spoiled but his life takes a U-turn when he meets a woman at a party who is exactly opposite of him. His personality tickles-down starting from taking inspiration for being responsible and pack-up all the lazy and dull habits from his life. This small-budget movie got Ranbir his first critical acclaims for the performance.
Can we learn something from Sid today?
Rags to Riches and Back Kind of 'Janardhan/Jordan' (Rockstar)
Ranbir as Janardhan is a socially anxious college guy who looks for creative inspiration to become a singer as he perceives that a soulful vocal can only be born when someone's heart gets broken out of uncompensated love. The film chronicles his transformation journey from Janardhan to love-deprived and arrogant rockstar Jordan. Ranbir has enlivened both the aspects of the single character in the justest way. Having pain and angst seared on to his face goes well with the mood of the plot.
Speechless and Emotional 'Murphy' (Barfi)
The character Barfi of Ranbir was actually christened Murphy by his parents but his difficulty to pronounce his own name made him popular as Barfi instead of Murphy. Ranbir plays a deaf and mute guy who always looks out for mischievous things. His acting style was seen as a mirror image of legends like Charlie Chaplin and Mr. Bean as he had flawlessly expressed himself in the film with those wordless emotions.
Passionate Explorer 'Bunny' (Yeh Jawaani hai Deewani)
The movie beautifully showed how a young and care-free lad could learn to respect the value of another person who steps into his life at some point. Ranbir matched every nuance of the character Bunny in the film, who goes on to build a bond with Naina over a trip to hill stations. But he never dumps the proposal when she confessed her feelings to him and leaves her behind to chase his passion for photography. Later, in the film, he comes back to accept Naina.
How beautiful this sounds!
Story-teller 'Ved' (Tamasha)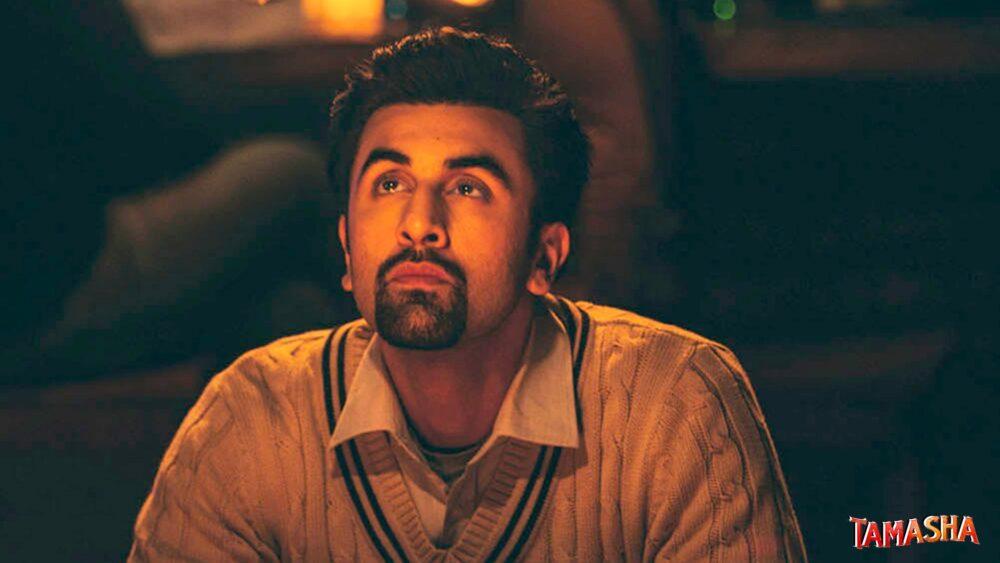 Ranbir played the role of Ved, a guy living under the charge of others who run him against his wishes. He happens to take up engineering because his father pressurizes him to and further, leads a monotonous daily life of working in a corporate. Soon, he falls in love with a girl who helps him find out who actually he is and accept the way he is to himself. In the end, he makes it into story-telling, the thing which he had a passion since childhood.
Honestly, this is my personal favorite role of Ranbir, maybe because it's sort of my story too. Can you connect as well?
Apart from his phenomenal acting skills, he has been a philanthropist, who is a staunch supporter as well as a doer of charities and social service. Not many people who watch his movies are aware of the fact but his true fans would definitely know the other side of the actor. Let's check out what all he has done for noble causes so far;
In March 2013, he played a football match to raise funds for the 'Magic Fund Organisation', an NGO meant for underprivileged children. The surprising thing to note is that Ranbir is the vice-captain of that All Stars Football Club, which plays matches occasionally for raising funds.
In 2016, he gave his appearance in a documentary series 'Girls with Goals' in order to spread awareness and also to raise funds for YUWA, an all-girls football team in the state of Jharkhand, mainly for the Adivasi poor girls.
3. Ranbir is very much supportive of the idea of a girl child's empowerment. In fact, he is the goodwill ambassador of Shabana Azmi's Mijwan Welfare Society, an NGO aiming to emanate the women from all backgrounds.
4.He is also an environmentalist by the view, who has donated a good amount of money to the Community Water Initiative in 2011, a charitable organization run by Pepsico.
5.In 2012, he featured along with other celebrities in a short film by Zoya Akhtar to create awareness about breast cancer.
6. In 2013, he appeared in a small commercial by the National Film Development of India aimed at promoting children's education.
7. In December 2014, he participated in an auction arranged by eBay, in which the phiran he had worn in Rockstar was sold for a whopping amount which was directed to the developmental cause of flood-torn states of Kashmir and Assam.
8. In 2018, he collaborated with Aamir Khan's Paani Foundation with the purpose of helping out farmers who were on the verge of dying due to droughts in the villages of Maharashtra.
https://www.instagram.com/p/Biv0IXJFSNr/?utm_source=ig_embed
The list can go long. But I would like to put a pause here and wish him on behalf of the whole TSA team for a prosperous year ahead and hope that his upcoming magnum opus 'Brahamastra' with his real-life partner Alia becomes an all-time blockbuster. All the best, Ranbir and Happy Birthday, once again!
Ranbir shares her birthday with India's Nightingale, Lata Mangeshkar Ji. We have posted some interesting facts about her which will make you realize why she is called the Nightingale of our country. So, do give it a read, here.
Also Checkout: 12 Most Expensive Makeup Brands Around The Globe

Also Checkout: Top 10 Most Handsome Men in the World