Who hasn't found themselves using the most catchy Bollywood dialogues in the direst of situations? Well, that's one of the few traits of a movie buff. And for people who've grown up watching these larger-than-life heroes and their spot-on dialogues, it's either, no way or the Bollywood way.
Let's just agree that we all go with the latter. As funny as it might sound, we have all used some of these dialogues to create a mic drop effect in various situations.
Here's a list of Bollywood dialogues that we use in real-life situations-
1. Beta, tumse na ho paayega
Film: Gangs Of Wasseypur (2012)
When your friend claims he/she can take care of a situation but you can see it slipping from their hands. That's when you politely tell them that they've tried enough.
2. Zinda hoon yaar, kaafi hai…
Film: Lootera (2013)
When you've been through a lot and somebody asks, 'How you doin'?'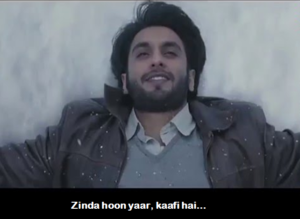 3. Main apni favorite hoon.
Film: Jab We Met (2007)
When self-love sustains you more than anything else.
4. Haar ke jeetne waale ko Baazigar kehte hain.
Film: Baazigar (1993)
When you have one dialogue to own your defeat.
5. Kya tum mantally challenged ho, mai bwoy?
Film: Zindagi Na Milegi Dobara (2011)
When you can believe someone can break all records of stupidity. This is a great replacement for "Are you for real?"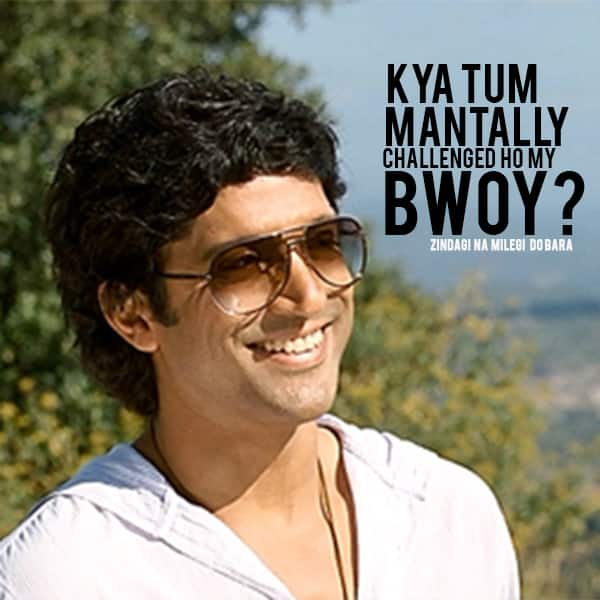 6. Tussi jaa rahe ho? Tussi na jaao…
Film: Kuch Kuch Hota Hai (1998)
How do you tell someone you're gonna miss once they're gone and that you want them to stay a little longer? Bollywood has got your back with the softest, most emotional dialogue.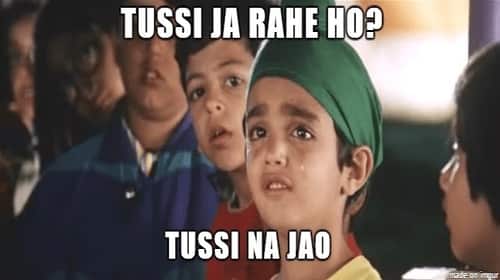 7. Jaa Simran jaa… jee le apni zindagi!
Film: Dilwale Dulhania Le Jayenge (1995)
When you want to give your friends a thumbs up for a decision that's been due high time.
8. Mogambo Khush Hua
Film: Mr. India (1987)
When your happiness is beyond all measures 
9. Khul ke ro nahi sakogi, toh khul ke has kaise paogi?
Film: Dear Zindagi (2016)
When you're giving your friends a pep talk about life. Also on a side note, Jahangir Khan is one therapist we all need.
10. All izz well
Film: 3 Idiots (2009)
When you know your life is collapsing in front of your eyes but you've got to keep your calm. Console yourself the Rancho way!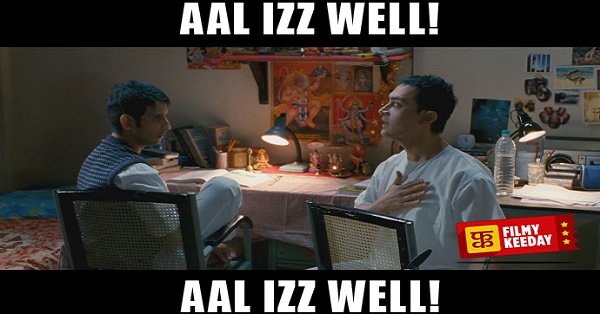 11. Tension lene ka nahi, sirf dene ka!
Film: Munna Bhai M.B.B.S. (2003)
This is more than a dialogue, it is an attitude. So when your boss overloads you with work, you know how to go about it.
Alternatively, this is when you're just a couch potato at your home. Yes, your parents testified to this.
12. Har team main bas ek hi gunda ho sakta hai aur iss team ka gunda main hoon!
Film: Chal De! India (2007)
When you're the team leader and someone is being nosey about your authority, you gotta give them a snappy dialogue!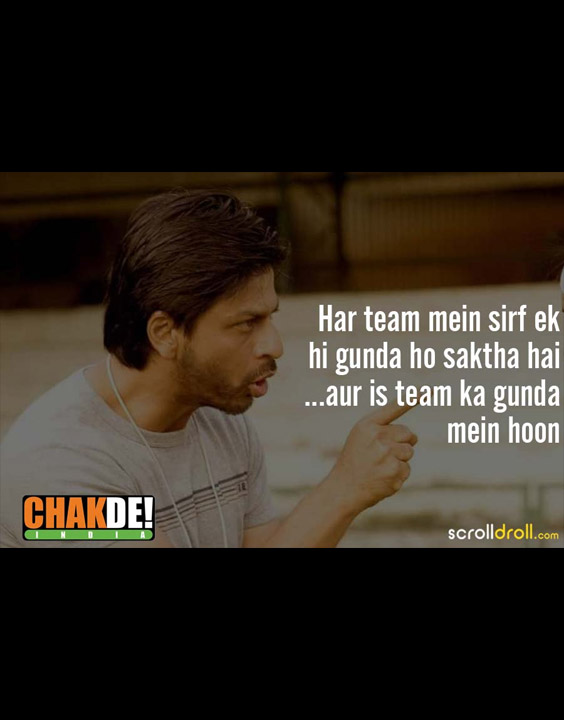 13. Kitne Aadmi the?
Film: Sholay (1975)
Well, "What happened?", "Tell me about it." and "Spill it." are too generic. This is the classic way!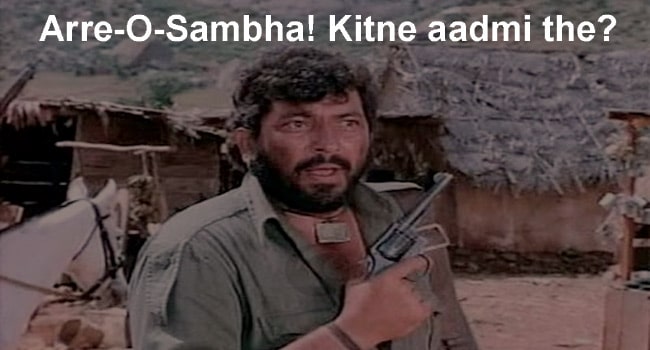 14. Picture abhi baaki hai mere dost…
Film: Om Shanti Om (2007)
When someone is too quick to judge you 
15. Our Business Is Our Business, None of Your Business!
Film: Race 3 (2018)
When it's been high time that someone is being very intrusive in your life.
16. Uska toh na bad luck hi kharab hai!
Film: Rangeela (1995)
When someone is the embodiment of the "wrong place at the wrong time" and you kind of feel sorry for them.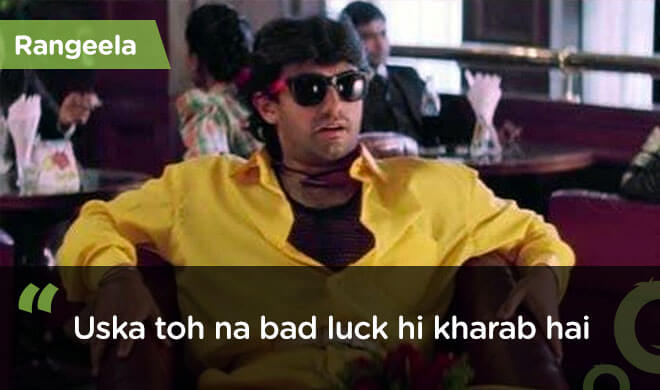 17. Utha le re baba.
Film: Hera Pheri (2000)
When you have had enough of something and cannot spare another second, most likely the stupidity of your friends.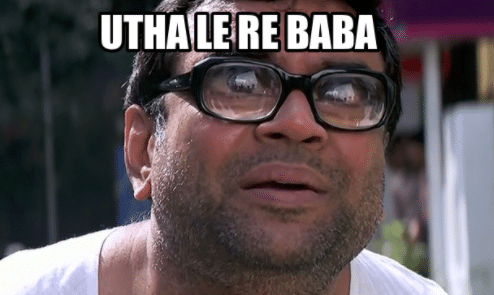 18. Chilla chilla ke sabko scheme bata de!
Film: Hera Pheri (2000)
When you want to be sarcastic to that one person in the group who cannot keep it under wraps.
19. Saala ye dukh kaahe khatam nahi hota hai be!
Film: Masaan (2015)
When your eyes start hurting badly because of all the lemons life has been squeezing.
Also suitable when the entire world is going through a pandemic with everyone around the globe locked into their houses and the uncertainty meter keeps rising higher and higher.
20. Pushpa, I hate tears…
Film: Amar Prem (1972)
When you don't want your favorite person to cry and all, be a little dramatic about it.
Also Read: 5 Best Movies Of Vidya Balan