Booster injections, which were unveiled on Friday, are expected to be in high demand in India. This is due to the fact that, whereas roughly 86.7 per cent of all Indian adults have gotten two doses of the Covid-19 vaccine, just 2.6 per cent of all people have received a booster (or preventive) dose. This indicates that if every adult in India chose to have a booster injection, more than 916 million people across all categories may require one (and they should). 
The good news is that this demand is not likely to arise immediately since there is a nine-month waiting period after someone receives their second treatment. In reality, the first 20 days of the booster expansion campaign are expected to be slow since the only persons who will be eligible for now are those above the age of 45 (those who had their second dosage nine months ago) or those between the ages of 18 and 45 who received a Covaxin injection.
As India increases booster coverage to all adults, here are five charts that indicate how the country's immunisation effort will be impacted.
86.7 per cent of Indian adults have been completely immunised, while just 2.6 per cent have had boosters.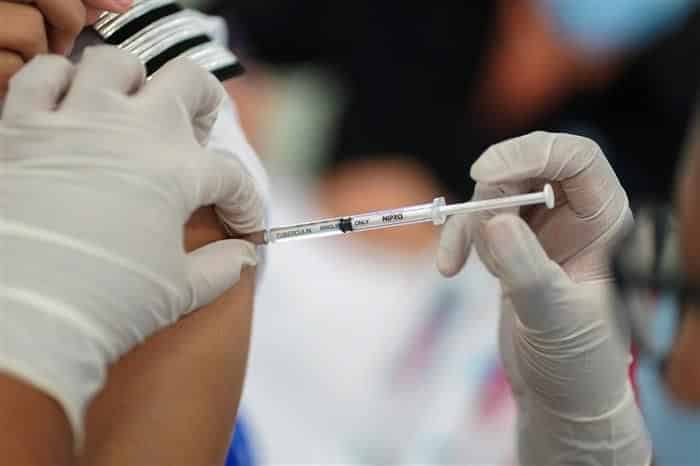 As of April 7, 2022, around 815.3 million, or 86.7 per cent, of India's expected adult population of 940 million had gotten both vaccination doses — a remarkable coverage percentage for a country the size of India. However, just 2.6 per cent of individuals in the nation have had booster doses. A critical caveat that must be emphasised here is that booster doses have hitherto been restricted to healthcare and frontline employees, as well as individuals over the age of 60.
Vaccination campaigns have surged on their finest days, but have also plummeted at times.
However, such coverage was attained through a patchy immunisation campaign. Even if we look at the pace of daily vaccination (seven-day average of shots administered) from May 1, 2021, when the vaccination drive was opened to all adults, we can see that India's vaccination drive has fluctuated – at its peak, it soared to over 10.8 million shots per day, and at its lowest, it fell to an average of 1.4 million shots per day.
People will become eligible for boosters at a modest rate due to the patchy prior pace.
This rate of immunisation will also influence how demand for booster doses arises over time. Because there is a condition that nine months have passed after the second dosage, persons will become eligible at the same pace that they were vaccinated. This indicates that India's uneven vaccination rate may have an upside – demand for boosters is not likely to arise immediately and would only grow in proportion to the rate of immunisation nine months before.
Other factors will also play a role in determining how this desire plays out.
Because Covishield has a longer minimum dosage gap (of 12 weeks vs four weeks for Covaxin), participants in the 18-45 age range who had their first Covishield injection on May 1 (the first day they were eligible) could only receive their second shot on July 25. By adding nine months to that deadline, this group will be eligible to receive their first booster dose on April 25. This implies that for the first 15-20 days of the booster campaign, demand is projected to be limited; the only persons who will be eligible are those above the age of 45 or those between the ages of 18 and 45 who had a Covaxin injection.
Booster demand has not been particularly high.
In India, the needed interval for a booster dosage is nine months, as previously stated. This implies that all seniors and critical care professionals (healthcare and frontline workers) who were completely vaccinated on July 7, 2021, will be eligible for booster doses on April 7, 2022. According to official data, around 44 million persons in these groups have gotten both vaccination doses as of July 7, 2021. Meanwhile, as of April 7, a total of 24 million persons have been enhanced. This implies that even among individuals who are already qualified, demand for boosters has been quite modest.
Also Checkout: Health Benefits Of Vitamin E