British Prime Minister Rishi Sunak on June 5 claimed that his plan to "stop the boats" of illegal migrants coming to U.K. shores is working as he announced plans to house them on ships to reduce pressure on taxpayer-funded hotels.
Addressing a press conference at the border town of Dover in Kent, Mr. Sunak said the first such ship will be ready later this month and two others to accommodate a further 1,000 migrants soon after.
Also read: Explained | What is the new U.K. policy on refugees? 
He pointed out that important legislation, referred to as the Illegal Migration Bill or Stop the Boats Bill, has cleared the House of Commons and will give his government the right to detain and deport migrants who enter the country illegally.
"I promised we would get illegal migrants out of hotels — and into alternative sites, including military facilities," said Sunak.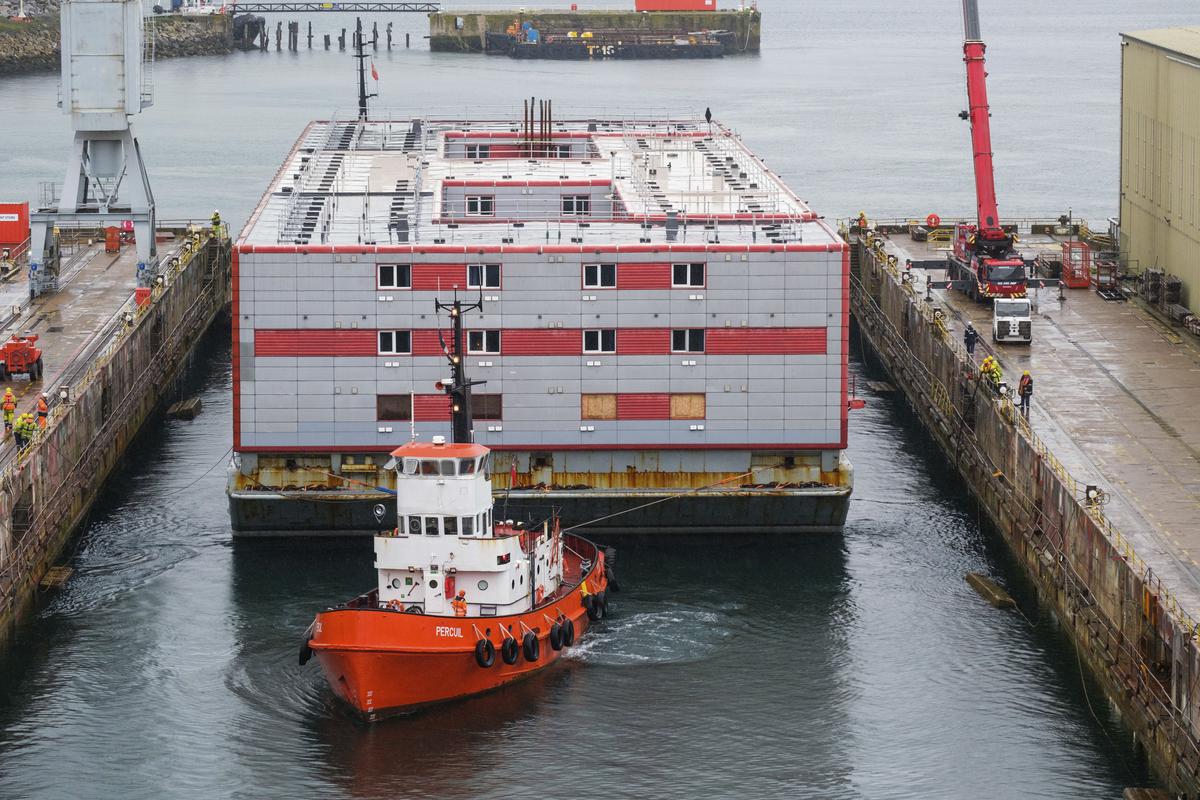 "To reduce pressures on local communities, we'll also house people on ships. The first will arrive in Portland in the next fortnight. And we've secured another two today that will accommodate another 1,000," he said.
Editorial | Stopping the boats: On the U.K.'s new 'Illegal Migration Law'  
New large sites will also open at Wethersfield and Scampton, with hundreds of migrants expected to move in over the next few months with a capacity to accommodate around 3,000 by later this year. Mr. Sunak said that besides adding alternative accommodation options, he is determined to make more efficient use of hotels.
"By asking people to share rooms, where it's appropriate to do so we've found an additional 11,500 places which will save taxpayers an extra GBP 250 million a year. And I say to those migrants who are objecting: this is more than fair," said Mr. Sunak, in an apparent reference to reports that emerged over the weekend of migrants protesting outside a hotel in central London against being forced to share rooms.
"If you're coming here illegally, claiming sanctuary from death, torture, or persecution then you should be willing to a share a taxpayer-funded hotel room in central London," he said.
The British Indian leader said the country's asylum system is being "overwhelmed" with people travelling from safe countries, which impacts the government's capacity to help those in the greatest need and results in British taxpayers spending around £6 million a day on housing illegal migrants.
At the start of the year, Mr. Sunak had outlined "stop the boats" among his five key priorities as Prime Minister, with halving inflation; growing the economy; reducing debt; and cutting waiting lists in the state-funded National Health Service (NHS) listed as his other four priorities.
"In the five months since I launched the plan, crossings are now down 20% compared to last year… But we're not complacent because we know people smugglers are highly organised and will change their tactics if we let them. I will not rest until the boats are stopped," said Mr. Sunak.
He highlighted migration returns partnership agreements struck with European countries, including France, Bulgaria and Albania, which are beginning to show results.