Music is a universal language, and we have various instances proving why music and love for music are much bigger than race, caste, and culture. Music binds one and all, a language everyone understands and enjoys.
Today, TSA brings to you, the story of BTS, a household name all around the world, and the impact their music has made on millions of people worldwide.
BTS or Bangtan Sonyeondan, a Korean boy band is now making waves all around the world with their music. The band is a septet consisting of Kim Namjoon, Kim Seokjin, Min Yoongi, Jung Hoseok, Park Jimin, Kim Taehyung, and Jeon Jungkook.
They debuted in 2013 under BigHit Entertainment founded by Bang Si-hyuk, and they recently celebrated their seventh anniversary together.
The band constantly breaks not just old records but also makes new records with every new song or album they release.
Their latest single 'Dynamite' the band's first English single, broke the YouTube record for most views in a day garnering 101.1 million views. It is also the only video to have gained 100 million views in a day and also the fastest to reach this number. It debuted on #1 at the Billboard Hot 100 and it was the first-ever Asian act to achieve this. Furthermore, they retained this spot for another week and is the 20th song in the history of the Billboard Charts to stay at #1 for the second week.
BTS is not just pretty boys, along with being multi-talented and being incredible at singing, dancing, and rapping, they are exceptional human beings.
Their music transcends regional and language barriers, it speaks to the soul and the heart. Most of the songs are co-written by the group leader Kim Namjoon, and the authenticity of these lyrics make the Bangtan Boys the biggest boy band (if not the biggest artists) on the planet. Along with being extremely humble and relatable, BTS writes songs based on stories of real-life which make them very relatable to the listeners.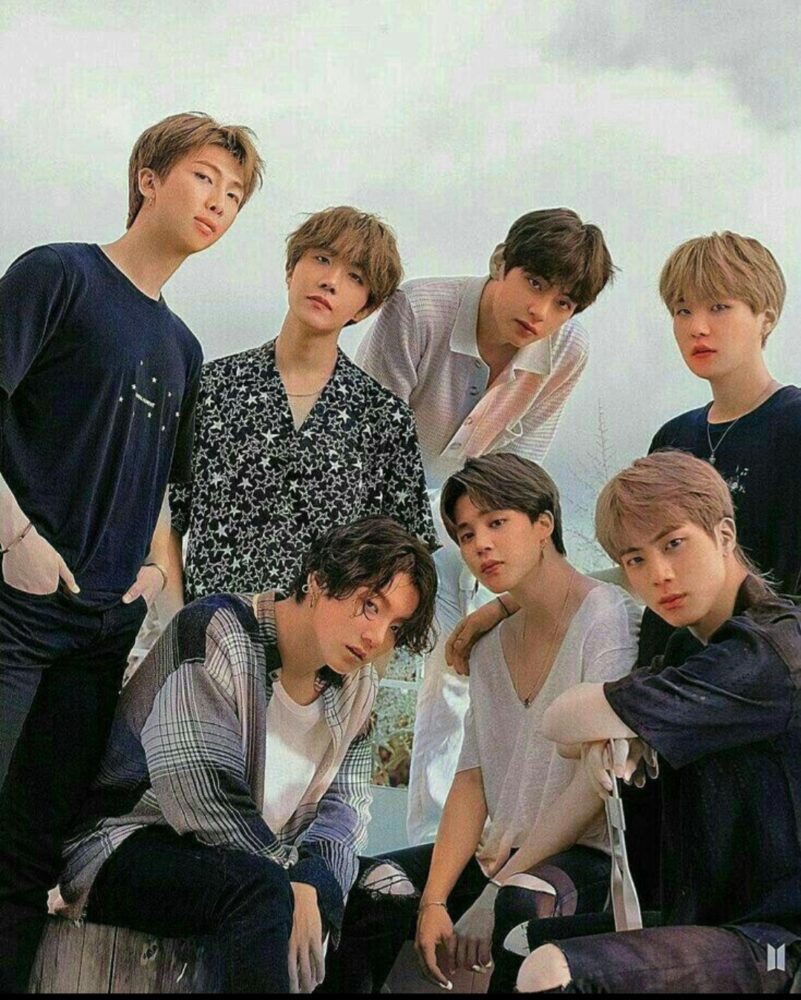 They have constantly broken the stereotypes not just in K-Pop but the music industry as a whole and sung about the class divide in South Korea, the extremely toxic beauty standards for women, the ill effects of capitalism, self-harm, depression, inferiority complex, academic stress, bullying and delivering powerful and empowering messages to their fans, ARMY (Adorable Representative MC for Youth, where MC Stands for 'Master of Ceremonies').
BTS and ARMY share a close and unique relationship limited to this fandom, they have grown together, seen good days and bad days together, and have supported each other throughout the entirety of their journey. They are mirror images of each other, and the ARMY is the only fandom to have an official logo for themselves. They also have an official BTS light stick, which is used during the concerts for a magical experience.
Along with their heartwarming comforting songs, BTS has always been very vocal for social issues. For the Black Lives Matter movement, they donated a million dollars and ARMY matched their donations. In a partnership with UNICEF, they launched Love Myself, a two-year anti-violence campaign in 2017. Individually, all the members are involved in charity and have made several notable donations in the past. They have been shattering gender norms by speaking up against them in their songs and have often been seen wearing gender-neutral clothes and colours which are typically deemed 'feminine'.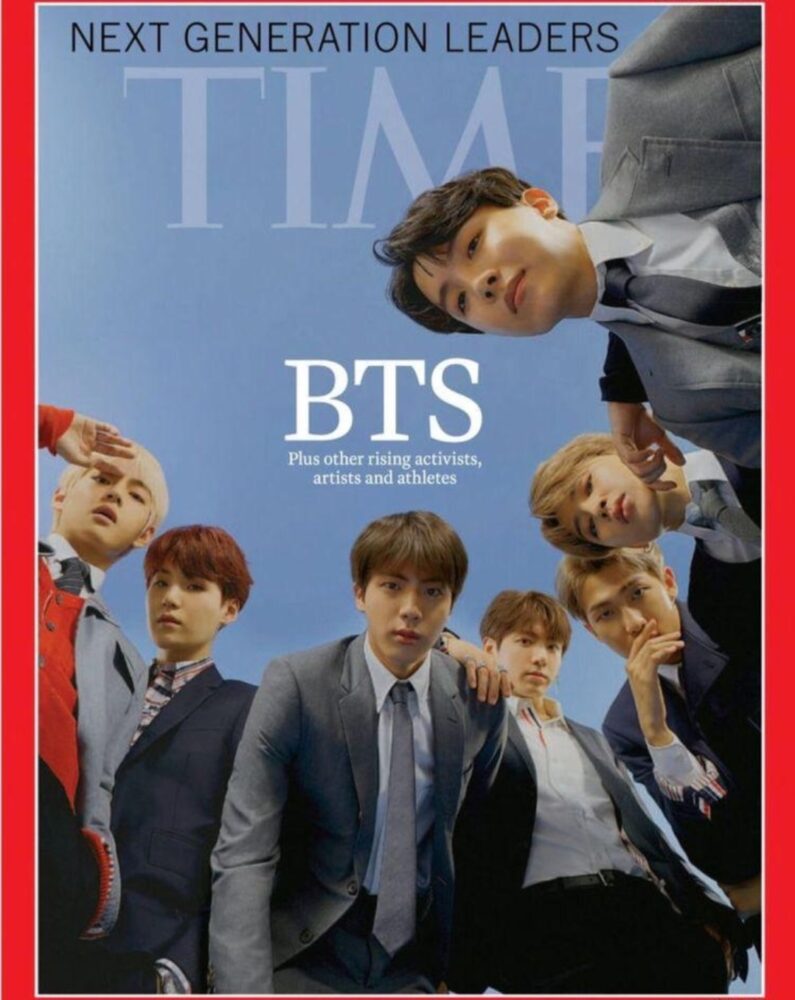 They have won several awards both in their country and internationally. It has been reported that the boys have contributed $3.6 billion last year to the South Korean economy. An estimated 800,000 people on average visit the country because of BTS. Various artists have expressed their wish to work with the boys on a track as any song with BTS creates magic. The most noteworthy collaboration is 'Boy With Luv' featuring Halsey which broke several records.
Brands run around them to sponsor them and make the boys their brand ambassador. The products used by these boys, sell out on the day they are released. The boys have had various collaborations with brands for their products and the most popular ones are the BT21 characters with the character brand 'LINE FRIENDS'.
But not everything is always sunny and bright. Not all days are good. They were shunned in their award shows in their early days, they are often targeted by racists from all over the world and they have to experience xenophobia in the Western music industry constantly. They have had their fair share of hate, bullying and harassment but weren't discouraged by it, instead, they worked harder and proved again and again why they are the best in the business. People have tried to take credit for their hard work and have constantly used them to get famous, but no one can deny the fact that BTS indeed paved the way.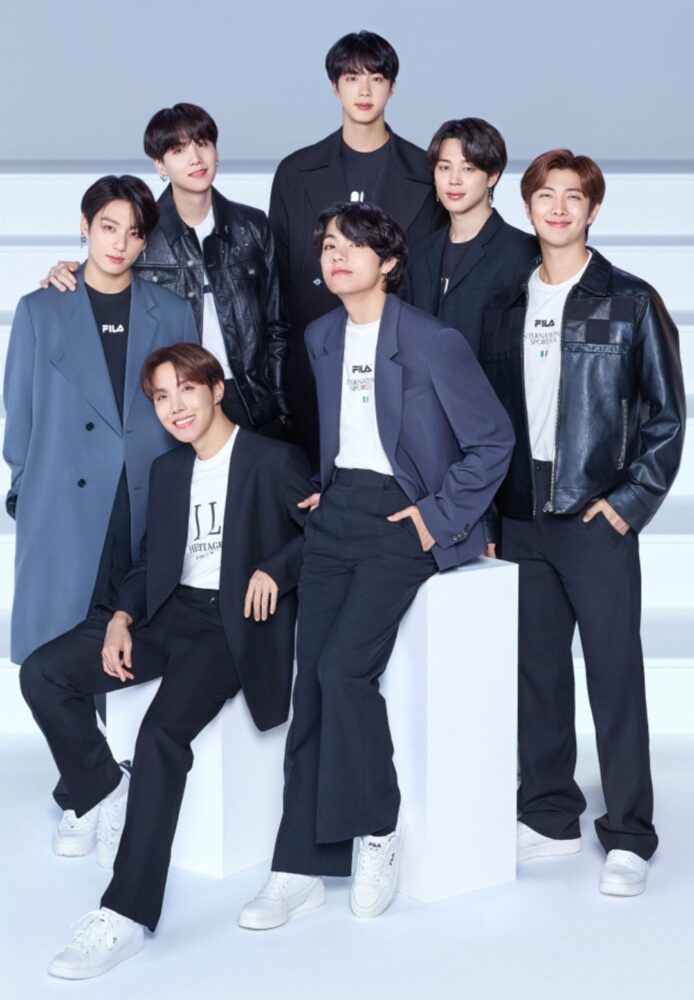 BTS is no more a K-Pop band, they are no more artists who fit into one genre, they have made a new genre called BTS themselves. The fluidity in their songs, with varied sounds, and with videos each having a new message and having a strong storyline, have made it clear that BTS is not just K-Pop, it is music in its pure, unadulterated, raw form. BTS are indeed artists for healing.
And last but not least, BTS motivate each ARMY to be a better person not for anyone else but themselves. In this world where everything seems bleak, BTS are a beacon of light. The friendship shared amongst the BTS boys is love in its purest form, they are the innocence of a child's face, they are the oasis in the middle of a desert. BTS represents intelligence, beauty, humility, talent, hard work, honesty, loyalty and most importantly love. They are everything good in a world where everything else is cruel.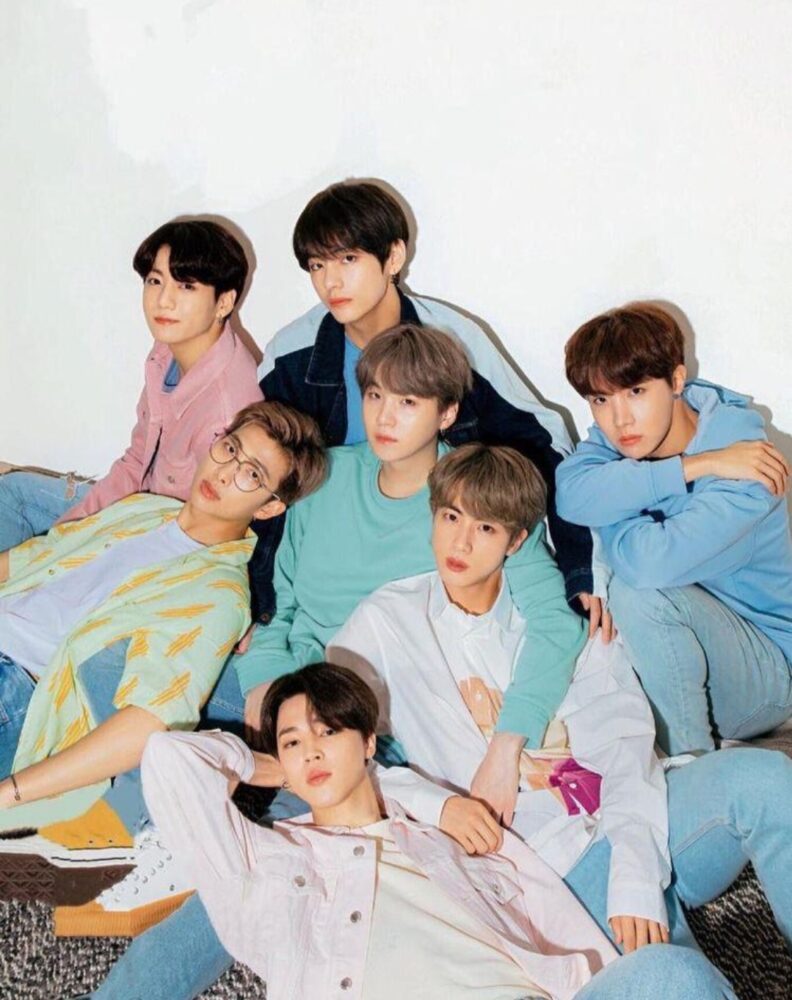 Check out their YouTube Channel https://www.youtube.com/c/BigHitLabels for all their songs.
Let us know in the comment section below about your thoughts on BTS and their songs. Which ones are your favourites and what do you think of the boys? Also, check out our entertainment section (www.thesecondangle.com/category/entertainment) for more such content.
Also Checkout: Some movies that feel like spring